Morgan Stewart and musician Jordan McGraw get engaged!
Last weekend brought some happy news from the couple, Morgan Stewart and Jordan McGraw. They took their relationship one step further. Jordan proposed to the already willing Morgan. The joyous couple announced the news on their social media. They have now been dating for less than a year.
Morgan Stewart and her engagement with Jordan McGraw
The writer cum E! host uploaded a photo of herself with the new diamond engagement ring in the ring finger of her left hand. She was in a brown swimsuit. And she captioned the post with just one word:
"Fireworks."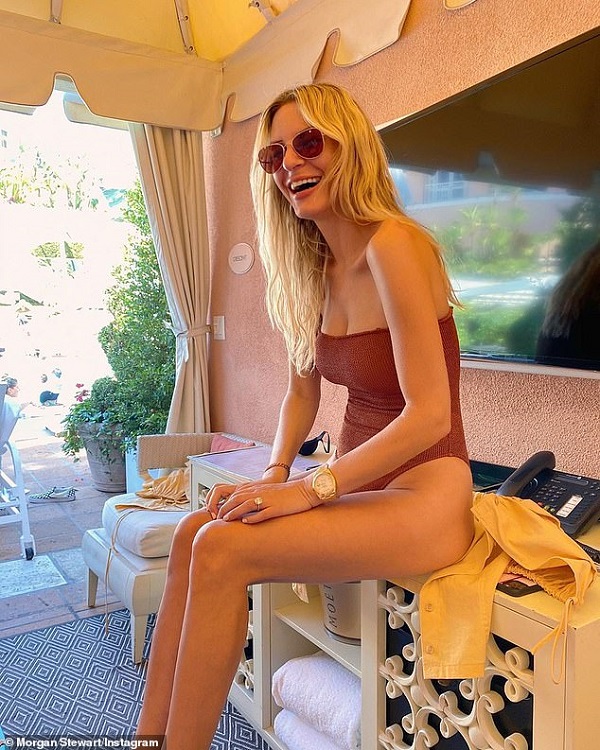 Her blonde hair was let loose and she was wearing sunglasses. She was also wearing a golden strap big watch on her left wrist. There was a wide smile on her face in the photo. Her mood looked elevated and she seemed to be excited to make the announcement. Morgan has been dating musician Jordan McGraw for less than a year now.
The couple's relationship timeline
The couple went public on their relationship this February which is around five months back. At that time, Jordan has posted a photo of himself with Morgan in Paris. This post sparked rumors of their new budding relationship.
The couple has been ins elf-isolation together. The host of the show Nightly Pop had recently revealed to Daily Mail UK that she and her beau Jordan were together in quarantine. She had talked about how they were thriving. She said:
'To be completely honest, between you, me and all of the readers, I was due for a break. Look, I was really running on empty for a while.'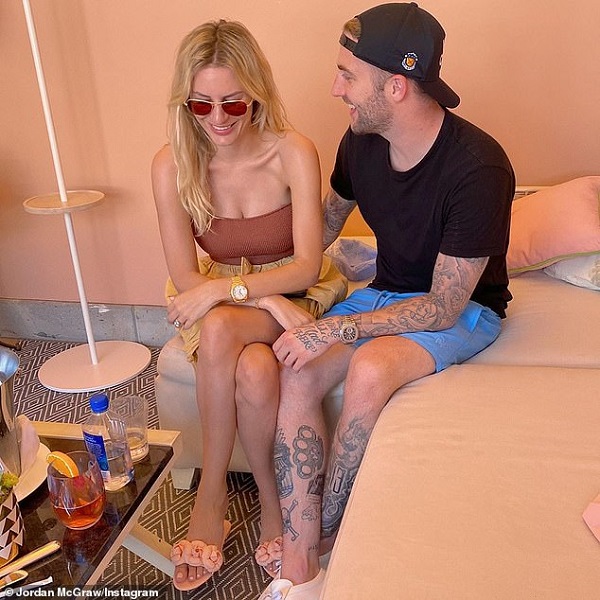 They were together in a luxurious property in Malibu in California by the beachside. She was at this place for self-care and also to have some much-needed sleep for herself, she said. She thinks that she will find it difficult to rejoin her routine job:
'I don't know how [I'm] going to go back and have to do that that schedule again. It's hard core.' 
Morgan also revealed that this quarantine has helped their relationship get stronger and better. Jordan had just returned from a tour with the Jonas brothers. Elaborating on it, she said:
'We're cooking, we are cleaning, I am washing towels. I mean, I'm doing things that in my normal life I have somebody come and help do.' 
More details of this relationship
It was almost a decade back when the couple had dated briefly. They again met last summer 2019 and reconnected. But during this February when they decided to get into quarantine together during the coronavirus pandemic. things between them got serious. Talking about this quarantine, she had said:
'We are thriving on the quarantine scale. To be relatively newly back together and then living together, we've been stripped down to basic living and we've done really well I have to say.'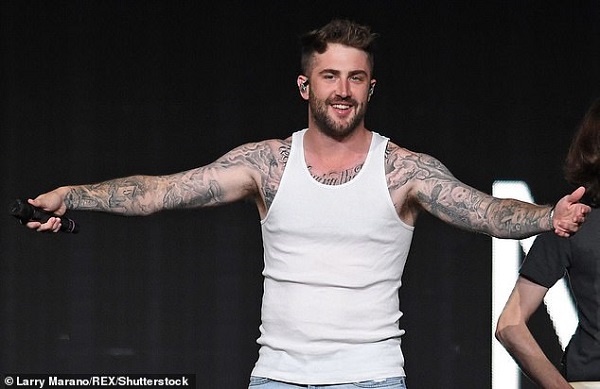 Morgan continued:
'But the unexplained irritability [from quarantine] sometimes does creep in.' 
Her show has not restarted but she and her co-hosts Nina Parker and Hunter March are doing it from their homes. Mini-studios have been set up in their homes from where they will be recording for it.
Also, read the complete biography of Morgan Stewart here