Morgan York, The Hannah Montana Star Explained Why She Quit Acting; Reasons Revealed!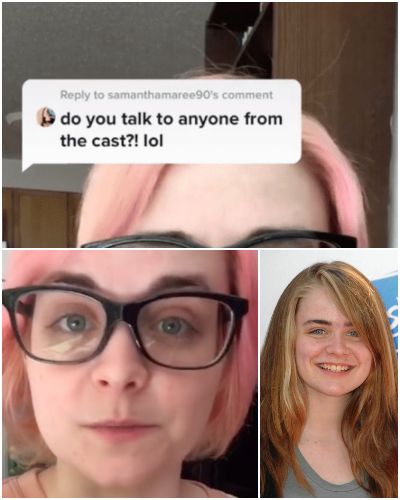 Morgan York called it quit from her acting career a decade ago. 
She has starred in some popular shows like 'Hannah Montana and "Cheaper By The Dozen". 
Yolk finally addressed the reason behind her decision to leave acting. 
---
Morgan York was a child actress who grew to fame with popular shows like Hannah Montana. But almost a decade ago, she almost vanished from the entertainment industry. At the time, her fans kept wondering as she left without any statements or explanations. Finally, after a decade of stepping back from the spotlight, York revealed the reason behind her leaving the entertainment industry.
Why did Morgan leave acting?
If you have watched Hannah Montana or Cheaper By The Dozen, you probably remember then-child actress Morgan. But after the shows, she stepped back from the spotlight and everyone kept wondering.
She recently posted a video explaining why she left acting. York said she realized acting was not fun after wrapping up Hannah Montana.
Furthermore, she explained she started her acting career when she was nine years old. Her mom told her the second she does not enjoy acting, she can stop.
@morgan.york

Answer to @sara_31053 One minute is not nearly enough time to explain all the nuances of why I quit acting but here's a summary
In addition, she said:
"I never expected it to be a lifetime thing. I even remember as a kid trying to imagine myself as an adult actor and just not seeing it. I saw myself stopping acting at the very least when I started college and then just never going back."
The acting was not fun for her anymore and the passion she had did not outweigh at all cost. She did not like all the time she had to spend on the set far from her loved ones.
As a public figure, she was constantly around paparazzi and people watching her. She also did underestimate the chaos that would happen after she just leaves the industry without the explanations.
On the other hand, her passion for fictional writing was stronger. So she decided to pursue her career as a fictional writer and she is working on her seventh fantasy novel.
Is Morgan York in contact with her co-stars?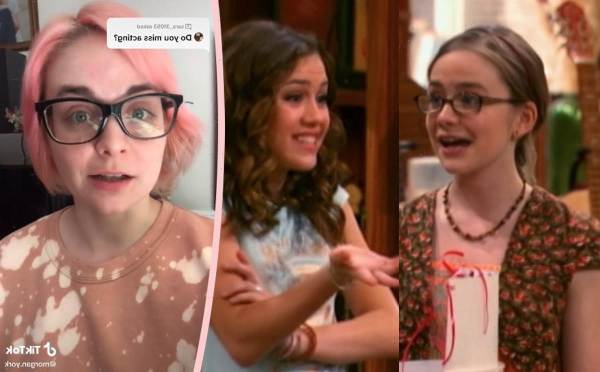 Many fans may wonder if she is still in contact with her co-stars she has worked with. The former child-actress says she is not in contact with them since 2010 and does not mind at all.
In her another TikTok following her acting career update, she talked about her co-star saying:
"The only way that I could have really interacted with my Hannah Montana co-stars at this point is on social media. I follow all of them, and I don't think any of them follow me, which, like, that's fine. They are famous. They either don't remember me, or they have so many followers that they don't even know I'm one of them. It's not personal," 
More About Morgan York
Morgan York is an American former child actress and writer. Morgan is recognized for her role as Kim Baker in the film 'Cheaper by the Dozen'. She is also popular for her role as Sarah in the series 'Hannah Montana series. She used to work in a Braun ThermoScan Ear Thermometer commercial when she was eight months old. York started her career at the age of 9 after she got selected for the minor role after the audition. See more bio…