Nick Cannon's Twins Moroccan and Monroe Join Mom Mariah Carey for Macy's Thanksgiving Day Parade Performance!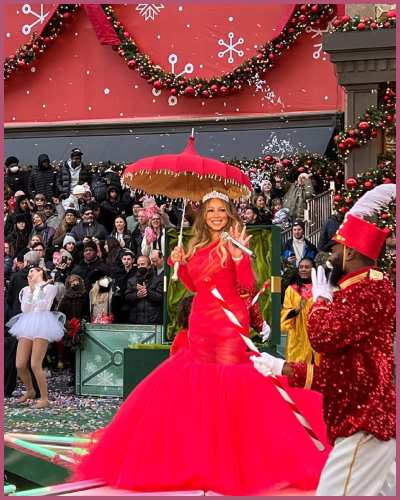 Mariah Carey and her 11-year-old twins Monroe and Moroccan had a Thanksgiving bash.
The 52-year-old singer Carey on a Thursday afternoon had the Macy's Thanksgiving Day Parade.
Into the happy moments of Carey, her kids, and happy Thanksgiving.
---
Into the Macy's Thanksgiving Day Parade of Mariah Carey and her kids
Mariah Carey seemed to be accompanied great by 11-year-old twins Monroe and Moroccan. The kids who were there attended and helped their mom during the holiday session during Macy's Thanksgiving Day Parade.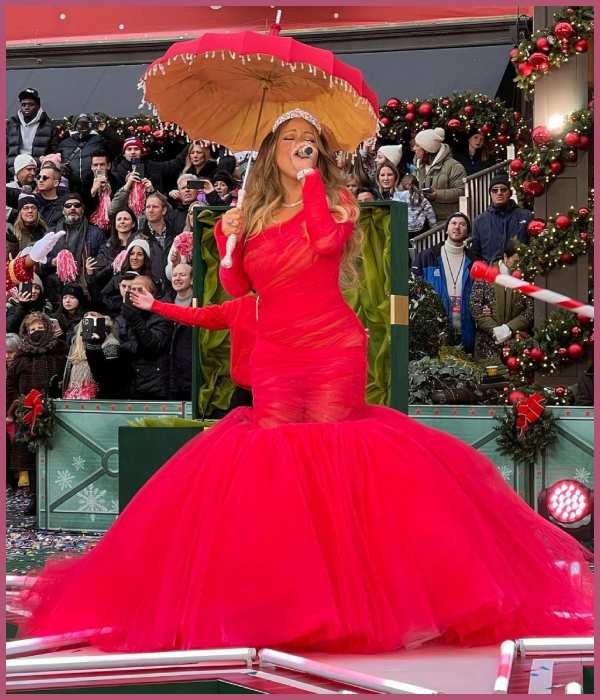 Carey was singing the All I Want for Christmas Is You while her kids were dancing behind her. She was quick to post the pictures from the event captioning,
"Happy Thanksgiving!!!🍁 Grateful and so proud of my beautiful kids Roc and Roe, grateful for the lambily and for the precious moments in life. ❤️❤️❤️ Now it's reaaaallly time!!! 🎄🎅🏼" 
Carey had a grand performance while singing her holiday hit "All I Want for Christmas Is You" co-written and produced by the musician Walter Afanasieff.
Carey had previously announced that she would play a role in Macy's annual Thanksgiving event in the past week captioning the happiness,
"My childhood dream is coming to life! I'm going to be opening for the one and only, SANTA CLAUS 🎅🏼, at this year's @macys Thanksgiving day parade."
Also, Read Mariah Carey Gives an Emotional Songwriters Hall of Fame Acceptance Speech!
How did Mariah and her twins dress for the Thanksgiving Parade?
Mariah Carey wore a red mermaid gown with a dramatic train with more than 80 carats of diamond (from Hamilton Jewelers' 110-Year Anniversary Capsule Collection). She was donning a sparkling tiara atop her head and matching parasol before Macy's Thanksgiving Parade.
Nick Cannon's daughter Monroe styled an all-white ensemble for the day. She had a tutu and tiara in her attire while brother Moroccan sported a red sweatshirt and black pants with a gold chain around his neck.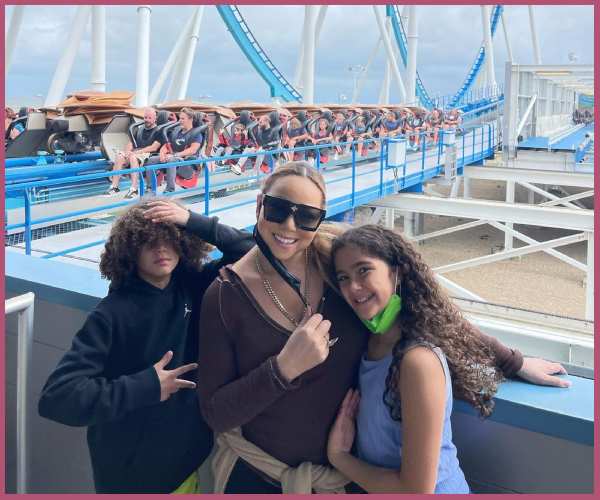 Carey's performance with twins Monroe and Moroccan at the Thanksgiving Day parade has earned her more holiday performances. She is re-performing on Dec. 9 and Dec. 11 at Scotiabank Arena in Toronto. Her other performances are scheduled for Dec. 13 and Dec. 16 at Madison Square Garden in New York City.
Also, Read All We Know About Nick Cannon and His Dozens of Babies! Must Include Polyamorous Relationship
Nick Cannon's father's twin Monroe and Moroccan with ex-wife Mariah Carey
Nick Cannon shared 11-year-old twins Monroe Cannon and Moroccan Scott Cannon with singer ex-wife Mariah Carey before entering a polyamorous relationship with girlfriends.
Cannon and Mariah were divorced in 2016 after 8 years of marriage but are having a friendly co-parenting relationship.
Mariah Carey's 11-year-old twins Monroe and Moroccan seemed to enjoy themselves with their mom. Meanwhile, father Nick Cannon was spending time with his daughter Onyx Ice Cole Cannon, their half-sister this Thanksgiving.
Also, Read It's a baby girl again! Sadie Robertson and Christian Huff reveal the sex of Baby No.2