The Proud Mother! Kim Kardashian's daughter North West made her runway debut!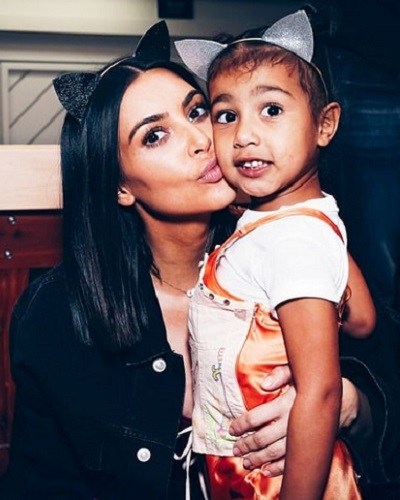 Kim Kardashian is a proud mother! Her daughter with Kanye West North West had her first runway walk and mother Kim is thrilled!
North West debuts on the runway
On Friday, North West who is the eldest daughter of socialite Kim Kardashian and singer Kanye West made her first runway walk. This was at the L.O.L. Surprise Fashion Show in Palisades Park in California. Besides North West, there were other celebrity kids as well and these were Busy Phillipps' daughter Birdie and Sara Foster's daughter Valentina. These two also did the walk on the runway.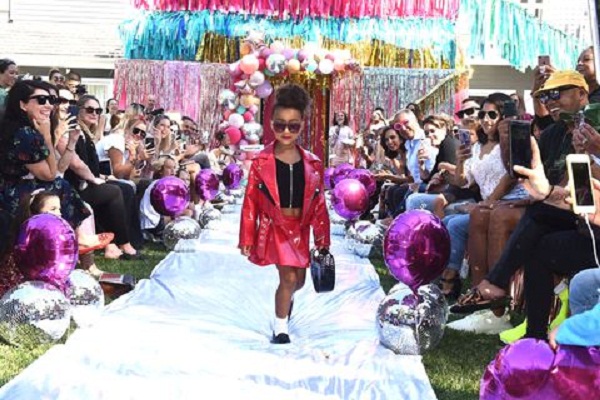 About the L.O.L. Surprise Fashion Show
The show celebrated the famous toy line and also had a glitter runway, a photo booth, and sweet treats for the kids.
Each child had a look which was modeled on their favorite L.O.L. Surprise character. North West's outfit was similar to that of the rocking Thrilla. It had major Michael Jackson vibes. She had donned a red PVC jacket and shirt and was seen walking on the silvery runway. She was also carrying a Cult Gaia Ark bag when she walked the ramp.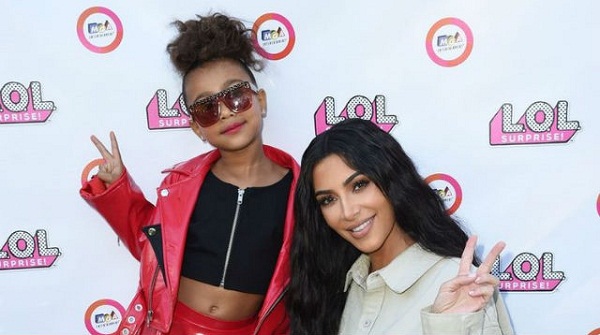 Proud mother, Kim Kardashian and her statement
Kim was happy that her daughter managed to get involved in the show and she gave her performance well. Kim said in a statement:
"North is completely obsessed with L.O.L. Surprise already, so when we found out there was going to be an L.O.L. Surprise BIGGER Surprise Fashion show, she absolutely had to be involved. She loves to dress up like her favorite characters, so it was so exciting for her to actually become a real-life L.O.L. doll."
Kim was in an elated mood and extremely supportive of her daughter's first runway walk. The mother-of-three might have given her eldest a rehearsal before the real show and walk. Kim had uploaded videos of her daughter's sassy walk on Instagram stories. Kim could be heard screaming North West's name as she started her act.
North West's previous encounter with the fashion world
This is not the first time that North West has been associated with the fashion world. In the early part of this year, North West was seen in a Fendi campaign when she accompanied mother Kim and also her grandmother Kris Jenner. Their shoot was a celebration of the 10th anniversary of the Fendi Peekaboo handbag. It appeared to be a family affair since Kanye West gave the soundtrack for the campaign.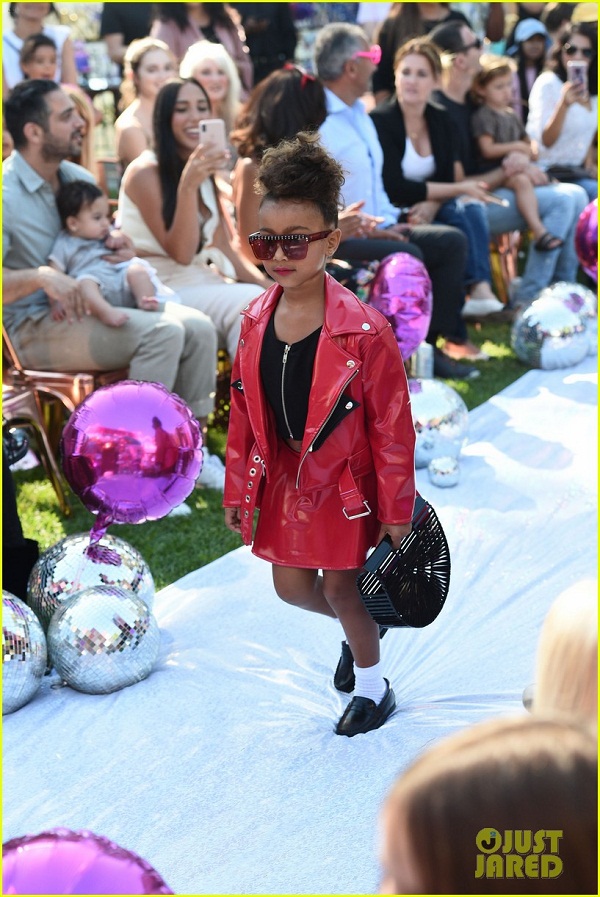 Though North West is only 5, she is considered a style icon in the making. She is an inspiration for other toddlers her age. She had attended a design summer camp and there was a fashion show at the end of the session. She has appeared with her mother on the cover page of Interview magazine last year and later was seen with her younger brother Saint West and her father Kanye West on the cover of Harper's Bazaar magazine.
Source: harper's bazaar.com, wmagazine.com, eonline.com