Moving On To The New Relationship Just After The Split-up?! Jeremy Meeks Holding The Hand Of Chloe Green Just After The News Of His Split-up With His Wife Melissa Meeks
Has 'Hot Mugshot Guy' Jeremy Meeks already moved on from his previous relationship? Tying the knot and then again heading to the divorce and moving on is quite normal in today's era.
Often people move to gain new relations when their harmonies with previous partners dissolve away. Some people end their relations at once while the others want to keep their kinships on hold for future.
Similarly, Jeremy is finding the new love on Chloe Green after his messy split-up with Melissa Meeks with the cheating allegations.
Previously, paparazzi caught Jeremy and Chole sharing a kiss on their vacation to Turkey.
So, Are they really dating? let's find out below.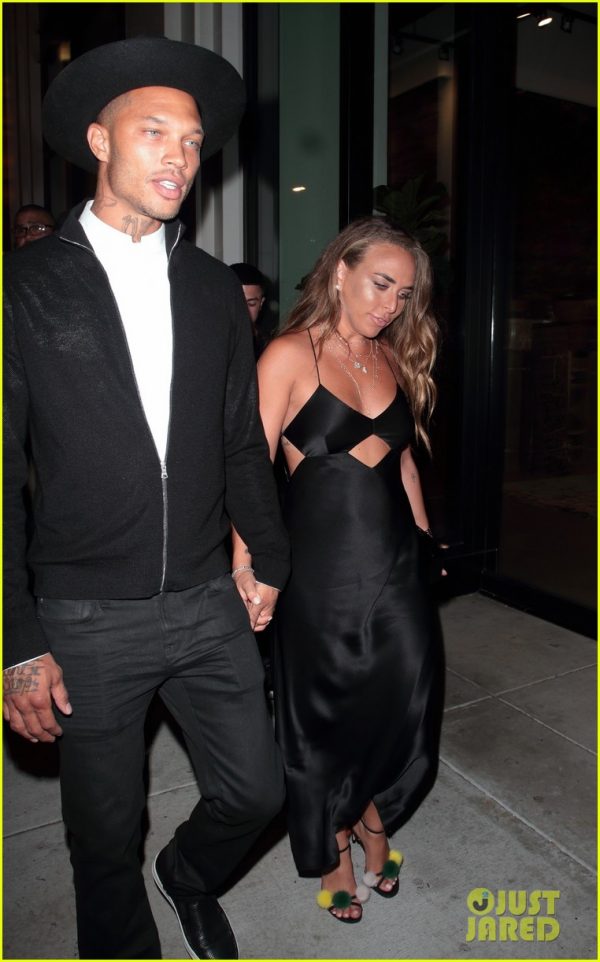 You may like to read Jeremy Meeks takes his relationship with the Topshop heiress to next level as he introduces his son to Chloe Green as estranged Melissa talks about the heartbreak in the national TV
Jeremy Meeks: Cheating scandals, filing divorce, moving on with the new date
The story which will probably grab your eyeballs towards it. Just after the messy divorce of Jeremy with the cheating scandals, Jeremy has again found his new date with Chole Green.
Just after an hour of making out in the pool, the new duo stepped out for dinner at Catch restaurant.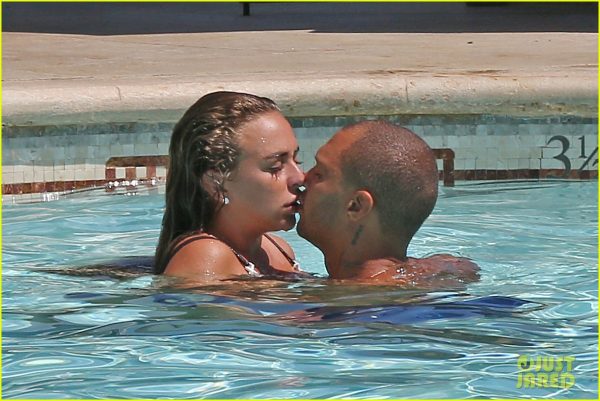 Jeremy was all dressed up in a black jacket, a white shirt, black pants and a black fedora for the date night. On the other hand, his date came up on into a black satin dress.
One of the sources revealed to the US Weekly that the pair, who were first spotted together in Turkey on July 1, "are still seeing each other,"
Jeremy, who became the internet sensation on 2014, grabbed all the headlines when paparazzi spotted him getting cozy with the model Chloe.
Afterward, her estranged wife Melissa declared to Daily Mail that she plans to file for divorce. As per the reports of TMZ, Jeremy has already filed for legal separation on July 10.
The former pair shares 11-year-old son Jeremy Jr. She also has Robert, 14, and a 19-year-old daughter from her previous relationship.
Also read The hot felon Jeremy Meeks has probably given his girlfriend and Topshop billionaire heiress, Chloe Green an engagement ring!
Split-up of Jeremy Meeks with Melissa Meeks after the cheating scandals of Jeremy
'Hot Mugshot Guy' Jeremy Meeks's wife has filed for the divorce after he was spotted with Chole Green.
Addressing her divorce, she explained to Daily Mail:
"The first I learned of it was when I woke up and checked my phone. Some random person I don't know sent a direct message with the photograph of my husband kissing that woman. I went into shock. I felt nauseated. It was like a bomb had gone off and my whole world had been blown apart. I'd never heard of Chloe Green. I thought Jeremy was working."
Furthermore, she also mentioned that she immediately tried to contact Jeremy. But he didn't  respond to her text messages or phone calls.
Well, Jeremy grabbed the limelight and became the Internet celebrity after his handsome mugshot went viral in 2014.
However, he was spotted making out with Green aboard in a luxury yacht in Turkey, she told Melissa he was going on a business trip.
That is a pretty much hurting thing one can ever do with their respective partners. Read the full story here…