Who is Mr. London Meow? Know about this celebrity therapy cat of London hospitals!
Animals and that too cats in the hospitals of London was unheard of! But things are changing. There is now this super-cute cat called Mr. London Meow that does the rounds at some of London's famous hospitals. And what does she do there? Read on to know more about it.
Mr. London Meow in London Hospitals
In the initial days, there used to be no animals allowed in hospitals of London which treat humans. But the trend is changing. There is now a cat named Mr. London Meow who is seen in many of London's famous hospitals. The cat is legally there and is registered as Pets As Therapy (PAT) animal.
He has a VIP pass and hence through it can gain access to the wards. The celebrity cat can meet patients for their therapy. The mere seeing and meeting this cat helps some patients. These patients can now stroke the cat, talk to him and hence feel better after doing these things. People like to have him around and feel that the atmosphere lifts up. The adorable cat not only brings joy to the patients but also fills the hearts of the staff with happiness.
Mr. London Meow and his visits to London Hospitals
Mr. London Meow has paid visits to Whipps Cross and Royal London hospitals. He has met some patients at these two hospitals. And not, it has become a celebrity cat. More and more hospitals are asking for him and want it at their hospital.
Beeb also features Mr. London Meow. Besides, he has his own Instagram account and his followers' number 6.5k. This figure is a good amount for a cat. Also, the cat has a Facebook page. The cat is black in color with sparkling yellow eyes. Mr. Meow London loves London too and enjoys with the patients treating them in his encounter.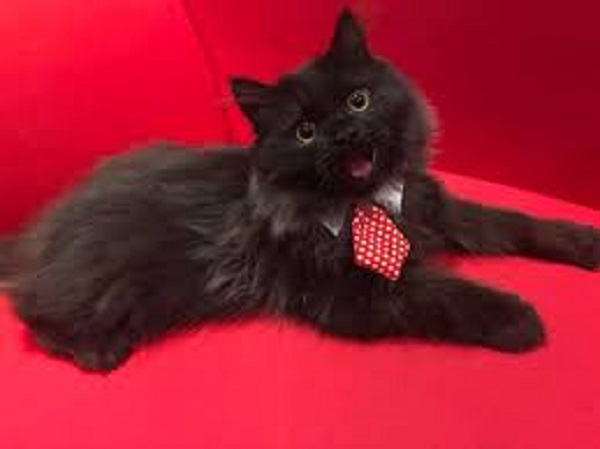 About Pets As Therapy
Pets As Therapy is not a new concept. It has been known since ages that animals could have a therapeutic value especially for humans with incurable and chronic diseases.
Click the link here to read more about https://marriedbiography.com/animal-planet-starting-new-show-my-fat-pet-to-help-overweight-pets-slim-down/
Pets As Therapy is a charitable organization that was founded in 1983. It introduces dogs and cats to residential homes of people, hospices, hospitals, daycare centers, schools, and also to prisons and their inmates. This organization remains on the lookout for volunteer pets and their owners to take the pets around to the places and people that need them the most.
People say that animals bring magic along with them. They are very beneficial for some patients and lifts up their mood. They are good for the mental well-being of the patients.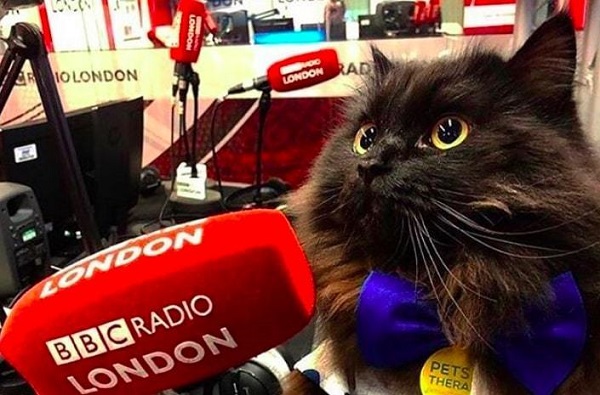 Besides, cats, therapists have also employed dogs, miniature horses, and goats as therapy at hospitals and also homes of patients. Along with conventional medicines, therapy with pets supplements the care of these patients. They aid in the medicines to act better and faster. Pets are the loyal companions of humans and are good also as a therapeutic tool.
Source: Londonist.com, BBC News