90 Day Fiance's Mursel Mistanoglu and Ann-Marie Campisi welcome a baby boy via surrogate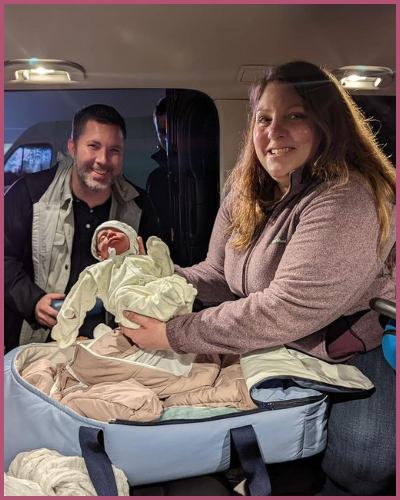 Mursel Mistanoglu was a beekeeper from Turkey whereas Anna was a divorced mother of three
The two competed on season 7 of 90 Day Fiance where they exchanged their vows at the end of the run of an episode
Anna is already a mother to three sons Joey, Leo, and Gino from her previous relationship
The two recently welcomed their first child via surrogacy
---
90 Day Fiance star Ann-Marie Campisi has expanded her family member with partner Mursel Mistanoglu.
Yes! you heard right, the couple welcomed their first child, a boy named Gokhan John via surrogate. The newborn baby boy is Anna's fourth child as she is already a mom to sons Joey, Leo, and Gino from her previous relationship.
The baby was born on April 11, weighing 5.3 pounds and measuring 18 inches however, the news only broke two weeks after the birth. Anna took to Instagram to announce the happy news with a lengthy message.
She shared a series of photos of a newly born baby, Mistanoglu snuggling with his newly born son in the first of the shot. Similarly, the couple together is pictured with their son while heading home in another of the shots.
She wrote,
"Mursel and I are excited to announce the birth of our son! Gokhan John He was born 4/11/22, 5 weeks early,"
View this post on Instagram
Born via Surrogate
The couple has been open with their fans about their journey toward parenthood, sharing that they'd be using a surrogate since they announced the pregnancy news in late January.
In her lengthy statement, she noted that she was grateful for the help of her son's surrogate mother, whom she complimented on her post. She wrote,
"Our surrogate is also doing well! I was able to meet her and she's such an amazing woman!"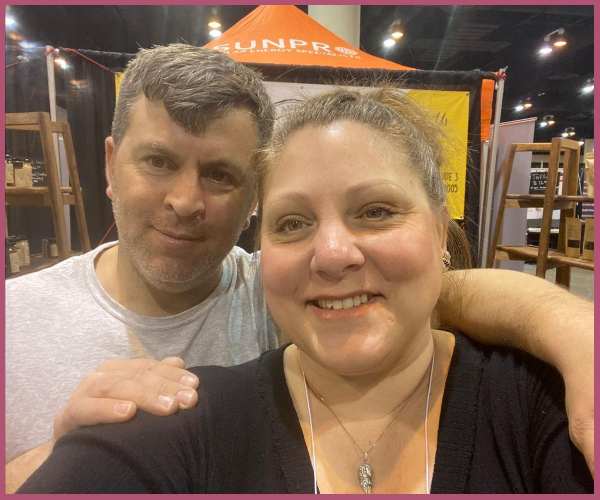 Also read "90 Day Fiancé Star Anny Francisco Announces Death of 7-month-old baby"
Russian vs. Ukraine
The reality tv personality's newborn son was born in Ukraine. She recalled in her post how she had to enter Ukraine in order to meet her son, who was born in a war-torn country.
She reminisced,
"So from there the plan was for Mursel to stay in Poland. If he came with to Ukraine, he wouldn't be allowed to leave. So I had to go into Ukraine alone,"
She also went on to describe her experience with the non-profit Dynamo Project, which helped the couple travel to Ukraine to meet their unborn son. She said,
"Thank God for this amazing group Dynamo Project! I didn't have to go alone. They planned the logistics including travel into ukraine, a safe place to stay while in Ukraine, and travel while inside. They were with me the entire time,"
How did Ann-Marie Campisi and Mursel Mistanoglu met?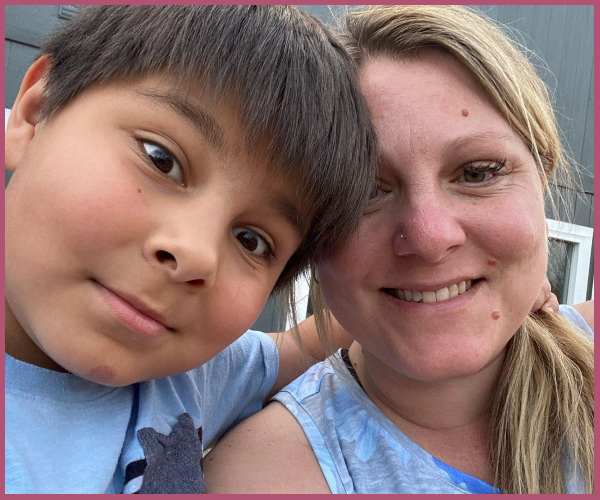 The two first met online in a beekeeping enthusiast group before appearing on season 7 of 90 Day Fiance. They tied the knot at the end of the run of an episode in September 2021. The show run from late 2019 to February 2020.
Mursel was a beekeeper from Turkey whereas Anna was a divorced mother of three. Initially, they had a miscommunication issue as neither of them could speak each other's native language. Similarly, the pair also struggled with differences in culture and religion.
Mistanoglu's family had major objections to him marrying Anna, who is from Turkish culture as well as divorced. On the other hand, Mistanoglu belongs to the Muslim religion.
Also read "90 day Fiance: Memphis Smith is Pregnant with Hamza Moknii's baby!"