Is musician Saweetie dating Migos artist Quavo?
Prior to the coronavirus lockdown, musician Saweetie and Migos artist Quavo were often seen together at various industry events. People were aware that the two are a couple but there was no confirmation forthcoming from them. But now, Saweetie has opened up about the status of her relationship with Quavo. She told US Weekly that during this phase of quarantine, they have come closer.
Saweetie talks of her relationship status with Quavo
Musician Saweetie has given a candid interview to US Weekly in which the 26-year-old melody spoke about her relationship with Migos rapper Quavo. The beauty revealed that she is indeed dating Quavo. The pair was together since the coronavirus pandemic struck the world. They are in self-quarantine together. This imposed restriction helped them to get close to each other.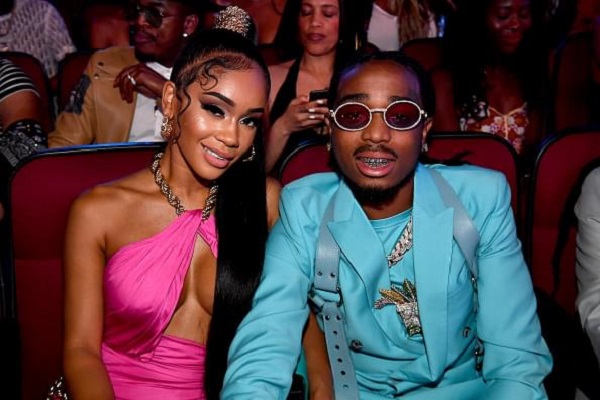 Additionally, they are now in a happy space of their life in each other's company.
"Before quarantine, we spent a lot of time with each other, so it's not really that different. Fortunately for us, we're both workaholics, so because he's focused on the third Migos album and I'm focused on my next project, it's kind of like business as usual, and we kind of just brought our work home."
Does Quavo help with Saweetie's music?
Both Saweetie and Quavo are in the same music industry. So one wonders whether they help each other in their work? Saweetie revealed that whenever she asks Quavo for any advice related to music, he does help her. Saweetie stated:
"I normally like to keep things in-house only because I like surprising everybody. It's not that I wouldn't want advice from him because he does give advice when I need it,"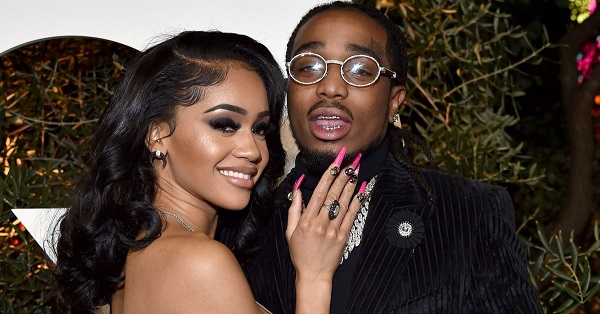 It is good to hear that Quavo is so supportive of her and her work. Saweetie added:
"I'm such a hermit crab when it comes to my music. I like to perfect everything and then show everybody what I've been working on."
Saweetie's and Quavo's relationships
Saweetie whose real name is Diamonte Harper gained fame with her breakout song ICY GRL in October 2017. She has an award-winning cousin who is record producer Zaytoven. The girl with mixed ethnicity [Chinese-Filipino-African-American] was dating P. Diddy's eldest son Justin Combs from the summer of 2016. The couple split and Justin then began dating another rapper named Aaleeyah Petty. Earlier from her age of 18 to 22, she was with an American actor and model called Keith Powers.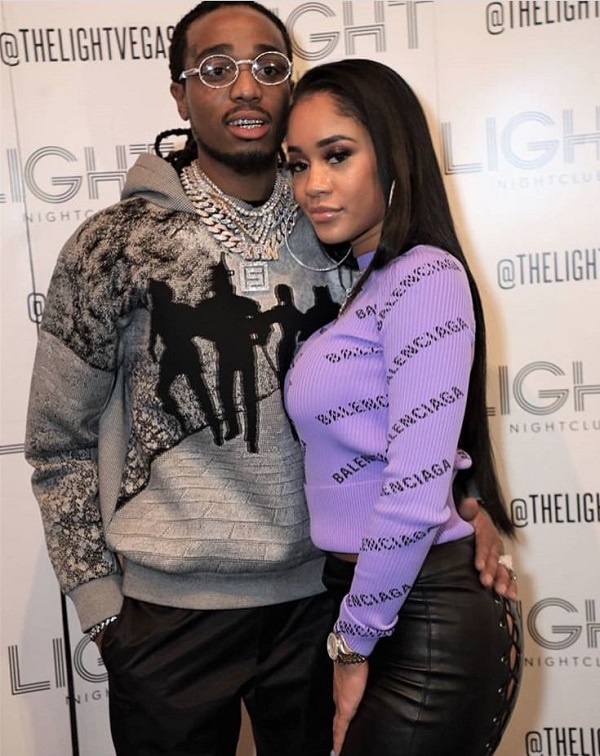 In 2018, Saweetie made a music video with Quavo and their chemistry became a topic of discussion. It emerged that the couple was in a relationship before they made the video. After that, the two were seen together often and were inseparable.
Quavo is a member of the hip-hop group called Migos with Offset and Takeoff. Quavo whose real name is Quavious Keyate Marshall is 29 years of age now. Earlier to his romantic involvement with Saweetie, Quavo was linked to Lira Galore in 2016, Karrueche Tran in 2017, Nicki Minaj, and Bernice Burgos in 2018.