Muslim Women Cut Their Hair and Take off Their Hijabs to Protest the Death of Mahsa Amini!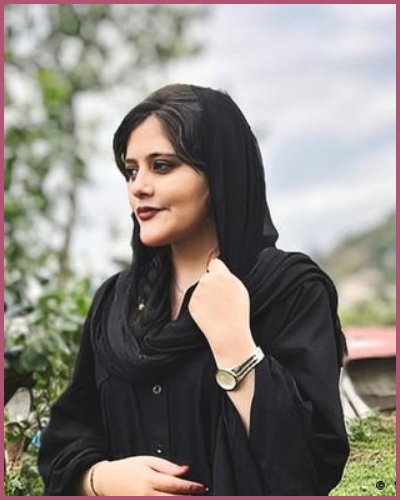 Mahsa Amini, a 22-year-old died on Friday after sustaining multiple injuries given by Iran's Islamic morality police.
Police reportedly arrested the young woman suspecting she broke hijab-wearing rules.
After Amini's death, Muslim women all around the world are showing their support by cutting their hair and hijabs on TikTok.
---
Women on TikTok protest the death of 22-year-old Mahsa Amini
The death of 22-year-old Mahsa Amini is encouraging women to stand up and cut their hair and take off their hijab in her support.
The young woman died in a  hospital in Iran's capital Tehran on Friday. She was arrested by Iran's Islamic morality police on Tuesday on suspicion of not wearing a hijab properly.
For those who don't know what a hijab is, it is a traditional head covering that Muslim women wear. It is compulsory in Iran.
Tehran police reported that they arrested the student for the purpose of justification and education about the hijab. They told her family that she died of a heart attack. Her family opposed to police's statement saying that Mahsa had no heart ailments. Some witnesses even claimed that they saw the cruelty of police as they beat her up inside a van.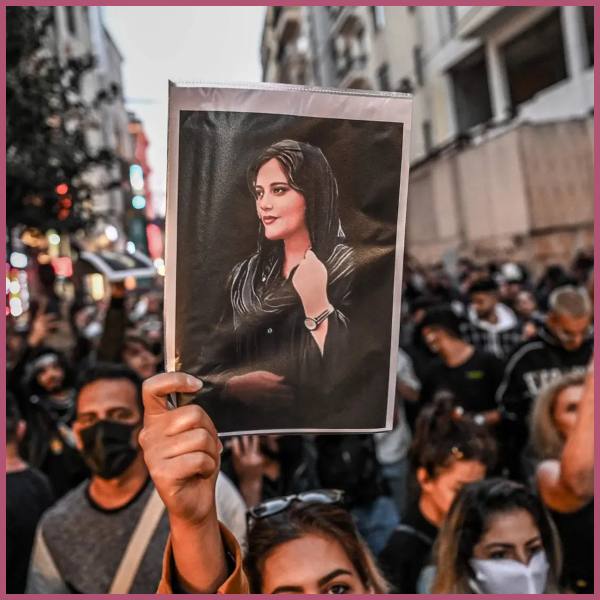 Mahsa's death caused an outbreak in Iran. On the day of her funeral on September 18, protests started in Iran in huge numbers. Among them were a large number of women removing their hijabs and throwing them in the air.
Now, women all over the world are standing in solidarity. They are protesting the hijab-wearing rules that led to the arrest and death of the young woman.
Amini's death has taken the internet by storm with Muslim and Iranian women taking off their headscarves and cutting their hair in protest on TikTok and Instagram.
Also, Read Sahar Tabar, the Instagram star is arrested by Iranian authorities for blasphemy!
Iran's president calls for an investigation of Amini's death
Among thousands of videos, a  woman can be seen cutting her hijab with a pair of scissors. The video received more than a million views. The woman captioned the video:
"Today exactly two years ago I started wearing hijab, today I cut my hair for #mahsaamini." The user wrote that she did not want to cut her hair on camera for "religious reasons," but filmed herself cutting the headscarf "to spread the message."
Another TikTok video of a young woman who cut her hair short to show her support for Amini captioned her video:
"My heart goes out to all my female friends fighting for their basic human rights in Iran,"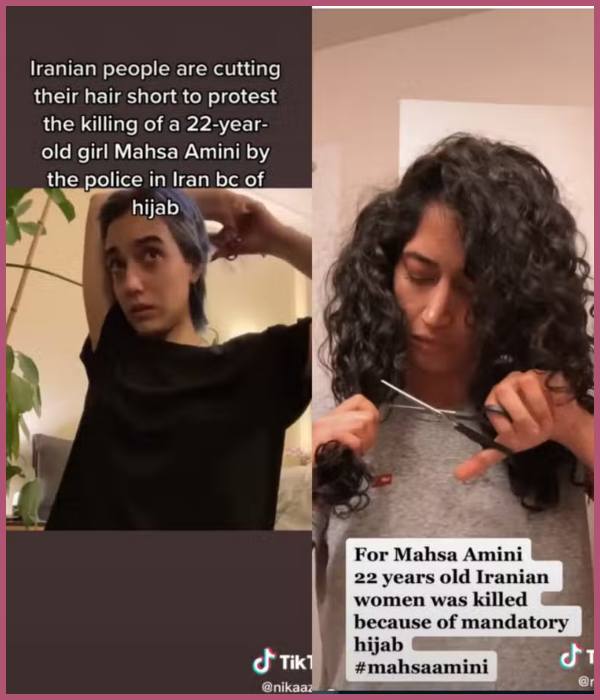 Even non-Muslim women are posting their tributes and support to Amini saying they want to stand with the Iranian women.
One TikToker fully shaved her head to show support for the Muslim women wrote in the captions:
"Canadian women stand with you."
After the death of Amini became an international matter, Amnesty International and Human Rights Watch are in talks for criminal investigations into her death.
Iran's president Ebrahim Raisi has reportedly asked Iran's Interior ministry to "investigate the cause of the incident with urgency and special attention."
Also, Read The long-running TV soap EastEnders will have the first Muslim lesbian in Iqra Ahmed who will this month send love messages to other girls!