Myka Stauffer Addressed The Controversy Of Giving Up Her Adopted Son; Apologized With Her Viewers On Her Video!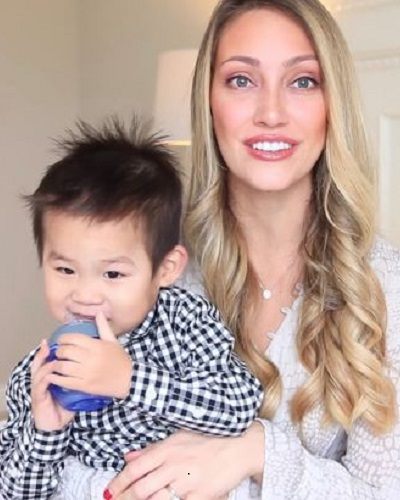 Myka Stauffer is a famous YouTuber who became the headlines after she got into the controversy. People criticizing her all over the internet after she gave up her adopted son. The mom of four biological children adopted a child from China. They also documented the whole journey and shared with their Youtube audience. Afterward, she gave up her adopted son for rehoming which was upsetting for all the people watching her. After getting a huge backlash, they finally addressed and also posted an apology letter on social media.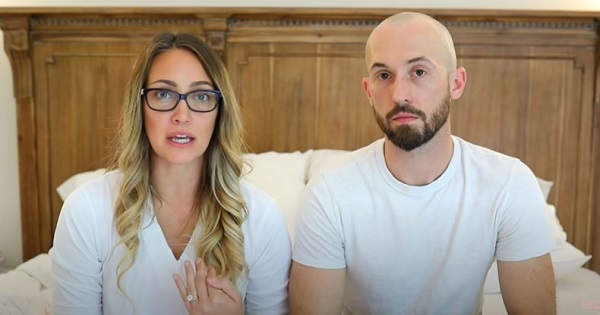 You may also read- Find about 'Love & Hip Hop: Atlanta' star, Maurice Fayne arrest controversy!
Myka Stauffer apologized after the controversy
The  Youtuber mom Stauffer surrounded herself with the controversy after she gave up her adopted son. The couple rehomed their son whom they adopted from 2017 in China. They had documented the whole journey on their Youtube channel and shared it with their audience. The growth of their channel took a rapid path after they adopted him. When the news of them rehoming their adopted child came on the internet people blamed them for using a child for views.
Recently, Stauffer addressed the controversy and apologized for everything with their audience. She went to her Instagram to post her apology mentioning she takes all responsibility for the hurt she caused to her viewers.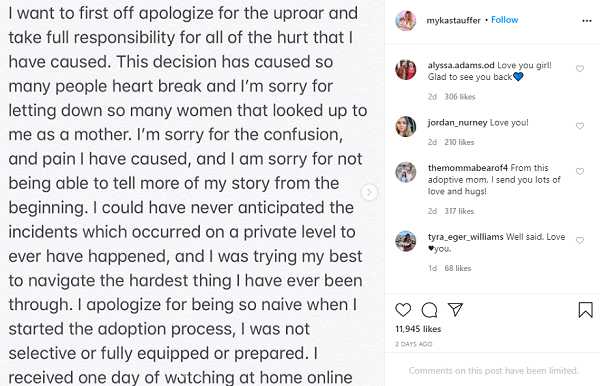 Furthermore, she also apologized for letting down all the women out there who looked up at her as a mother. Stauffer also wrote she is sorry for being so naive while starting the adoption process on her apology letter. She and her husband faced a huge backlash after they revealed the couple rehomed Huxley who they adopted from China in 2017. On the revelation video, she also mentioned that she would not give more information to maintain the privacy of the kid.
The youtube mom also revealed she just took a day of training while in the process of adopting Huxley. She admitted she would have been more prepared to adopt a baby. Moreover, she also addressed the criticism she is getting for making money off of videos showing the adoption journey of Huxley. On Instagram, she wrote:
"While we did receive a small portion of money from videos featuring Huxley and his journey, every penny and much more went back into his care. Getting Huxley the care and services he needed was very expensive and we made sure he got every service, and resource we could possibly find."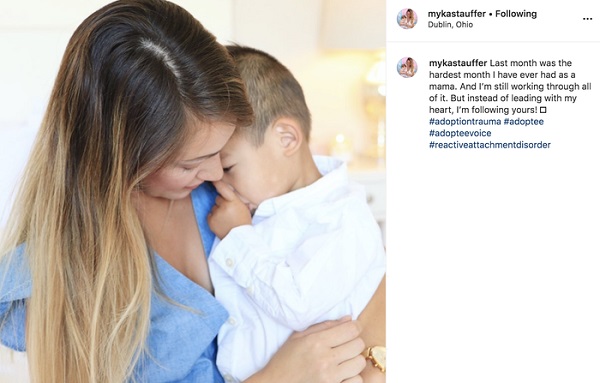 On the other hand,  a spokesman for the Delaware County Sheriff's Office had mentioned the investigation for Huxley's case is going on. Meanwhile, the YouTuber mentioned that the couple is not under any type of investigation.
More About Myka Stauffer
Myka Stauffer is an American Youtuber. She posts family vlog and fitness videos on her self-titled YouTube channel that has more than 700k subscribers. Stauffer started her career stepping to the YouTube platform with fashion vlogs, fitness, and many more. See more bio…
You may also read- Michael Gove prune to Coronavirus! Insight on his wife, children, controversy!