Olympic Gymnast MyKayla Skinner is pregnant, expecting her first child with husband Jonas Harmer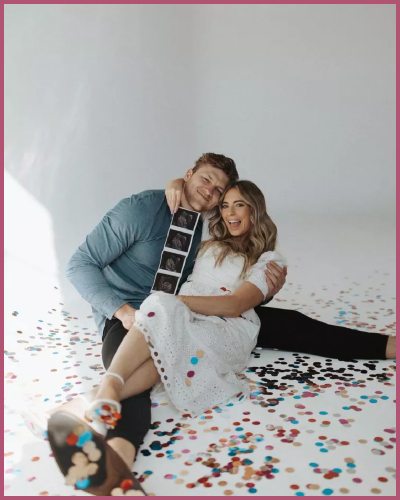 MyKayla Skinner and Jonas Harmer are expecting their first child together
The couple are college sweethearts
They shared their pregnancy news in a joint Instagram post on Saturday, March 25
---
MyKayla Skinner and her husband Jonas Harmer have their first baby on the way
MyKayla Skinner is expanding her family with her husband Jonas Harmer. The couple, who tied the knot in 2019, announced their pregnancy news on Saturday, March 25 in a joint Instagram post.
The Olympic Gymnast, 26, shared a series of pictures of them celebrating the baby's news, they were surrounded by confetti and also featured an ultrasound picture.
Skinner wrote in a caption section,
"We have been keeping the biggest secret and can't believe we are going to be parents. We are so excited for this new chapter and couldn't be more blessed"
Additionally, she shared her due date month i.e, September 2023. She wrote,
"The newest member of the family, baby Harmer, coming September 2023,"
Also read Instagram Debut! Pregnant Hilary Swank Shares Ultrasound Photo of One of Her Twins on Instagram!
Well, Congratulations to MyKayla Skinner and Jonas Harmer for their new bundle of joy, and best wishes for their parenthood journey! This is the first time, the pair will become a parent.
The pregnancy news comes almost four years after they tied the knot in November 2019, just one month after getting engaged. The two are college sweethearts, they both attended college in Utah.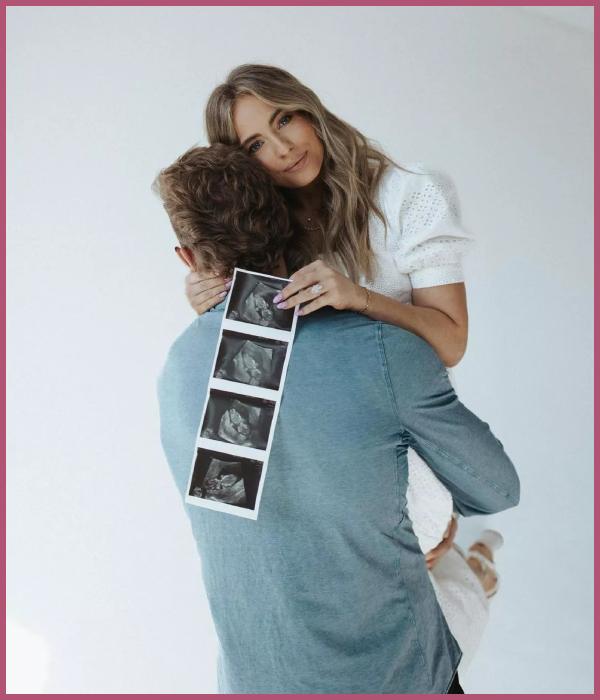 MyKayla would love to share her Olympics Games to her children
While speaking to PEOPLE, MyKayla discussed about her hopes to tell her children about the "cool" experience of competing at the Tokyo Games. She shared,
"I'm so excited. I hope I can that mom — that cool mom. Just to be able to compete at the Olympic Games and to hit four events, do the best that I did was something that will last for me forever. It'll just be cool to be able to tell my kids one day that I went to the Olympics."
She continued,
"There's obviously a lot of opportunities that I think are going to be opening up now, which is super cool. We'll just king of see where life takes me."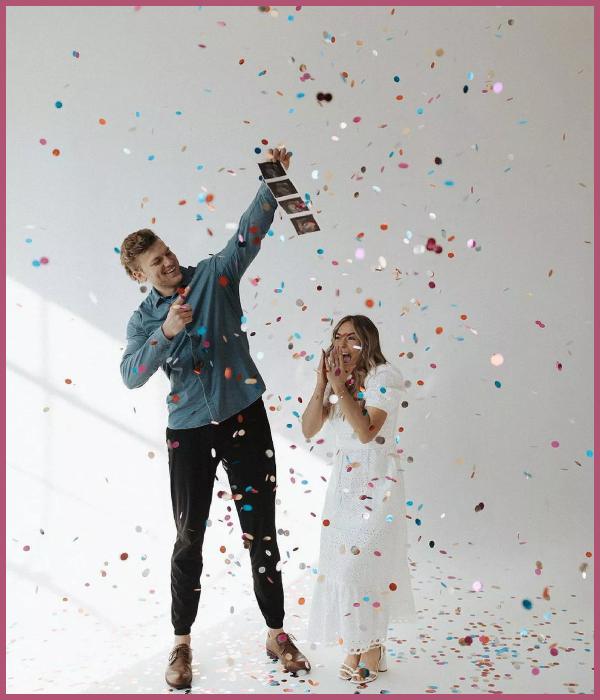 Also read Pregnant Sarah Snook Debuts Her Baby Bump at Succession Premiere!
Short bio on
MyKayla Skinner
MyKayla Skinner is an American artistic gymnast. She recently grabbed the attention by making the 2020 Olympic Games in Tokyo. See more…