Myleene Klass opens up about her four secret miscarriages! She calls the lost kids little stars in the sky!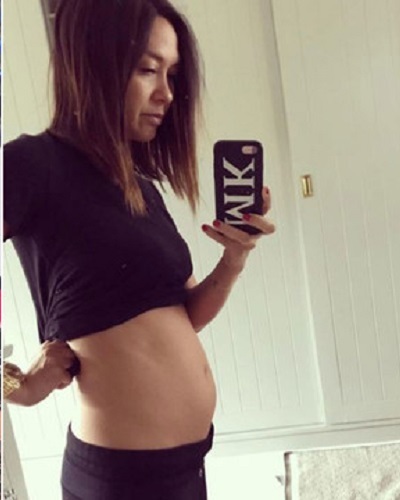 Myleene Klass had secretly suffered four miscarriages. She sobbed for her lost fetuses bitterly and in the dark. But now she spoke on the national baby loss-miscarriage day about them. Myleene also added that Chrissy Teigen gave her courage to talk about it.
Myleene Klass and her four miscarriages
Singer Myleene Klass had sobbed alone on the loss of her four fetuses. She had four miscarriages. Though she never spoke about them until now, she decided to talk about them now on the national baby loss-miscarriage day. She posted two mirror selfies of herself with her baby bump on her Instagram and put up a lengthy caption to it. She wrote:
"I am Mama to 7 babies, Ava, Hero, Apollo my rainbow baby and 4 little stars in the sky."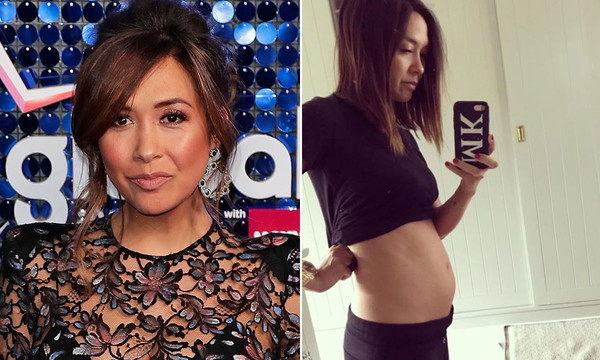 The 4 miscarriages occurred before the birth of Apollo. Hence she calls the 7th child as a rainbow baby. She added:
"I know after my own MC's how I scoured the internet for stories similar to mine for peace, reassurance. I hope this helps even one lost soul."
The first two miscarriages
Myleene's first miscarriage happened at 10 weeks gestation when she was on a holiday. She had to rush back home for a D and C. She started heavy bleeding at the airport. Myleene said:
"The scan was the saddest sight I've ever seen in my life. The first and last time I saw my baby."
She was traumatized and could not give her consent for the procedure. She writes:
"I woke to emptiness and the horror of what had happened. I felt I'd failed my baby and my partner."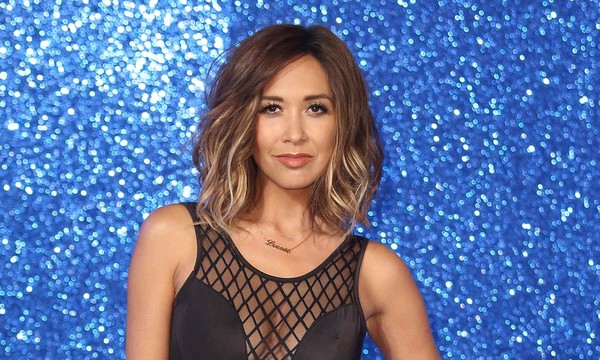 The second time, her baby stopped growing after 10 weeks. She felt worse this time. The mother-of-three sobs:
"Having everything one minute, a name, a school, then nothing."
It is natural to feel bad with miscarriage and have a feeling of guilt. But it is to be remembered that the mothers are in no way responsible for the loss of the baby. The self-blame should be eliminated lest it hinders with the healing process.
The third and fourth miscarriage of Myleene
For Myleene, the third miscarriage happened suddenly when she was at work. And the fourth time, it occurred in the loo. She writes:
"Whilst I could get pregnant, there was no explanation for why I couldn't keep them."
Myleene encourages those who have suffered similarly to her. She writes:
"He signifies everything good in the world to me, my miracle. To my friends and Mamas who have experienced this, you are the strongest women I know. Thinking of you today,"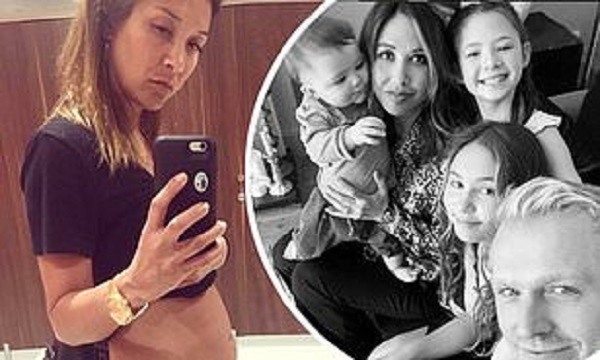 In coping with the feelings of guilt, one can change the lifestyle, keep oneself occupied in other distractions, or try to help others with a similar problem. That is what Myleene did not by opening up about her own losses and telling mothers to be strong. This would help her overcome her own negative feelings and loss.
Also, read Myleene Klass and her businessman boyfriend Simon Motson are engaged!
The complete bio of Myleene Klass is here for easy reading