Mystery! Amanda Nunes takes ill and her match with Valentina Shevchenko stands canceled! Know the full details!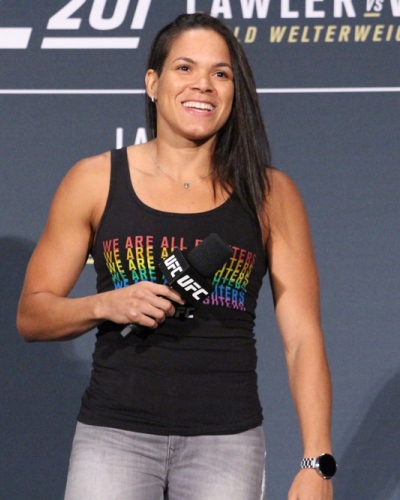 Amanda Nunes backsteps
The reigning queen of UFC's Women Bantamweight Champion and Brazilian mixed martial artist Amanda Nunes has opted out of the UFC 213. Amanda was to play against Valentina Shevchenko on 8th July 2017.
And now the news is that Amanda was not keeping well and had visited a local hospital on Friday and Saturday. Her complete check-up was carried out and repeated. But the doctors could not find anything wrong with her.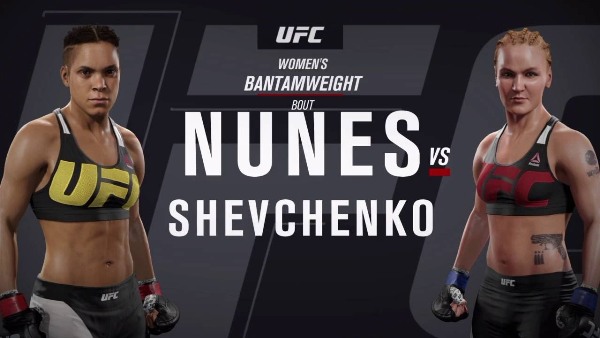 Nonetheless, Amanda Nunes claimed that she was not well enough for the night match and chose to pull her name out of it.
Since it was the last moment withdrawal, the match arrangers did not have enough time and have decided to convert the co-main event into the main event.
And this would be UFC's third consecutive year where the main event has been canceled. The co-main event was the interim middleweight bout between Yoel Romero and Robert Whittaker.
On the cancelation, UFC has released an official statement which read:
"Due to illness, UFC women's bantamweight champion Amanda Nunes has been removed from her UFC 213 title defense against Valentina Shevchenko.

UFC 213, which is now headlined by the interim UFC middleweight championship bout between Yoel Romero and Robert Whittaker, will proceed as scheduled with 11 bouts at T-Mobile Arena in Las Vegas. Moving to the Pay-Per-View main card is the bantamweight bout between Rob Font and Douglas Silva de Andrade.

With the removal of Nunes vs. Shevchenko, customers may request a full refund of purchased tickets at point of sale."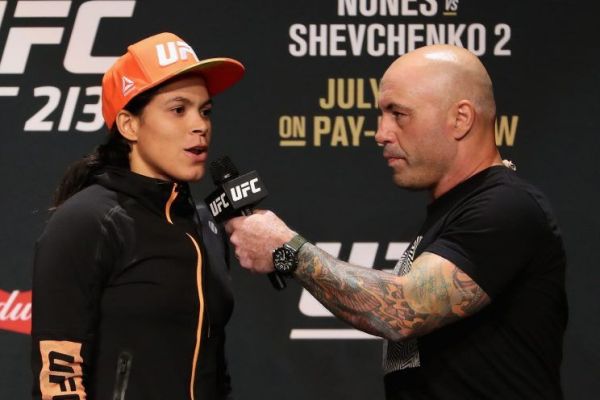 The reason for her not wanting to play in the match is a mystery. At this rate, Amanda Nunes would not be able to defend her title against Valentina.
MMA Fighting's Ariel Helwani has revealed that Amanda Nunes is currently hospitalized. But there is no official word from her treating doctors.
 Joanna Jedrzejczyk tries to step in…
The UFC Strawweight champion Joanna Jedrzejczyk informed via Twitter and volunteered to replace Amanda Nunes for the said match. She, in fact, made an earnest last-minute request to be allowed to go instead of Amanda Nunes against Valentina.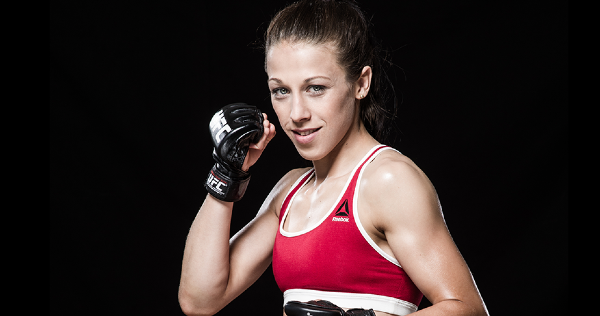 However, the officials could not comply with Joanna's request since she only weighs 115 lbs and was asking to fight in the 135 lbs which would be against the rules.
Joanna has repeated that she is completely ready to fight, but though the officials were thankful to her for having volunteered, they were unable to have her play in Amanda's place.
Pre-match taunts and talks
In July 2017, Amanda Nunes had defeated the then-champion Meisha Tate to win the UFC title. Additionally, she had gained victory over Valentina Shevchenko at UFC 196 in March 2016.
The latter match was a straightforward and respectful event. However, as the rematch was scheduled, the moods of the two competitors were quite different than it was 1 year back.
There were a lot of hard feelings for each other and trash talk had come in. Valentina was unperturbed by all the comments and talks since she felt that everything depended on what happened inside the Octagon.
Valentina had said 2 months back:
"You have (until UFC 213) to talk more, and it will be finished soon. Don't worry about it. Just talk, just talk; keep talking."
Shevchenko defeated former champion Holly Holm and top competitor Julianna Pena to make a rematch with Amanda Nunes possible.
And Shevchenko blames herself for her slow start. But knowing her faults, she is determined to overcome them.
Shevchenko said confidently:
"It was very good and a very lucky fight. It doesn't mean anything. (She) almost was beaten in the third round. (At UFC 213), it will be done."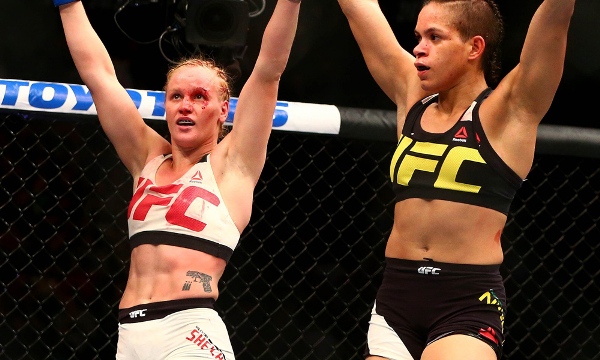 The general opinion was that if more time was at hand Shevchenko could have won in the last match. However, Nunes disagrees and feels that in that situation, Nunes still would have won with a larger margin.
Shevchenko retaliated:
"The 8th of July, it will be done. It's only excuses. You have (until the fight) to speak, and it will be done. You will try, but it doesn't guarantee it will happen."
So with all these heated arguments going on before the actual match, its cancellation has disappointed the viewers and fans.
Read the complete biography of Amanda Nunes here