Namibian model Behati Prinsloo talks marriage, children, depression post-mortem pregnancy, and return to the ramp!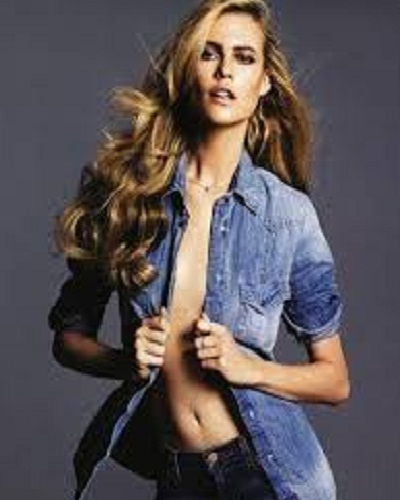 Behati Prinsloo is a big name in the world of fashion. The beauty is Victoria's secret angel and is married to musician Adam Levine.
How Adam Levine and Behati Prinsloo met?
Adam and the Namibian beauty met through a mutual friend. Recalling the time, Behati said:
"I met my husband through a mutual friend. Adam was looking for a girl for a music video that could do some action stuff, and our friend was like, 'You should meet Behati because she's a total tomboy and down for anything,' so he emailed me asking if I could do it. I ended up not doing it, but we kept emailing each other. It was such a natural correspondence that we kind of fell in love over email."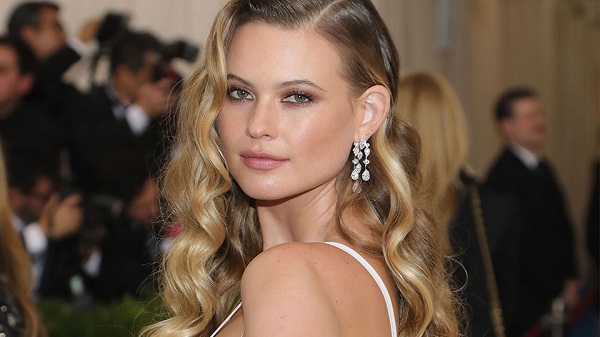 She continued with the narration of her love story:
"A month later, I went to LA for a job, and that was the first time we met in person. I remember walking in: I opened the door, and it was the classic moment where the light shines into the dark studio and everyone turned to look at me. He had boxing gloves on and he came to hug me – it was so awkward. Then he took me for dinner and we talked for hours and had the best time. It was love at first sight, it was crazy. We broke up for two months, realized that it was the worst decision, then got back together, got engaged and got married. It was a wild ride!"
They married on 19 July 2014 in Flora Farms in Mexico.
Adam Levine and Behati Prinsloo have children
The couple's first child is daughter Dusty Rose Levine who was born in September 2016. Their second daughter came in February 2018 and is Gio. She had some postpartum depression after baby 1 but recovered well. She returned to the runway in 2018. Behati said:
"I felt so empowered and I was like, "I can do this, I have two kids.' It was a beautiful journey; I loved being pregnant and I enjoyed getting back to work."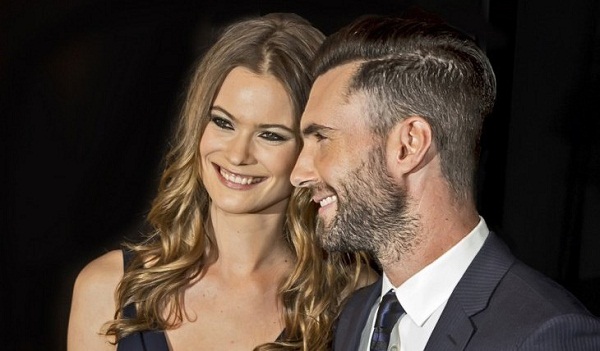 Adam Levine – the perfect husband and doting dad
Adam Levine is a great and supportive husband. He is usually seated in the front row of fashion shows to cheer his wife. Besides, he is also a loving father as he wheels the strollers of his daughters. He praises his wife and this L'Oréal Men Expert ambassador said:
"I dip into her skincare supply,' he says. 'My wife puts masks on me. I'll be relaxing and the next thing I know I look like Frankenstein."
He is also the frontman of Maroon 5 band.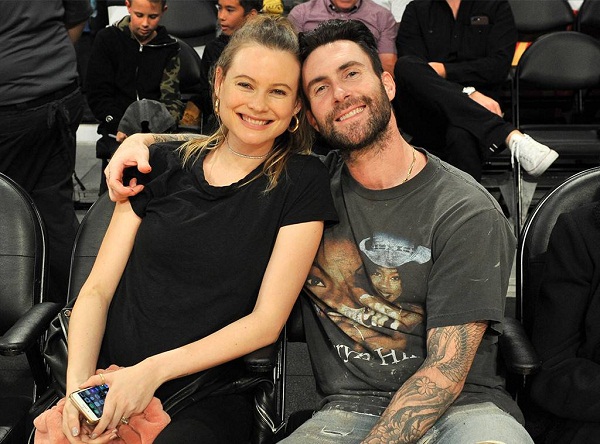 Short Bio on Behati Prinsloo
Behati Prinsloo is a Namibian citizen. She is a fashion model as well as an actress. She is known for being the wife of Maroon 5 frontman Adam Levine.
Prinsloo is famous for her work as Victoria's Secrets lingerie model. More Bio…
Short Bio on Adam Levine
Adam Levine is a singer, songwriter, multi-instrumentalist, actor, and record producer, who is immensely eminent for being a lead vocalist in the pop-rock band 'Maroon5'. His latest album is Red Pill Blues which he released in 2017.
After releasing a music video 'Sugar' having over 1.5 billion views, Adam Levine along with his bandmates recently released a music video 'Don't Wanna Know' More Bio…
Source: harpers bazaar, mirror uk, eonline