Who is Nancy Locke? How did she meet Meredith Baxter? Know their full love story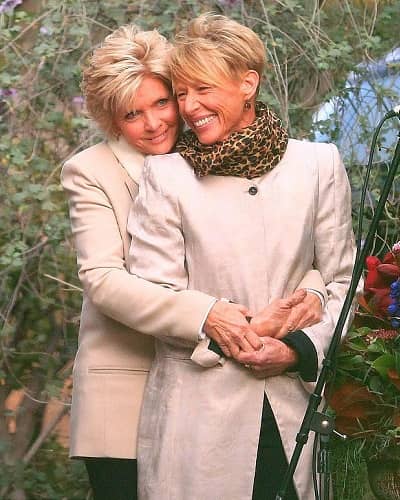 Nancy Locke is a General contractor who owns a construction company in Los Angeles. She is the wife of American actress Meredith Baxter.
How did Nancy Locke and Meredith Baxter meet?
Nancy Locke had a hard time being an addict and wanted to become sober. Her friend gave her the number of Meredith who would help her in being sober. She only got the first name of her so she had no idea that she was talking to actress Meredith Baxter. Nancy told everything about her and opened up to her but she did not know anything about her. Baxter found out that Locke was gay.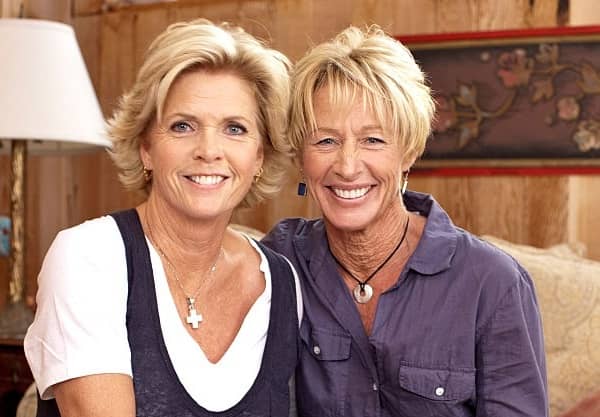 Again after few months, Nancy was talking to her about not having friends and her friend suggested her the name of Meredith again. So, in 2005 they decided to meet for a coffee in Santa Monica. When Locke arrived at Starbucks for the coffee she saw Meredith but had no clue the woman she was talking to was actually actress Meredith Baxter.
Nancy revealed,
"We started talking about movies and art and books. It wasn't, 'I want to date this person,' but 'I want to know her.' "
After that, they started meeting for coffee and dinners. In 2006, Nancy started having romantic feelings for Meredith. Baxter said,
"I thought she had feelings for me, but I was afraid to ask her because I didn't want to scare her away. Finally I thought the hell with it. I'm just going to tell her." 
Nancy Locke and Meredith Baxter's married life
Nancy Locke and Meredith Baxter walked down the aisle on 8th December 2013 after dating for 7 years. They married in an afternoon ceremony in Los Angeles. Meredith's five children joined her in the ceremony. They exchanged handwritten vows in front of friends and family. One of their friends sang and played guitar for them.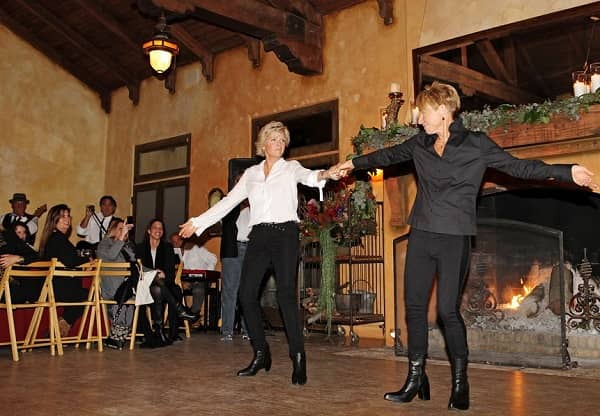 At their reception, Locke's band played for them. They did their first dance as a married couple. Since 2013, they are happily married to each other.
Also read Who is Amatus Sami-Karim? Insight on her happily married life with Mahershala Ali!
How much is the net worth of Nancy Locke?
Nancy Locke has an estimated net worth of $1 million. She might make huge earnings from her construction company. Her wife Meredith has a net worth of $7 million as per Celebrity Net Worth. Meredith works in films like Stand Up and Be Counted, Ben, All the President's Men, Bittersweet Love, Devil's Pond, Paradise Texas, The Onion Movie, Airline Disaster, and more.
Baxter has worked in a number of TV series from 1971 till 2016. She has not worked in a new series since 2016. In the year 2016, Meredith listed her Santa Monica house for sale. The house consists of 5 bedrooms and 4 bathrooms plus a guesthouse in a 4,493 square feet area. It was originally listed for $6 million but the price dropped to $5.495 million.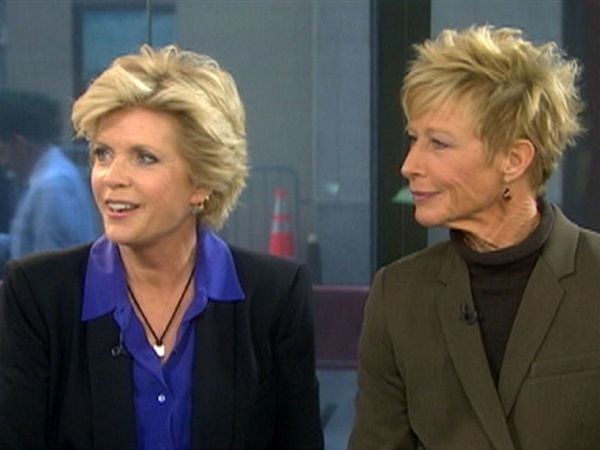 Also read Who is Aisha Mendez? Know about her relationship with Martin Henderson, net worth of Martin, social media, biography
Short bio on Meredith Baxter
American Meredith Baxter is an Actress and Producer. Baxter is as Debbie Sloan of All the President's Men and Nancy Lawrence Maitland of Family.
Next, she will be appearing as Dr. Alix Martel in Genesis: The Future of Mankind Is Woman. Read more bio…