Who is Nanga Awasum? Model Shows Love To Gigi Hadid After The Viral Tweet!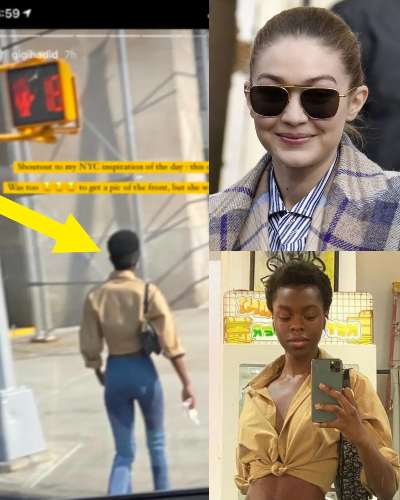 Nanga Awasum says her life changed overnight after Gigi Hadid posted the model on her Instagram. 
She has received several modeling gigs and interests from multiple agencies. 
Awasum suddenly grabbed the spotlight after supermodel, Hadid, randomly spotted her on NY street. 
---
What are the odds of a supermodel noticing people who are randomly walking on the streets? But the odds became reality for 23-year-old model Nanga Awasum. The supermodel, Gigi Hadid, spotted her while she was walking down the NY streets. With the sudden spotlight, she got a career post with lots of offers for her in the modeling field. Here is all you should know about the model who is getting fame in recent days.
Gigi Hadid's love gave a career boost to Awasum
On 16th July, she came across a lady walking on the NY streets and was so impressed with her fashion sense. Hadid captured the picture of Awasum from behind without Awasum's knowledge. Hadid then went to post the picture on her Instagram calling her "inspiration of the day".
"Shoutout to my NYC inspiration of the day: this queen. Was too drooling to get a pic of the front, but she was major."
To respond to the post, Awasum took Twitter to share a picture of her entire outfit, mentioning Gigi Hadid on her post saying: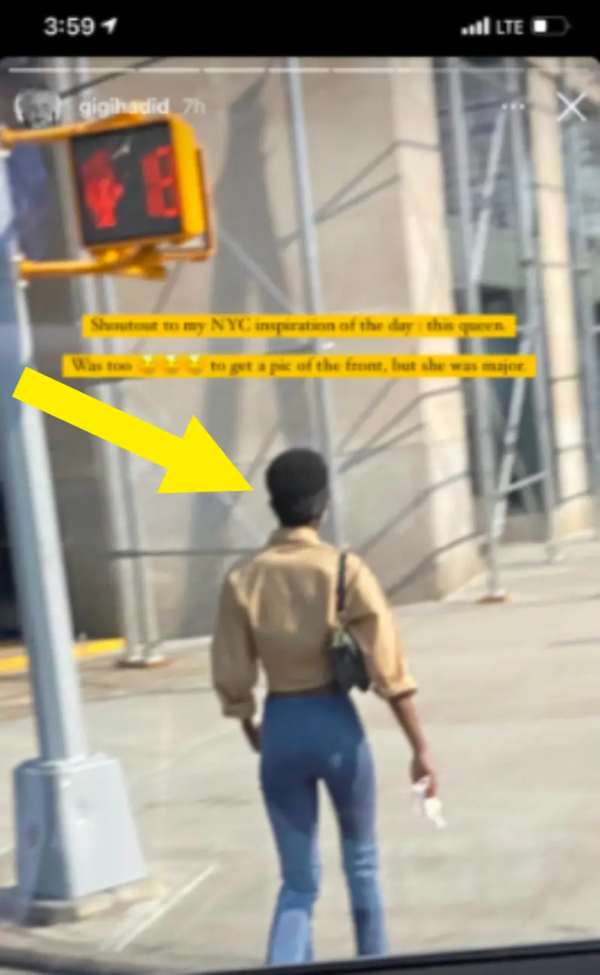 "It's the way @GiGiHadid would have changed my entire life if I was only facing the right way."
Who is Nanga Awasum?
After getting noticed by a supermodel, Nanga got a spotlight which changed her life overnight. She was born on June 29th, 1998, in Silver Spring, Maryland. Awasum is currently based in Manhattan, New York. Her father is a pastor and her sister, Azah Awasun is the contestant on the ongoing 'Big Brother. Awasum graduated from Damascus High School in 2016. At the present time, she is currently studying at Morgan State University. As per the report, she is studying to earn a degree in women, gender, and sexuality.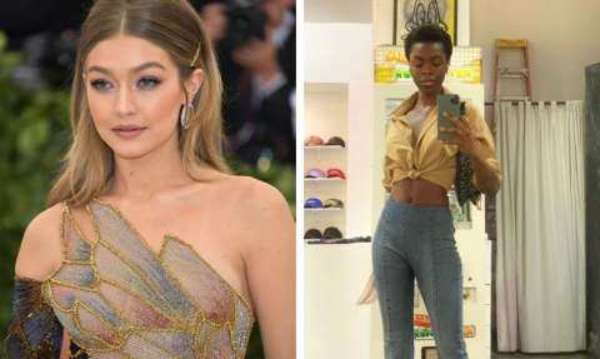 Meanwhile, she has been a working professional model for a few years now. Back in October 2019, Wilhelmina New York signed her. Wilhelmina is one of the lead modeling and talent management agencies in the world. She talked about the encounter with Gigi Hadid she just threw the outfit that day as she was already getting late to get to work. The model also mentioned the encounter with Hadid has "changed the trajectory" of her month. Furthermore, the model added:
"I've been told I was ugly, I've been turned down by so many agencies, I've been turned down by so many jobs, and just to have someone like her see me and tell me that I was pretty and tell me I was major, it changed the trajectory of my month."
More About Gigi Hadid
Gigi Hadid is an American actor, supermodel, and represented by IMG Models. She comes from an entertainment family background and came to the limelight after making her debut in the Top 50 Models ranking at Models.com. Moreover, she is the face of international brands including Tommy Hilfiger, Fendi, Moschino, and many more. See more bio…