Naomi Osaka is in a Paradisic holiday destination with boyfriend and family; doing horseriding by the sea!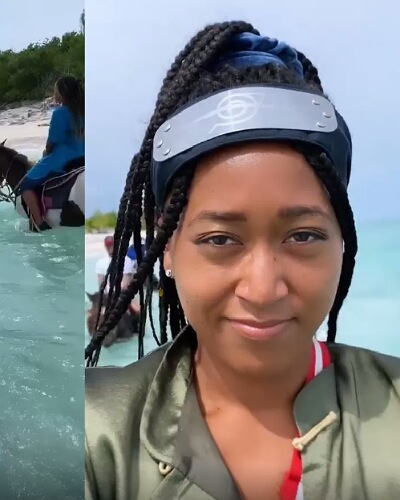 After winning the US Open this year, Naomi Osaka is in Paradise. It has been an eventful year for her and she is enjoying every moment of it.
On her 23rd birthday celebration, she with her boyfriend Cordae along with her family and friends was in an undisclosed but stunning place for a family vacation. She has uploaded videos and photos from the undisclosed holiday destination. It is just marvelous!
Naomi Osaka and her family vacation
After Naomi Osaka won the US Open, she and her family returned to Haiti. They spent some time there before they traveled to a paradisic destination for a holiday.
Naomi posted an awesome video of the place. She was in the video with her boyfriend Cordae and enjoying a horse ride by the sea. Her family members and some close friends were also with her on this gorgeous holiday spot.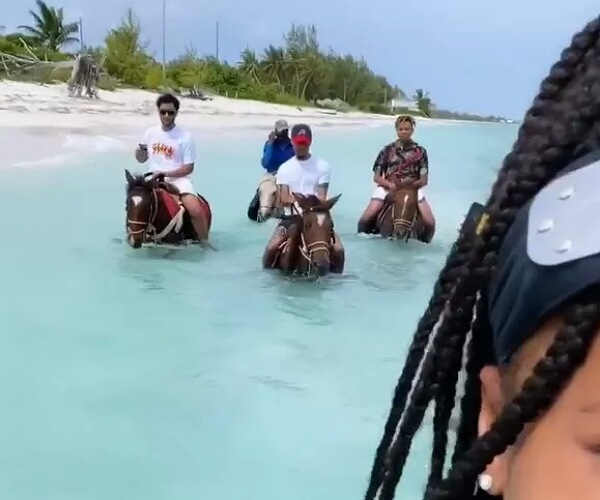 Ths Japanese sensation played her last match on 12 September 2020 when she defeated Victoria Azarenka to grab the US Open title. Before that, Naomi was the finalist at the New York competition. She came as a runner-up in it.
Naomi and her early life and career
Professional tennis player Naomi Osaka was born on 16 October 1997 in Osaka in Japan. Her parents are Tamaki Osaka and Leonard Francois. Her mother is from Japan but her father is from Haiti. Her older sister Mari is also a professional tennis player.
Her father had met her mother when he was in college in New York and had visited Japan. Both the daughters carry the mother's maiden surname as per the Japanese law that children with one foreign parent have to adopt the Japanese parent's name to be included in the family registry of Japan.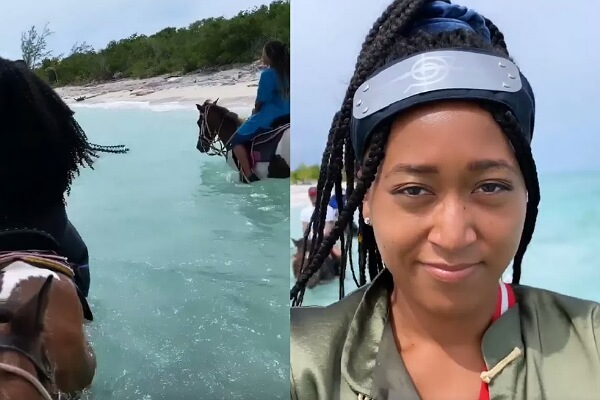 At the age of 3, Naomi and her family moved to Long Island, New York, and were with her father's family there. Her father had a keen interest in tennis and inspired his daughters to take up sports as a career.
Though Naomi grew up in the USA, she represented Japan in the game. She played her first qualifying match in October 2011 when she was just 14.
About Naomi's career continued…
Naomi played first in doubles with her sister. She took time to get qualified for the singles match. In 2012, she lost to her sister in the semifinals of the competition held in Amelia Island.
The talented tennis payer turned professional in September 2013. She got entry into the WTA main draw in 2014 and had several good performance show after that. At the age of 16, she held the position of the world no. 406. But soon, she was in the top 50 in world rankings.
In 2016, she was also Newcomer of the Year. In 2017, she had a slight regression but soon bounced back with more victories.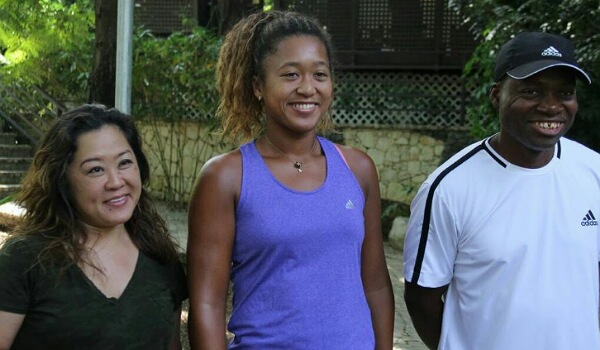 In 2018, she was already no. 4 on the world rankings. After winning the Australian Open Championship, she rose to the world's no. 1 position. And now, she won this year's U Open and is in the world's no. 3 position.
Read the complete bio of Naomi Osaka here