NASCAR Car Racer Tony Stewart: Again in a Relationship!! His Thought on Former racer Jason Leffler…All the Details About Previous Relation and much more!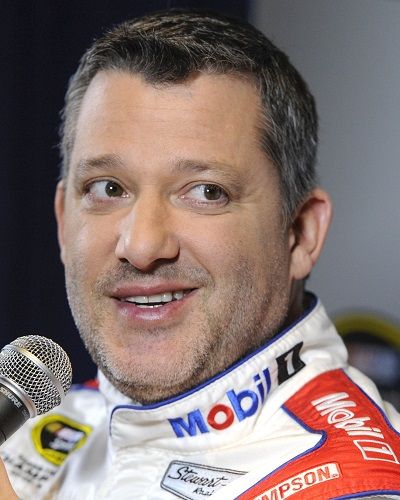 Former professional stock car racing driver, Tony Stewart is a NASCAR team owner. NASCAR is National Association for Stock Car Auto Racing. He has won the title of Sprint Cup Series champion four times.
Let us know about Tony's personal life in detail.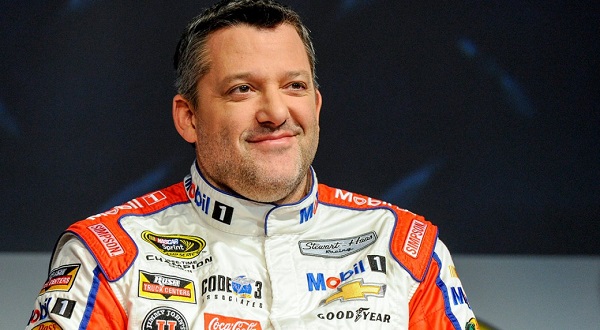 Tony Stewart Relationships
Tony is engaged to Pennelope Jimenez. She is an American actress. The couple got engaged on 23rd November 2017, on Thanksgiving Day.
He announced it on Twitter with the caption,
"She said YES!"
She said YES! pic.twitter.com/aEpUwd89hu

— Tony Stewart (@TonyStewart) November 23, 2017
There have been no announcements on their marriage as well. They are still engaged to be married. The couple seems to be happy in their relationship as Tony frequently uploads pictures of himself and his fiance on his Instagram page.
Prior, he was rumored to be in a relationship with Jessica Zemken. However, their relationship did not last much and they separated after a few months.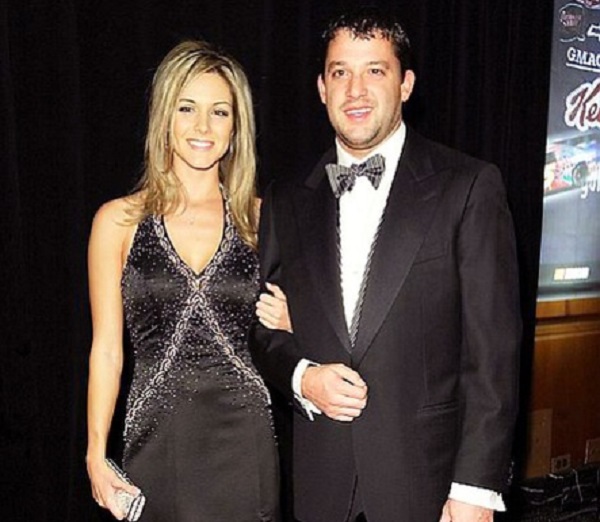 Also read NASCAR racing car driver Jeff Gordon discloses that NASCAR was neither his first nor second career choice! "It just happened"
Tony's Previous Relationship
Tony has been in various relations before Jessica Zemken. He has dated Krista Dwyer for several years during his early career days. His relationship came to an end when he moved to different places for racing.
After that, he was in a relationship with Jamie Schaffer in the year 2002. But soon after a couple of years, they started having differences and in 2004, the couple broke up.
After two years of his second breakup, he hooked up with Tara Roquemore. They were very happy in their relationship but however, they separated in 2008.
Tony's grief on his Roommate, Jason Leffler's Death
Jason Leffler was a car racing driver. He passed away on 12 June 2013. He died due to the accident at Bridgeport Speedway in Bridgeport, New Jersey due to injuries in a 410 sprint car race.
Tony has been a good friend of Jason. They have also been roommates.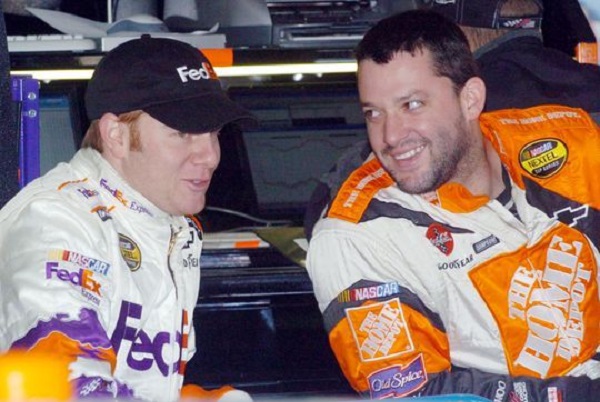 "Yeah, I have known Jason for a long time obviously. We grew up racing together and followed the same paths racing-wise. So I mean he was a friend, he was a roommate, he was a teammate and I got to be around him a lot. He loved nothing more than being behind the wheel of a race car,"
Adding,
"I was just shocked to hear what had happened and obviously it's just a reminder of how dangerous our sport is, but we have had a lot of safety innovations over the last 15 years since I have been in Cup. It's just proof that we will never get to the stage where everybody is immune to getting hurt in a race car. That is just the scenario that we are in and there isn't anybody that gets behind the wheel that doesn't understand that going into it, and Jason was that way as well. He just loved doing what he was doing and it was just a rough week there and obviously, Charlie (Leffler's son) is the one that we are all thinking about the most right now."
Asked what stood out most about Leffler, Stewart said:
"We got to hang out a lot away from the race track as well as at the track. When he moved from California to Indiana to start racing USAC full time, he moved in with me and lived with us for a little under a year and I got to see a lot of things and he was just a lot of fun,"

"He was a racer and didn't care what he raced, where he raced when he raced, it was all he wanted to do was to drive a race car. It was fun to have a roommate like that who had the same passion and desire that I had."
You may like to read How did Amy Reimann and NASCAR star Dale Earnhardt meet? Read their love story and the influence of Amy on Dale's life!
Short Bio of Tony Stewart
Tony Stewart is a famous American professional stock car racing driver. He is the only driver in history to win a championship in both IndyCar and NASCAR. He is also the NASCAR team owner. Additionally, he has won Sprint Cup Series four times as a driver and owner. He has also worked as a host on radio shows. – See more bio at…