Nash Grier: Sweetest announcement of Girlfriend; Is he Engaged?? Nash being called out Sexist!! Know all about his Relation, rumor and many more
The American social media personality, Nash Grier became famous for his online Vine videos in early 2013. He has been a great sensation after his six-second long video posted on Vine. Likewise, he got lots of fan following and everybody adores him because of his cute face and amazing personality.
Nash Grier Relationship
Nash is a taken man. He is in a relationship with Taylor Giavasis since 2015. At first, they were rumored to be together but after some time he has made it public by announcing the relationship between them on Instagram. He wrote-
"I've always been told Love isn't something you find – Love is something that finds you & I can definitely say that is the case,"
Nash wrote along with a photo of him and Taylor.
"This is my best friend. We've been together for over a year now. She's one of the most amazing people I've ever met."

"When we first started talking I was skeptical about relationships & the pros/cons that come with one,"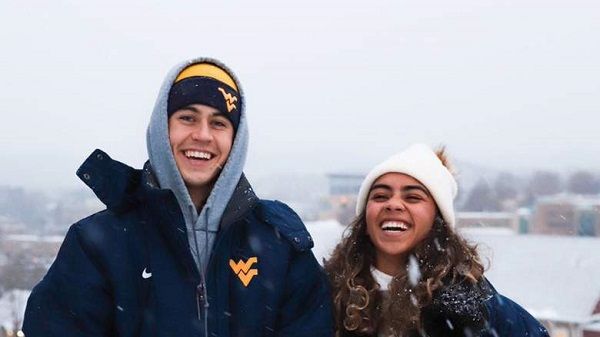 He explained.
"Over time I even built up a hatred for people that were using relationships & other people for their own personal gain. I got sick & tired of people exploiting others for all the wrong reasons & then seeing 'goals' written all over their propaganda. Eventually, I was able to clear my mind & spend some time with this girl & I'm so thankful I did."
"As we started hanging out we developed more & more of a trust for each other, one that continues to change my life for the better,"
Likewise, he continued.
"As I begin to describe her (& our relationship) all words seem to lose meaning & don't really do any justice. No matter how hard I try to put together a sequence of words/feelings nothing will be able to explain my love for this girl."
Then, he posted a note directly to his girlfriend.
"Taylor – Thank you for being you. You've changed my life in SO many ways & I'm so blessed to have you,"
Similarly, he wrote.
"You've opened up a new world for me, whether it be the new perspectives I can now see from or the new feelings/emotions I get every day when I'm with you. You continue to make me the best person I can be just by being yourself. Whether we're flying overseas or sitting on the couch you never fail to make me the happiest person I've ever been,"
Aww, how sweet can it get? After his love deceleration to Taylor, we can all grab a tissue and appreciate their love!
Also read Social media and celebrity relationships! Learn what Anna Faris has to say about her seemingly sudden divorce!
The Engagement?
The rumor of the couple getting engaged took over the social media when Nash Grier's Girlfriend Taylor Giavasis showed off a huge sparkler on Snapchat recently. All of them were taken by surprise and started putting the status on Twitter.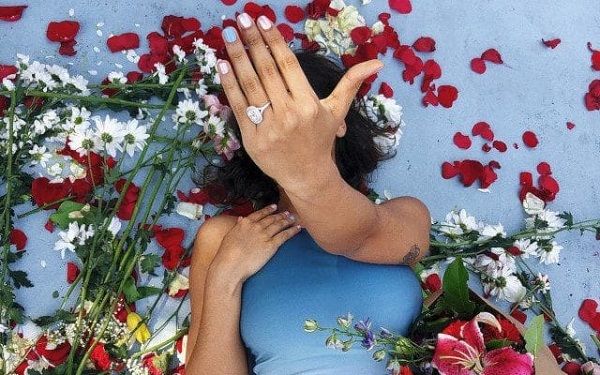 After the 19-year-old Instagram star saw the insanity that her Snapchat was causing, she quickly took to Twitter to clear up everyone's questions. Furthermore, she clarified on twitter saying-
"Omg my mom gave me that ring"
Also read YouTuber Nash Grier and his fiance Taylor Giavasis expecting their first baby! What is their net worth?
Nash Being Sexist
Nash recently produced a six-second video that mocked a PSA saying,
"Testing for HIV isn't a gay thing" — at the end of his video he yelled out "Yes it is! F**."
The video took the negative turn on him and got a lot of hate for it. Openly gay YouTube star Tyler Oakley immediately took the teen to task tweeting:
"Promoting a false stereotype that HIV only affects gays to his millions of teen fans is extremely dangerous. Call me and people like me, 'f**' all you want, but spreading false information about deadly diseases is next level."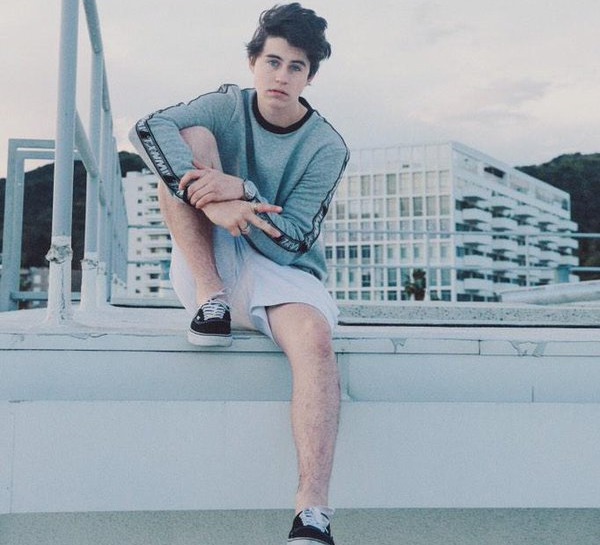 Likewise, Modern Family's Ariel Winter was outraged as well, tweeting,
"What I'm reading in the media lately makes me truly disgusted. @Nashgrier is what's wrong with this generation. That video was truly awful. Unfortunately, my generation will forgive @Nashgrier because he seems "cute" or "funny" (not to me). Ignorance is really all he displays."
After all the roar, Nash deleted the video and issued an apology saying-
"I apologize for anything negative I've said towards gay and for that matter anyone. I was young, ignorant, stupid and in a bad place. I've moved on and learned from my mistake and I am truly so sorry to anyone I've offended. I've nothing against anyone or anything that promotes equality.Sorry again."
Short Bio on Nash Grier:
Nash Grier is a social media celebrity and internet sensation. He rose to fame after posting various videos on Vine. Currently, he has more than 10 million followers on Instagram as well over 4.7 million subscribers on YouTube. Furthermore, he has also appeared in the movie The Outfield along with Cameron Dallas and also featured in the music video "Mmm Yeah" by Austin Mahone. See more…
Short bio on Taylor Giavasis
Taylor Giavasis is a social media celebrity from America. Currently, she has more than 277k followers on Instagram and almost 93k followers on Twitter. Furthermore, she is the girlfriend of internet sensation and YouTuber, Nash Grier. See more…