Natalie Morales confirms her exit from Access Hollywood and Access Live shows!
Natalie Morales is no more part of the show Access Hollywood and Access Live. The show management has fired her. And she confirmed this by means of a memo to her staff. Daily Mail had out this news first in March 2019.
Natalie Morales reveals her departure from the show Access Hollywood and Access Live
The TV presenter Natalie Morales was fired from the show Access Hollywood and Access Live. Daily Mail had reported this in March 2019.
Additionally, the media outlet had also stated that the executive producer of the show Robert Silverstein is also leaving and Maureen Fitzpatrick would replace him. Besides, in January 2019 Daily Mail had also stated that there will soon be a revamped version of the show and Mario Lopez would host it.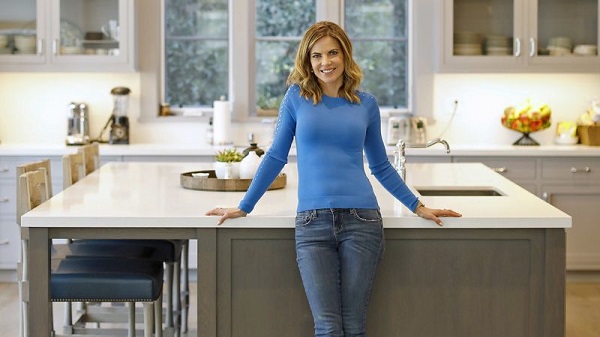 Natalie Morales, 47 has now finally confirmed this news. She released a memo to Access staffers in which she thanked them for the wonderful three years she spent with them as a family.
Natalie Morales and her memo to Access staffers
Natalie Morales sent a memo notice to her co-employees and subordinates which read:
"To my dear Access family, And I do mean family! I have had a wonderful 3 years here with you and will treasure the memories and good times!"
She continued:
"Thank you for welcoming me with open arms and for always bringing your A-game. I have so much to be grateful for and can't name all of you… but I do have to especially thank Kit, Scott, Sibley and Liliana for making it always a fun day "at work."

"And thanks to our incredible producers, crew, assistants, wardrobe, hair and makeup teams.. I mean truly, I have a long list and hope to thank you each personally. Keep being the little engine that could!"

"As an "Air Force" brat who has had to say goodbye one too many times in my life.. I prefer to say see you all later … and by later I mean on the next red carpet or on the lot! I'm just a few studio gates away after all. Please stay in touch!"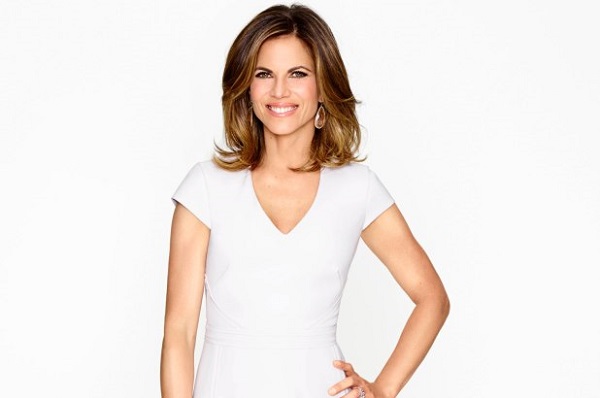 You may like to read Natalie Morales married for 16 years; Enjoying a happy married life with her husband and children, seems in a happy space
The changeover in the show
Natalie will leave the two shows Access Hollywood and Access Live. But she will continue to work as the West Coast anchor for NBC News' Today'. Additionally, she will be the Correspondent for the show Dateline.
For the time being, Kit Hoover will continue as the sole anchor of Access Hollywood. He and Scott Evans will together host daytime news and the talk show Access Live.
There has been yet no official announcement about all this from the NBC show's management. But they wanted to bring in Mario Lopez and hence decided to do away with Natalie Morales. She and Robert Silverstein will be out and Mario Lopez and Maureen Fitzpatrick would be in respectively.
The show has been struggling now and Maureen was brought in to fix it. Mario is a giant cheese ball who will replace Natalie but her juniors were not informed about this major switch over. That explains Natalie's memo to her subordinates about her exit.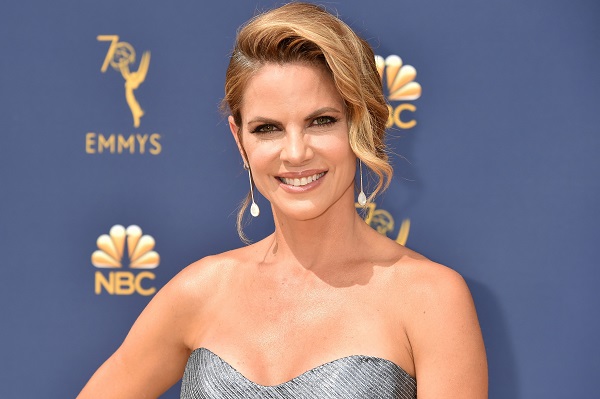 An insider said:
"NBC are trying to keep Natalie's firing secret as they plan on announcing it just before the summer, but everyone knows,"
The source continued:
"Mario has done a secret deal to be the new face of the show and this has pushed beloved Natalie out.

'Everyone is p***ed as he is a giant cheese ball who is allergic to hard work. He's not the face of the show we want. "
People prefer Billy Bush who left the show in 2016 to Mario and think it is a mistake to get Mario.
Also read Billy Bush Emailed Nancy O'Dell With Apology for 2005 Leaked Recording with Donald Trump!!
Short Bio on Natalie Morales
Bold and beautiful Natalie Morales is an American well-known journalist. She is best known as the hosts of Today Show for the NBC networks. She has appeared on programs like Dateline NBC and NBC Nightly News. More Bio…
Source: Daily Mail