Nate Schmidt is engaged to his girlfriend Allie Reinke …during a walk in the woods!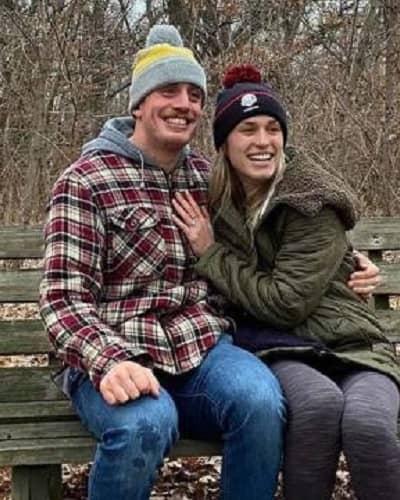 It was supposed to be a walk in the woods. But this fitness routine turned into a joyous occasion for former Capitals defenseman Nate Schmidt and his girlfriend, Allie Reinke. Nate proposed to Allie during this walk and Allie, of course, said yes!
Nate Schmidt and Allie Reinke-the engagement
The former Capitals defenseman, Nate Schmidt was in a great mood during his Thursday walk in the woods with his girlfriend, Allie Reinke. On 18 December 2020, Nate during this health routine went down on one knee as he proposed to Allie. And Allie accepted the wedding proposal from him.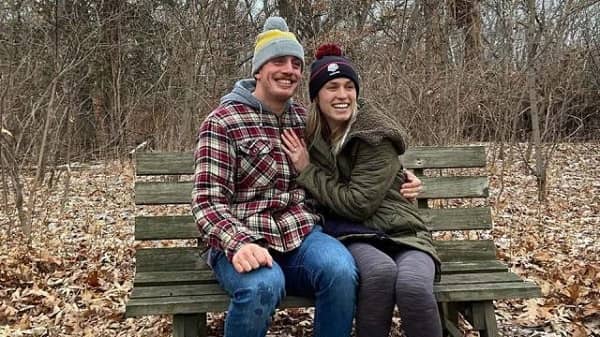 Nate took to his Instagram to post the happy news for his 49.5k fans. He wrote:
"What a day. The girl of my dreams said yes!!"
For the photo, Nate put a photo of the two sitting on a wooden bench in the woods. They were in their winterwear complete with woollen caps. In the snap, Allie was close to Nate and had kept her left hand on his chest showing off her new engagement ring in the process.
More details of the announcement and their relationship
There was also another photo of the two hugging each other and were smiling. Allie also posted on her Instagram in which she wrote:
"If 2020 taught me anything, it's that even the most random of days can become your absolute favorite,"
Nate and Allie know each other for many years. They met at the University of Minnesota when they were studying there. Both were good at sports. Nate was part of the college men's hockey team while Allie was a midfielder on the women's soccer team of the university.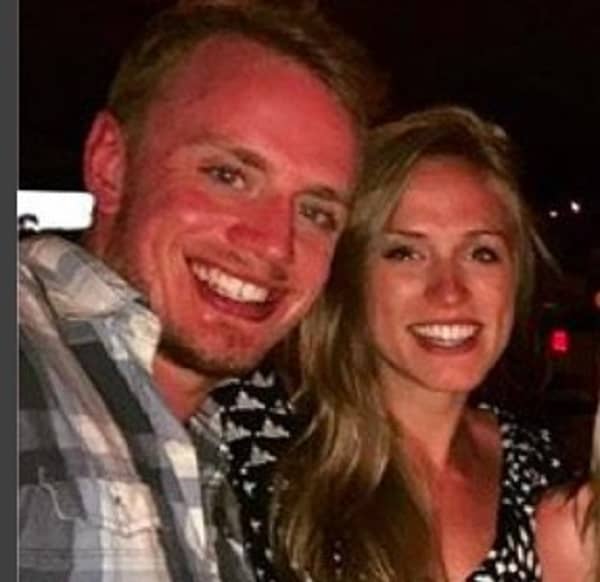 Allie graduated from the University of Minnesota-Twin Cities in 2016 and has a bachelor's degree in graphic designing. Now, she is a freelance graphic designer and is a talented person. Her Instagram has a lot of her design uploads.
On the other hand, Nate started with Washington Capitals in 2013 after his University days. He was with Vegas Golden Knights. He has now got traded to the Vancouver Canucks. His former teammates from Capitals, Braden Holtby and Jay Beagle, are also with him in Vancouver Canucks.
Nate and his early life and age
Nate is 29 years old now being born on 16 July 1991 in St. Cloud in Minnesota in the USA. The ice hockey player grew up in the same place as his birthplace and he has got two siblings. His parents are Tom and JoAnn Schmidt.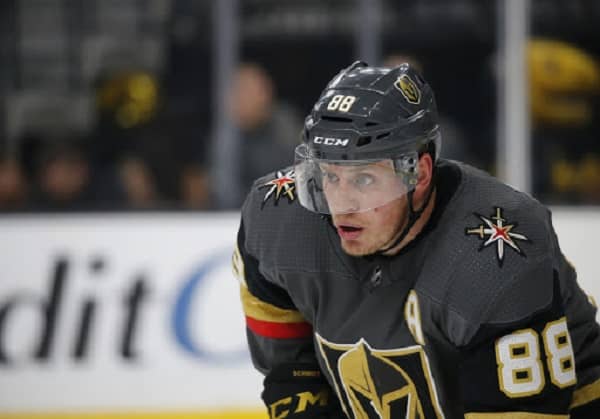 He was good at sports and used to also play baseball and football well. But later on, he decided to stick to hockey as a sport for his professional career. In 2006, he started to play for the Minnesota State High School League [MSHSL]. And in 2009, he was with the United States Hockey League or USHL and played for Fargo Force team and also the University of Minnesota. In 2012, he played for Hershey Bears of the American Hockey League before switching to National Hockey League in the year 2013.
Also, read Stan Walker, Australian Idol winner is engaged to his girlfriend Lou Tyson!