Natti Natasha Welcomed Her First Baby Girl With Fiancé Raphy Pina In Miami!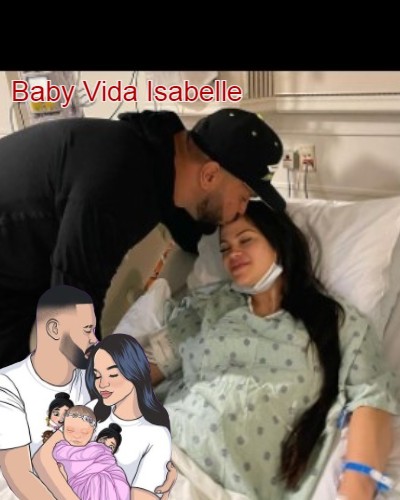 Natti Natasha and her fiancé Raphy Pina welcomed their first baby girl. 
They announced they are expecting a baby in February. 
She has always opened up about her struggles with fertility issues. 
---
Natti Natasha and Raphy Pina finally welcomed a baby girl after struggling with fertility for a long time. The couple is extremely happy after welcoming their daughter, Vida Isabelle. They announced the news on Saturday through their Instagram account. They struggled with fertility before they got pregnant with their daughter. Here is all you need to know about their baby and their pregnancy journey.
Natti and Raphy welcomed a baby girl
The 34-year-old singer and  42-year-old music maven fiance are now parents to an adorable baby girl. The singer gave birth gave natural birth to her daughter at 9 a.m. on Saturday (May 22) at South Miami Hospital. Their daughter Vida weighs 6.8 pounds and is 20 inches long at the time of her birth. The overjoyed parents shared the news through their Instagram. They released an official statement saying:
"The baby girl is in perfect health and the parents are very happy and grateful for the long-awaited arrival of their firstborn and all the affection they have received during the process,"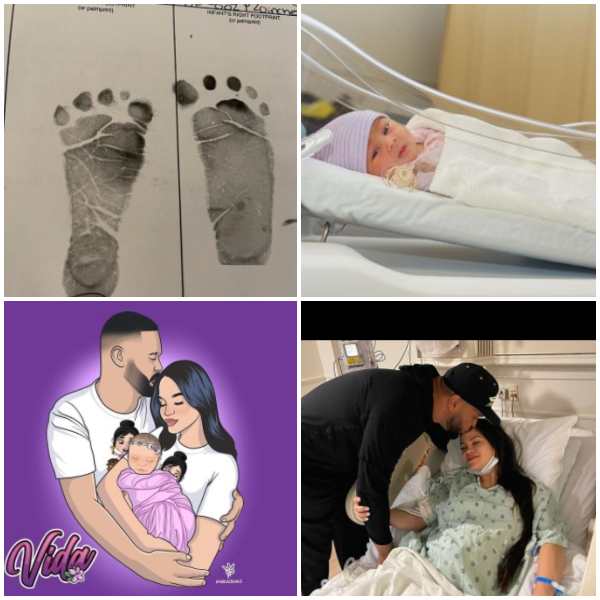 Meanwhile,  Raphy shared an adorable snap of his daughter's footprints on the birth certificate. And the proud mother of the baby girl shared an adorable picture of a delightful drawing of the new family of three. Moroever, the new father excitingly shared a photo of him and his love in the hospital before the birth saying:
"I am so happy, I am more full of LIFE than ever. Today God will give us one more blessing. Today God will perform another miracle of LIFE. TODAY God will do the same to celebrate the arrival of a Queen."
He further continued saying he loves Natalia and that is the last picture of their daughter inside her belly. The singer flaunted her belly and announced her pregnancy on stage at Premio Lo Nuestro 2021.
Fertility struggle of Natti Natasha
The singer announced her pregnancy in February as she opened up about her struggles with fertility. At the time, she was five months pregnant when she openly talked about the fertility struggles of the couple. She said when they decided to have a baby, she said she needed to do in vitro fertilization to get pregnant. That was because she had removed a cyst in her womb in the past. She also has her fallopian tube removed. Natti described the process saying: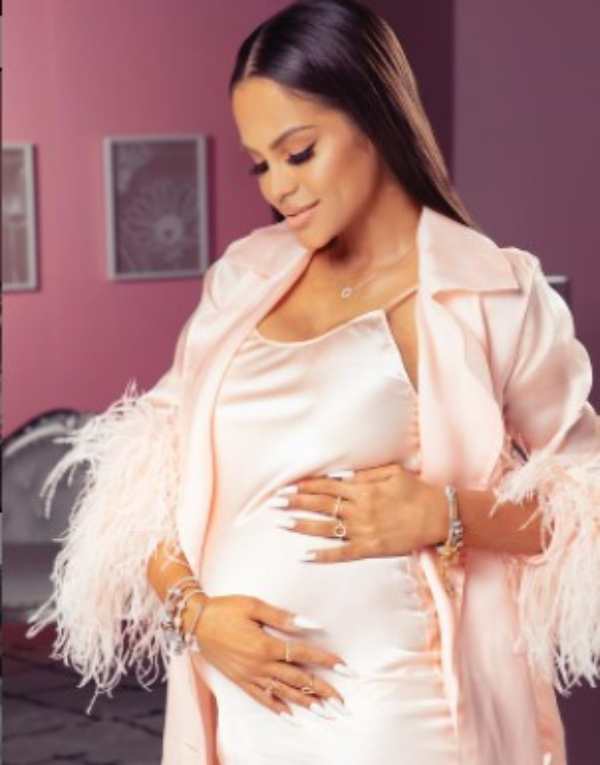 "The hormones drive you crazy; you don't know whether to laugh, cry. But I didn't care. I was happy because I was doing it," 
At the time, the doctor told her if the IVF was not working for her she could not have children. This devasted her and she said she went to the depression not wanting to see anyone. Later on, they got a call from the doctor saying she was pregnant. They were super happy with the news as they were going to have a baby.
More About Natti Natasha
Natti Natasha is a Dominican singer, songwriter. She released her debut album, 'All About Me' in June 2012 through Orfanato Music Group. Natasha released her debut album 'All About Me' in 2012. Additionally, currently, she is signed to Pina Records. Some of her popular singles are 'Otra Cosa', 'Criminal', 'Amantes de Una Noche', 'Tonta', 'Sin Pijama', 'No me acuerdo', and 'Justicia' among others. See more bio…