Naya Rivera and David Spade Dating?? Or Is it just a prank for April Fool?!…Look at the hilarious Reaction to the News by Naya on their relation!!!
Naya Rivera an American actress and singer, who gained popularity for playing Santana Lopez on Fox's musical comedy-drama television series Glee is recently rumored to be dating David Spade…and her reaction to the news is hilarious and worth watching! Let's Explore the fun together.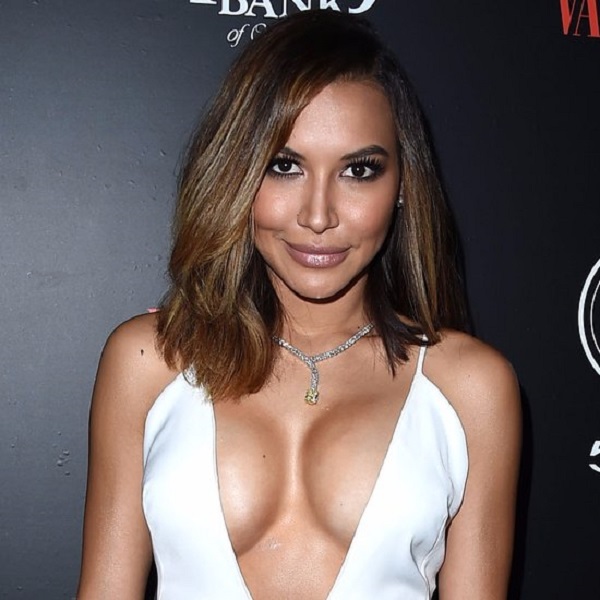 Naya and David Dating?
Right around April 1st, everyone is suspicious of any breaking news that may come across their timeline or Google search, and rightfully so.
Companies and magazines love to pull April Fools' jokes with fake news, and so when word started spreading that Big Sean's ex-girlfriend Naya Rivera and comedian/actor David Spade were dating, a lot of people were calling bull sh*t.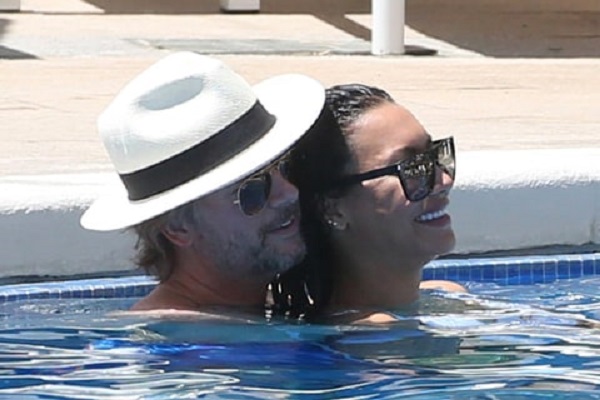 Well, it turns out it wasn't a joke and the two celebrities are together. Reports reveal that 32-year-old Rivera and 54-year-old Spade were both sighted in Hawaii, although separately when they decided to meet up for a little poolside rendezvous.
They have been photographed swimming and hugging up on each other in the water and getting cozy. A witness spoke to Entertainment Tonight about the odd couple, saying:
"The pair went for a short swim, hugged and had lots of body contact in the pool. They kept to one side of the pool where there was the most covering from prying eyes. Outside of the pool, they sat on lounge chairs and talked animatedly. They spent about an hour poolside together…They were very happy, They looked pretty comfortable together."
After the poolside fun, the two were seen eating together at Duke's restaurant in Waikiki.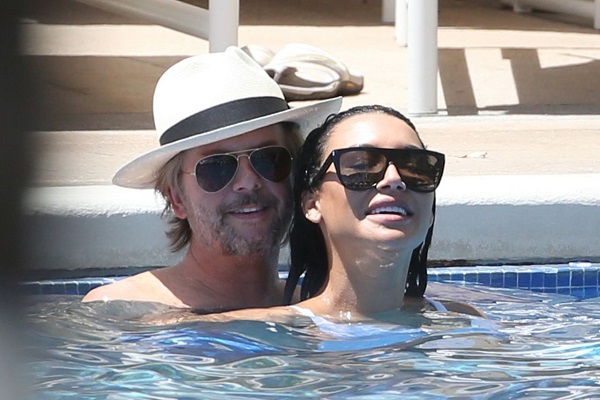 David Spade has been known to charm some beautiful women in his life. The list includes Heather Locklear, Lara Flynn Boyle, Pamela Anderson, Nicollette Sheridan, and most recently Charlotte McKinney.
The fact that the two worked together on the Crackle comedy film Mad Families, and suddenly the report of the two hitting it off starts to make sense.
You may like to read Jessica Burciaga's relationships, love affairs, breakups, boyfriends, and everything you need to know
Naya Rivera Responds to the News
Naya Rivera slyly acknowledged her new romance with comedian David Spade on April Fool's Day and their budding relationship is no joke.
.@NayaRivera's ig story pic.twitter.com/nlhepO1XrD

— Naya Rivera Team (@NayaRivera_Team) April 1, 2017
The "Glee" star, 32, responded to the relationship rumors by posting a coy Instagram story on Saturday, jokingly telling fans,
"Holy s— guys. The Easter bunny and the f—–g tooth fairy are for sure dating. I just saw them."
A source said:
"They started seeing each other a couple weeks ago, It's casual. They're having fun."
Spade was with fellow funnymen Adam Sandler and Rob Schneider, who joined the pair at the pool.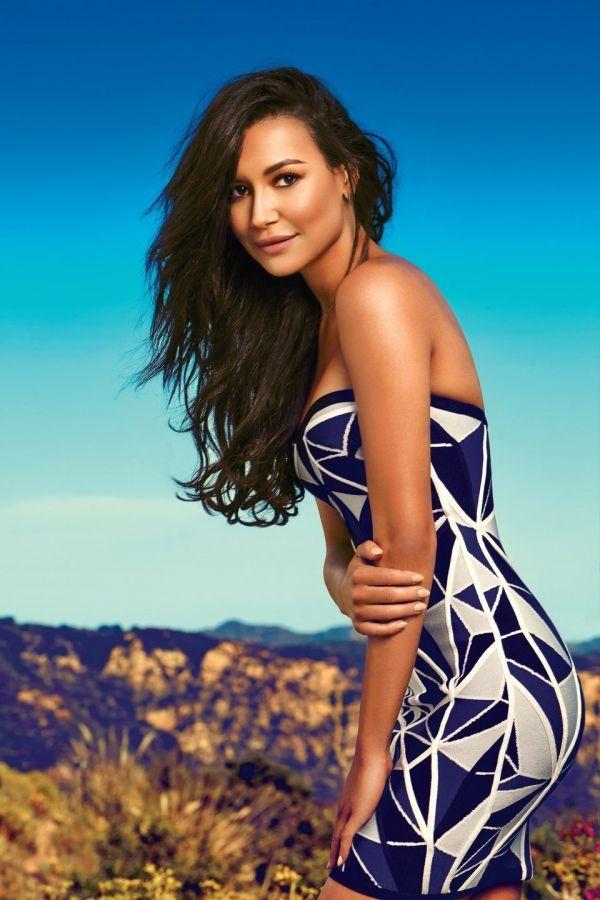 This isn't the first time the two have been seen out and together. On March 22, Rivera and Spade had food in Los Angeles with Spade's former "SNL" co-star Jon Lovitz.
The latter had set the rumor mill abuzz with his unlikely romance last year when he announced an "engagement" to "90210" star Jessica Lowndes, only to reveal several days later it was all just an April Fool's Day prank.
Rivera had in November a divorce from her husband of two years, Ryan Dorsey, with whom she has a one-year-old son, Josey.
Also read Wedding bells will be ringing for Kid rock and Audrey Berry as they are now engaged, Going to have a marriage affair soon
Short Bio on Naya Rivera:
Naya Rivera is an American actress and singer, known for playing Santana Lopez on Fox's musical comedy-drama television series Glee. She also played the role of Hillary Winston on The Royal Family at the age of 4, for which she received a Young Artist Award nomination. Her first solo single "Sorry", featuring American rapper Big Sean, was released on September 17, 2013. More bio…