NBA Player Jimmy Butler: Is he Dating Shay Mitchell? All his Hints and His relation with Teammate Derrick Rose!!!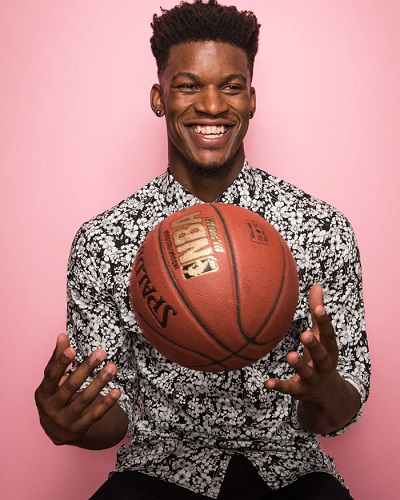 Jimmy Butler is an American professional basketball player who plays for the Chicago Bulls of the National Basketball Association (NBA). He has been in many rumors and has been linked to many famous celebrities which have kept him in headlines along with his performance on the court!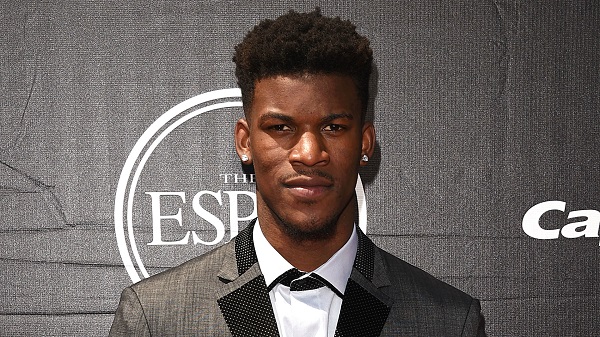 Jimmy Relationship Status
Jimmy currently appeared to be single. He has a secretive personal life. Butler's personal life is not as successful as his professional career. Although he was abandoned by his parents early on in life, he holds no grudges and still maintains a relationship with them. He is a good friend of the famous American actor and producer Mark Wahlberg.
Currently, he has been linked in a relationship with the beautiful Canadian actress Shay Mitchell. No news came out about their separation to date and it seems like they are still together. There is no information about his dating history. Jimmy Butler has had no other relationships until now.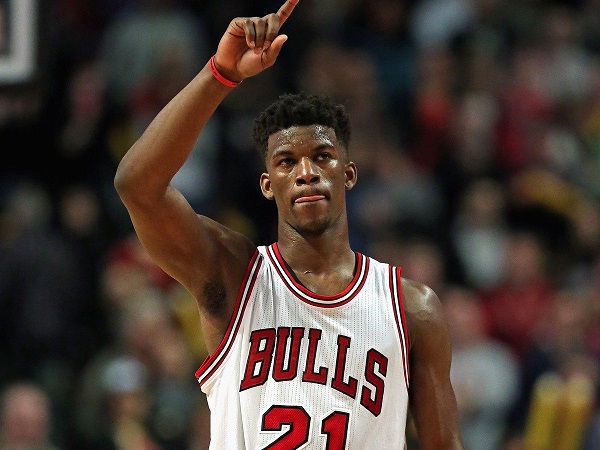 Jimmy Relation with Shay Mitchell
Jimmy Butler reportedly seems to be spending more time in Hollywood than he does hanging out with his Chicago Bulls teammates, and he may be structuring his dating life accordingly. TMZ had spotted Butler hanging out with actress Shay Mitchell in L.A. often and sources told the gossip site that the two are dating.
Mitchell is best known for playing Emily in the hit TV series "Pretty Little Liars," and she appeared to be making an effort to keep her distance from Butler when the cameras zoomed on her.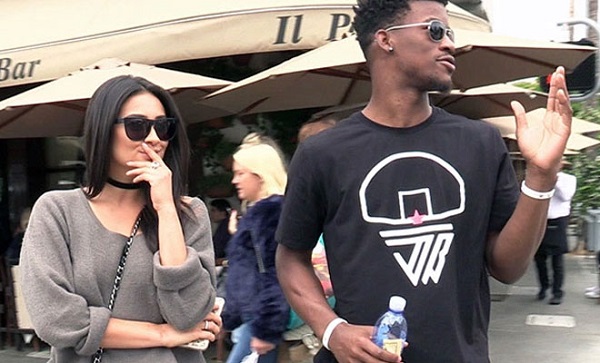 According to TMZ,
"Butler and Mitchell had lunch together at Il Pastaio in Beverly Hills on Saturday — and TMZ Sports has a video of the two smiling and laughing together after the meal.
TMZ further said:
"Sources extremely close to the couple tell us it wasn't just a one-off lunch thing — the two are dating … but it's pretty fresh, so they're keeping things on the DL. Later that night, Butler was out at dinner without Shay — and was playing it coy when we asked about the relationship … but you can tell."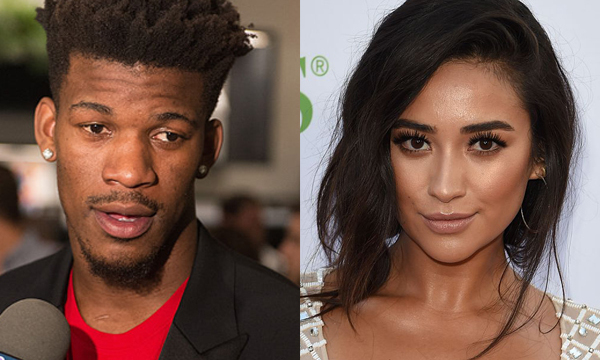 You may like to read Celebrities React to President Donald Trump's 'Covfefe' Tweet: James Corden, Jimmy Kimmel, Colton Haynes and More!
Butler Drops A Hint?
On Jimmy Kimmel's show, Butler accidentally dropped a hint that things are heating up between him and Mitchell.
Butler was trying a very long shot across Hollywood Boulevard, trying to win $1 million for the studio audience. When Kimmel warned Jimmy about the audience's likely response if he misses the shot, that's when Jimmy Butler dropped the hint.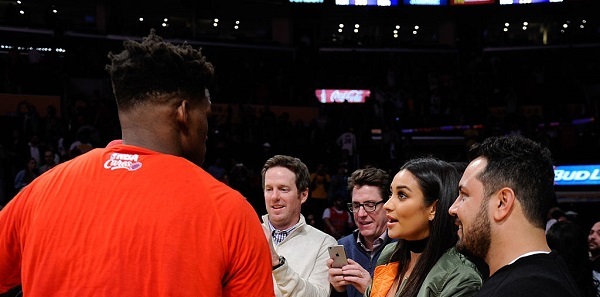 Kimmel joked and said that the audience would follow Butler to his hotel room and destroy it if he misses. Jimmy's response?
"I'm not in a hotel."
The next question, of course, was:
So where are you staying, Jimmy?.
It will be interesting to see where this relationship heads to once the Bulls start playing next season. Then again, there have been rumors circulating that the Lakers are interested in Butler's services and want to trade their second overall draft pick. Maybe Jimmy follows his heart and accepts the trade to Los Angeles. Because honestly, when do long-distance relationships ever work out?
Jimmy Relation with Teammate Derrick Rose
Jimmy also addressed reports of tension with teammate Derrick Rose and told Rolling Stone he doesn't believe there are any problems between the Bulls' two stars.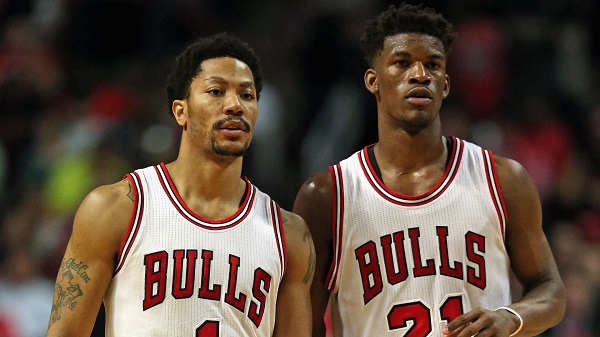 Butler didn't read the report on his tension with Derrick, he said, but he disputed it.
"I don't think we have any issues, I think we're fine. I think we're two basketball players that want to win games. That's where I'll leave it at. I think we just wanna win, bring a championship the city, to the organization. I think that's our job. And I think we're gonna do whatever it takes to make that happen. I have a lot of respect for the guy."

"I never read the reports so I couldn't tell you what they said. To tell you the truth, if you read it, something's going to piss you off, so I really don't. There's a lot of people that think I'm a terrible basketball player, so it's just gonna piss me off. And if it's people who think I'm good, I'll be happy. I'm just not gonna read it at all and stay content in my own mind."\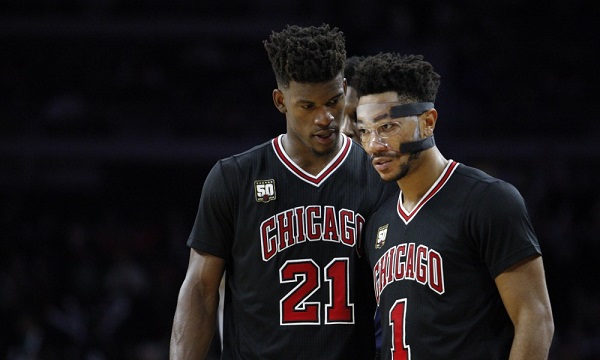 Also read Jimmy Kimmel: host of Oscars again, this year Oscar's goof-up and his personal life news: Read on for it here!
Short Bio on Jimmy Butler:
Jimmy Butler is a famous American basketball player who plays as a Shooting guard and Small forward for the Chicago Bulls of the National Basketball Association (NBA). Before fame, he played college basketball at Tyler Junior College and Marquette University. He was named the NBA Most Improved Player of 2015. – See more bio at…