NBA Player Monta Ellis married with 2 children: Sued for Harassment!! About the Case as well as his Career, Love life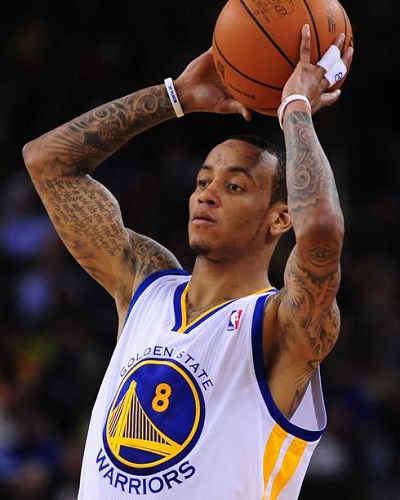 Monta Ellis is an American professional basketball player for the Indiana Pacers of the National Basketball Association (NBA).
He has been a great player as well as a husband.
He married Juanika Amos Ellis in 2010 and is leading a happy life.
---
Let's know more about his marital status.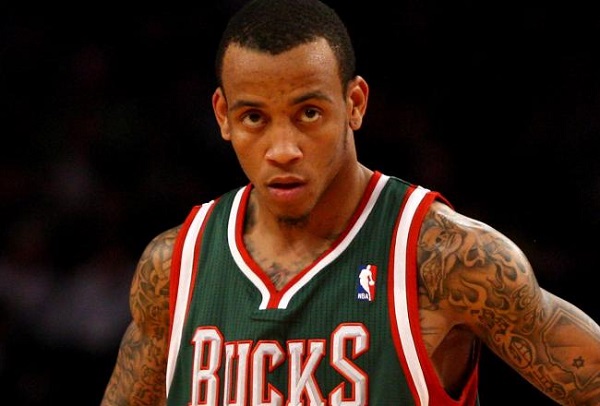 Monta Ellis Relationship status
Monta is a married man since 2010. He is married to the beautiful Juanika Amos Ellis who is a Memphis police officer. There is an age gap between them. Juanika is 6 years older than him but age is just a number in love right?
He met his wife, Juanika Amos Ellis, in her hometown, Memphis, Tennessee. That was in 2006, merely four years later they got married. The ceremony was celebrated at the Mississippi Boulevard Christian Church. The couple had two kids, a son, and a daughter.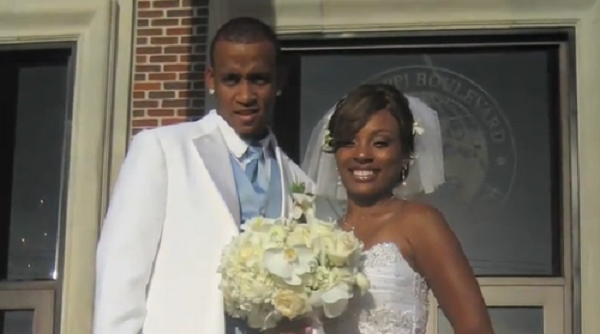 Monta was drafted 40th by the Golden State Warriors and ended up being one of those players that explode with talent after learning the ropes.
He was named most improved player in 2007 and by 2008 had earned a $ 66 million contract with the Warriors, making him their highest-paid player. Juanika and Monta were living the dream, and they had two children following Monta's big deal.
Career
Ellis was selected by the Golden State Warriors in the second round of the 2005 NBA draft with the 40th overall pick.
On January 24, 2007, Ellis got his first career game-winning shot which gave the Warriors a 110–109 victory over the New Jersey Nets.
On January 31, he was chosen to play in the T-Mobile Rookie Challenge during the NBA's All-Star weekend.
On February 24, Ellis made a career-high 13 assists against the Los Angeles Clippers. On April 26, he was selected as NBA's Most Improved Player due to his score of 16.5 points per game.
On January 24, 2008, Ellis had a score of 39 points against the New Jersey Nets. Ellis averaged 20.2 points per game and had a career-high average of 53.1% from the field.
On July 25, 2008, Ellis got a deserving six-year, $ 67 million contract extension with the Warriors, making him the highest-paid player on the team.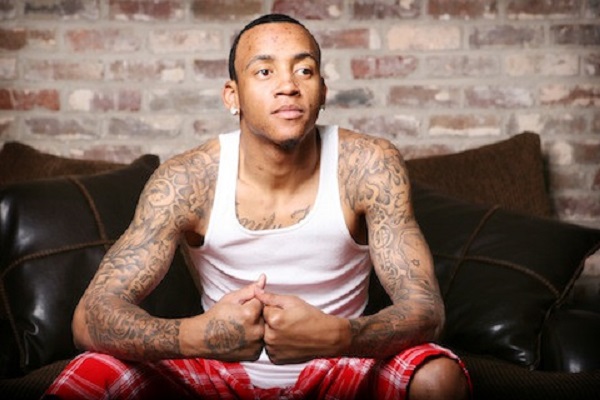 On August 26, 2008, Ellis tore a ligament in his left ankle. He underwent successful surgery on August 27 to repair it. Ellis had his best year scoring-wise during the 2009–10 NBA season.
He had his career-high average of 25.5 points per game while adding 4.0 rebounds and 5.3 assists. He repeatedly won the game. On July 23, 2013, Ellis signed with the Dallas Mavericks.
On June 24, after the 2014–15 season, Ellis decided to end his contract with the Mavericks and became a free agent. Later, On July 14, 2015, Ellis took a four-year, $44 million contract with the Indiana Pacers.
You may like to read Jordyn Woods: Is she dating NBA star Karl-Anthony Towns?
Monta Ellis: I'm a Warrior
Monta talks about warrior–
"I've realized that people are going to talk,"
Ellis said,
"With freedom of speech, they can say what they want to say, but I won't let it get to me and I'm not feeding into it. …

I've been saying since training camp, 'I'm a Warrior.' What else do you want me to do? They keep on printing (I might be traded), but I don't pay attention to it."

"I don't know what the meeting is about,"
Ellis said.
"Like I said, I play for the Warriors. Whatever they're meeting about, they're meeting about. There's a possibility that we're trying to move somebody in when you all think it's about trying to move somebody out."
Harassment Suit Against Monta Ellis
A former employee of the Golden State Warriors Erika Ross Smith had filed a sexual harassment lawsuit in Alameda County (Calif.) Superior Court against the team and star guard Monta Ellis.
The woman claims that, from November 2010 through January 2011, Ellis sent unwanted texts that included propositions for sexual encounters and a lewd photos.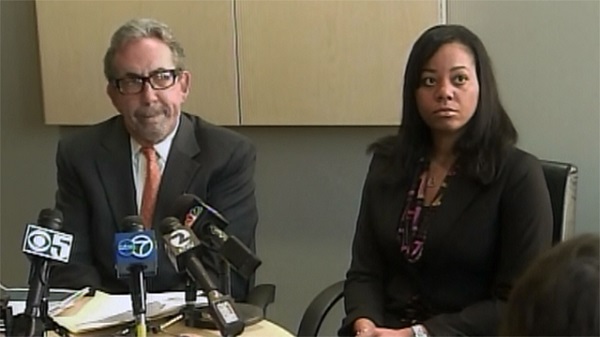 According to a report in the San Francisco Chronicle, the former employee—director of community relations Erika Ross Smith—claimed that Ellis' wife complained to Warriors officials about the texts and that Smith was terminated in order to prevent a lawsuit. The Warriors front office, though, has termed the relationship "consensual" and implied that the Smith lawsuit is a money-grab.
Erika Ross Smith's attorney, Burt Boltuch, said his client's job description abruptly changed and she was subsequently removed from a variety of events involving Ellis and other players after Monta Ellis' wife Juanika Amos Ellis learned of the texts in January and complained to the team executives.
In addition, Monta Ellis' wife Juanika Amos Ellis called Erika Ross Smith on January 7, 2011, and said,
"I know about the secret phone"
and always believed Smith initiated the texts with the player.
Warriors chief operating officer Rick Welts said in a statement released by the team:
"The Golden State Warriors take seriously any allegations of harassment. Let me make this extremely clear: The Warriors strive every day to provide a comfortable and professional work environment for all of our employees."

"When our new owners arrived in November 2010, we set a path for the organization to be the best in the NBA and an organization we are proud of. We are committed to achieving that goal and we work daily to ensure it happens."

"When we were made aware of a consensual relationship between Mr. Ellis and the Plaintiff, we did what an organization should do. We told both to stop–promptly, directly and fairly. The Warriors have never taken any action against the Plaintiff for any inappropriate reason, and we deny the allegations she is making."

"We live in a litigious society in which lawsuits too frequently are driven by money and not the pursuit of justice. We will vigorously defend the reputation of the Warriors organization in the courts. We don't plan to make any further comment about the details of the case."
Also read American Singer-songwriter Toni Braxton denies any relationship anytime with NBA star Dennis Rodman!
Short Bio of Monta Ellis
Monta Ellis is a well-known American professional basketball player who has been playing basketball since high school. He is best known as a Jersey number 11 player from Indiana Pacers. – See more at…