NBA Player Shaquille O'Neal on Jimmy Fallon Show defeating Jimmy in Lip Sync Battle with help of PitBull!! Shaquille O'Neal Kisses and Spanks Jimmy Fallon in Hilarious Lip Sync Battle!!!
Shaquille O'Neal known for his career in Basketball Field appeared on the Jimmy Fallon Show.
Recently which had many fun events the highlight of the show was when O'Neal challenged Jimmy to 'Lip Sync battle' but their battle came with a surprise!
---
The perfect Surprise we can get and that turned out to be Mr. Worldwide PitBull!!!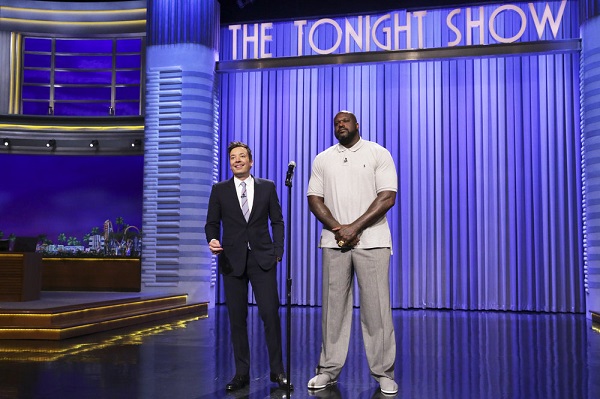 Basketball legend Shaquille O'Neal kissed and spanked Jimmy Fallon during a hilarious Lip Sync Battle on The Tonight Show Monday, April 3
The Lip Sync Battle
The basketball player Shaquille kissed and spanked Jimmy Fallon during a hilarious Lip Sync Battle.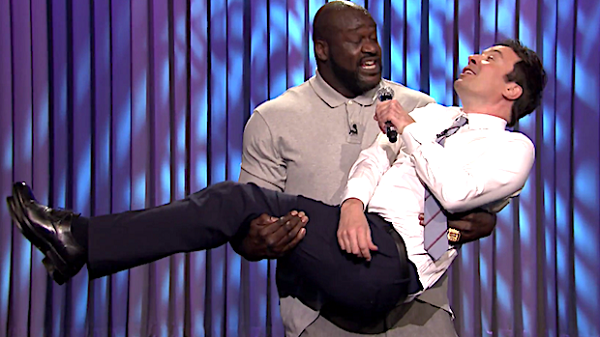 The battle began with Fallon performing "Jump Around" by House of Pain. Fallon said he chose the song since both performers have Irish last names.
Fallon got audience members out of their seats in appreciation, but the biggest surprise came next when O'Neal brought out the artist Pitbull to help him lip-sync the song "My Prerogative" by Bobby Brown.
You may like to read Christina Aguilera and Jimmy Fallon Busk in NYC Subway in disguise!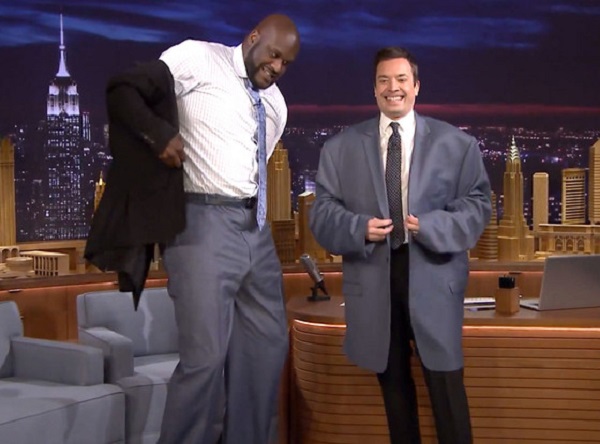 The retired NBA player, 45, showed his competitive spirit as he went head-to-head with the Saturday Night Live alum, who is broadcasting this week from Orlando.
At the end of the performance, Fallon shouts,
"That's not fair, that's not fair! I've got to up my game."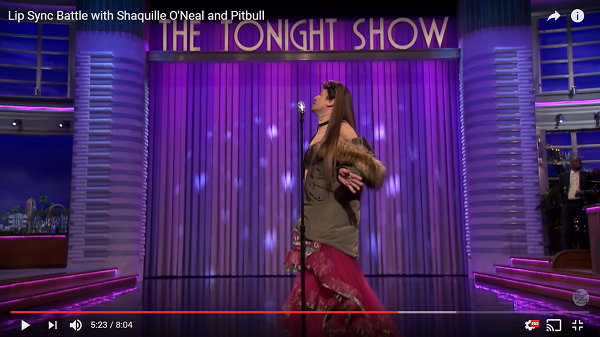 So, he went behind a folding screen and got into costume as both Ariana Grande and John Legend, to sing their cover for the new Disney film "Beauty and the Beast."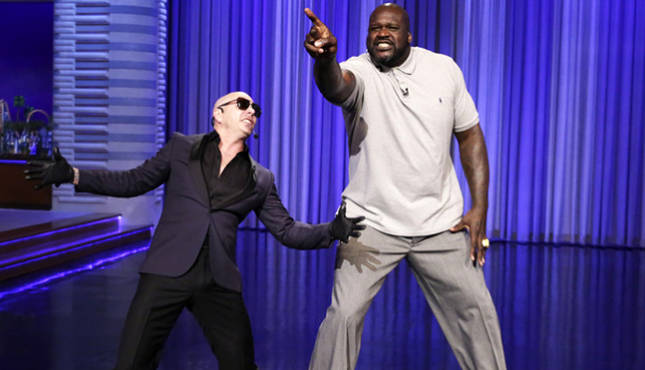 Fallon wore a long wig and a coat with a fur hood. Then, when it was time for Legend's verse, Fallon turned around and sported a velvety jacket and man's wig.
New Thing on the Show
In O'Neal's final performance, however, he did a duet with his opponent- a thing that hadn't been done on "The Tonight Show" before.
An unsuspecting Fallon complained about not knowing a potential song, but O'Neal made him begin the performance. It's Elton John's "Don't Go Breaking My Heart."
Also read Arnold Schwarzenegger enjoys a bike ride in Santa Monica with girlfriend Heather Milligan!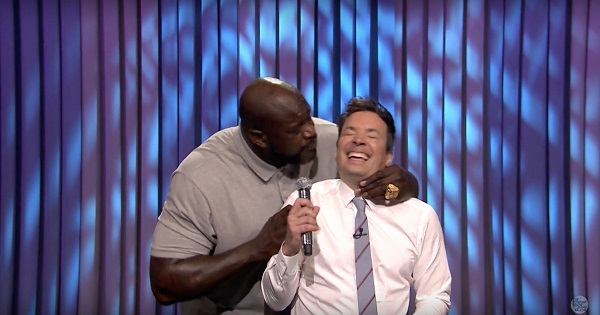 During the duet, O'Neal plants a kiss on Fallon's cheek moreover slaps the host behind and even cradled him in his arms.
Click here to check the full video.
Short Bio on Shaquille O'Neal
Shaquille O'Neal is a retired American professional basketball player and former rapper who is currently an analyst on the television program Inside the NBA. Listed at 7 ft 1 in (2.16 m) tall and weighing 325 pounds (147 kg), he was one of the heaviest players ever to play in the NBA. O'Neal played for six teams throughout his 19-year NBA career. More bio…