NBA star player Pau Gasol and Catherine McDonell married a second time in Spain! Look at the stunning pictures!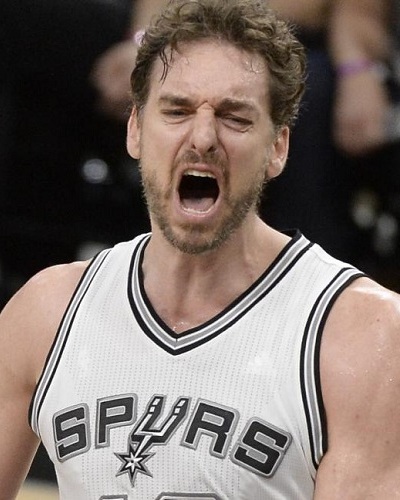 It looks like one wedding was not enough for this adorable couple! NBA player Pau Gasol and his wife Catherine McDonell married a second time in Spain. The two love each other immensely and wanted to remarry in a short span of a few weeks.
Pau Gasol and Catherine McDonell and their second wedding
Pau Gasol married his sweetheart Catherine McDonell on 7 July 2019 in San Francisco. But he wanted a second and more intimate marriage. And for this, he chose the stunning Ampurdan area in the Northeastern region of Spain. The couple shared the pictures of this second wedding with the same partner on their social media for their fans.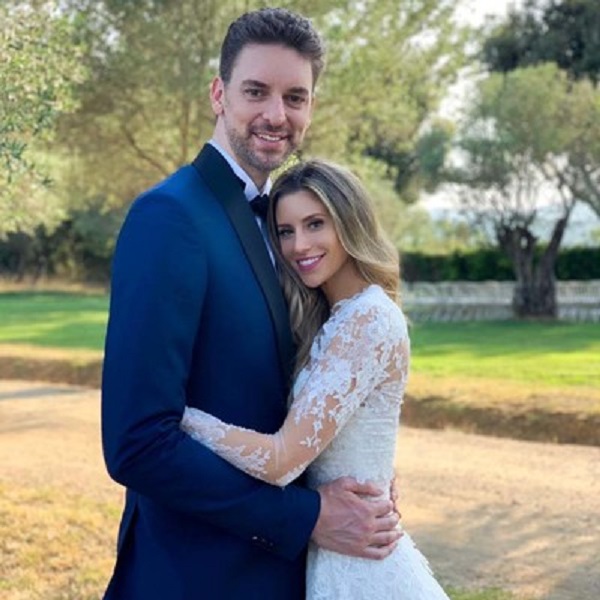 Pau Gasol and Catherine McDonell – The romantic pictures on social media
The NBA star and his new wife Catherine McDonell were all smiles and blushing in the romantic pictures of their second wedding that they uploaded on their social media platforms. It was an unforgettable time and experience for the two.
Pau put up a sweet picture of the two on his Instagram and captioned it:
"Our dream goes on!"
He continued:
"Yesterday we celebrated our wedding in my country and I just can say I´m the luckiest guy in the world! Thanks, family and friends for being the best company on our trip. I love you Cath."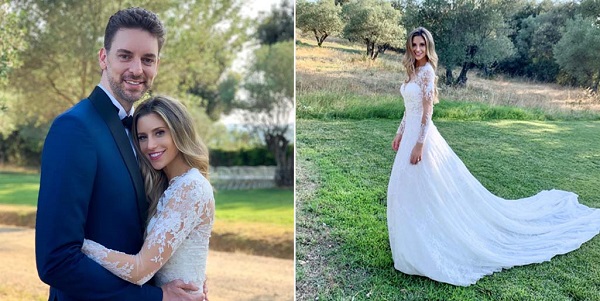 Catherine also put up the same photo on her social media but captioned it differently. She wrote:
"Take 2! I´m so lucky to have been able to celebrate our wedding with family and friends in beautiful Girona, I love you, Pau."
In the picture, Catherine is wearing a beautiful white-colored lace dress which was designed by Spanish brand Pronovias. On the other hand, Pau looked dapper in a dark blue ensemble by the famed designer Hugo Boss. They looked gorgeous together.
Pau Gasol and Catherine McDonell – their relationship timeline
Pau and Catherine began dating in 20 6. They made it official the same year on their social media. Pau had uploaded pictures of the two on a romantic getaway in Mexico. Later he revealed on his social media that he has found love. The couple posed on a white sand beach when Pau introduced Catherine to his fans calling her his girlfriend.
Click to know more about Monaco's Charlotte Casiraghi and her second wedding ceremony with same husband Dimitri Rassam in France!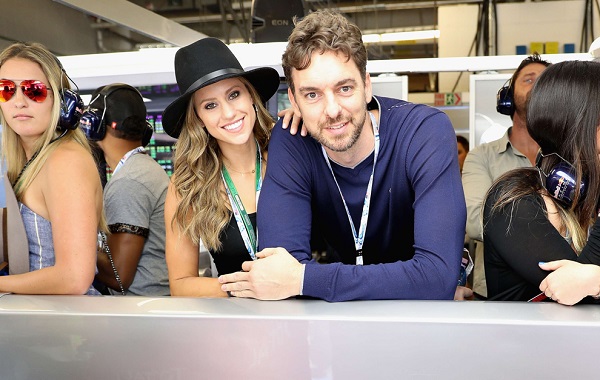 Pau went down on one knee and proposed to her in 2018. And now in 2019 come the two marriages. His family and friends might have been surprised and stunned by it, no doubt.
About Catherine McDonell
Catherine is a beautiful blonde lady. She is also smart and intelligent. She has done a degree in Business and Communications from Big South University. Catherine was a bright student and graduated magna cum laude.
Click to read more about Are Evelyn Melendez and singer Jordan Knight divorced? Know about her marriage, husband, and children
Source: US Hola