Neapolitan legendary pizza house L'Antica Pizzeria da Michele opens on 9 May 2019 in Hollywood!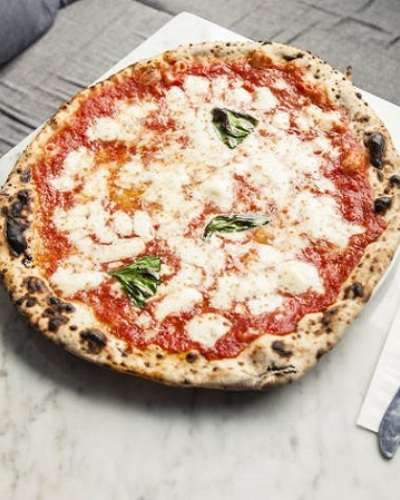 Naples in Italy has a legendary pizza outlet called L'Antica Pizzeria da Michele.
And now, it is set to start a new shop in the next week in Hollywood.
---
The launch of legendary L'Antica Pizzeria da Michele
Next week on 9 May 2019, the iconic pizzeria, from Italy, L'Antica Pizzeria da Michele, will open its door in Hollywood. And, this well-known Naples-based pizza house has more than just Italian appetizers for its guests.
Next Thursday, it will churn out the traditional Neapolitan pies for the people. But it will also wow people with a huge and spacious patio, stunning interior, and a great ambiance.
Additionally, in late May, there will be an additional coastal Italian menu.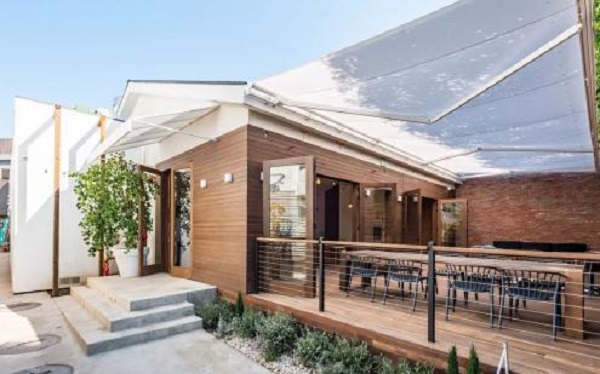 The Hollywood address of Antica Pizzeria
The new shop is situated in Hollywood to cater to the rich and elite people there. The spot is in McCadden to the north of Sunset. It is one block to the east of Highland and hidden behind a tall crop of trees.
The address is the former Cafe des Artistes area. People are eagerly waiting for the launch and it will be a welcome addition to the other several cafes and bars in the neighborhood.
The Pizzas at Antica Pizzeria, Hollywood
There will be different types of pizzas served at the Antica Pizzeria. These will include a Margherita pizza topped with tomato, fior di latte cheese, pecorino, and basil.
The special cooks would cook them in a minute. Besides the routine, there will be the traditional marinara pie which is vegan with tomato sauce, oregano, and garlic.
Additionally, there will be a deep-fried pizza, and a pizza Bianca as well. A three to four-person team a glass-encased room beside the patio will make the various pizzas.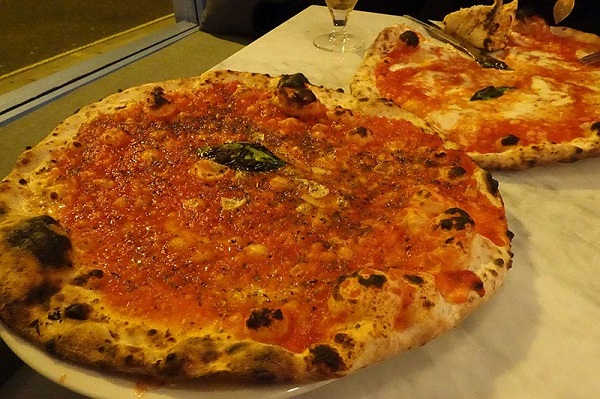 The interior decor of the pizzeria shop
The owner of this shop is Francesco Zimone and he has done most of the restaurant's modern touches by hand. Furthermore, he hired Amalfi-born Antonio Giordano the make the Mediterranean menu.
Antonio Giordano is a famous chef. He was executive chef at Terroni downtown and has managed Gjusta Bakery. Later, he returned to Italy in the year 2017. There he opened his own restaurant which he called Mercato Banco e Cucina and it is situated in Salerno.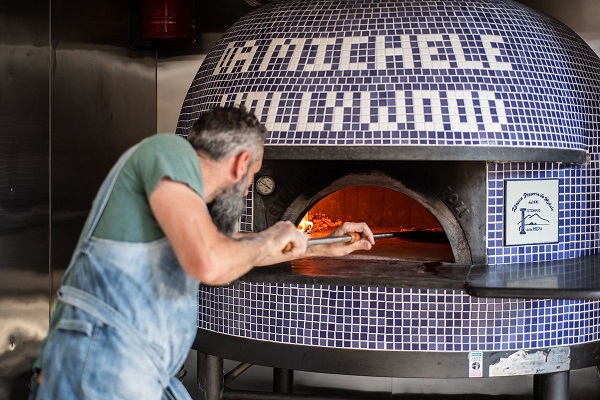 Antica has not yet procured the liquor license for a full bar. But until the time that they receive it, they will continue to serve beer and Southern Italian wines from smaller vineyards.
This pizzeria opens every day from 5 pm to midnight. People can make reservations on the Open Table. The complete shop address is:
L'Antica Pizzeria da Michele,
1534 N. McCadden Place, Hollywood, CA.
Also, read Behati Prinsloo and her voice coach husband Adam Levine list their hot Beverly Hills property for $ 47.5 million!
The 2017 legal row of the pizzeria
It serves the best pizzas in the world. It started in 1870 in Naples and has branches in Tokyo, Rome, and London.
In early 2017, it had started a branch in Stoke Newington but due to some violations by the person owning the franchise, the pizzeria company terminated its contract with it in September 2017 and opened a new branch in Baker Street.
But the Stoke Newington franchise owner continued to use its trademark and hence there was a bitter legal row between the two.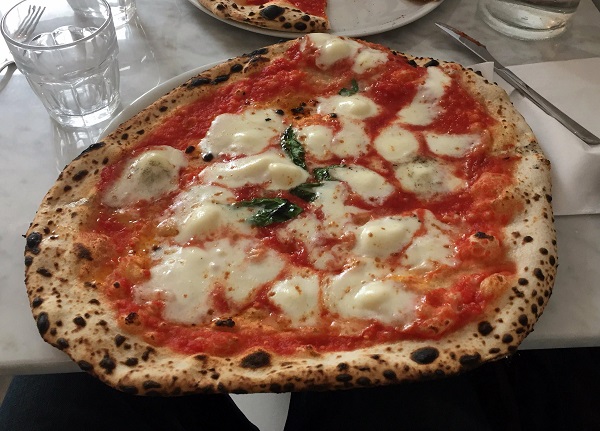 Source: LA Eater, standard UK