Netflix's movie The Dirt is released to rave reviews! The health problem of anklyosing spondylitis of Mick Mars is highlighted!
Mick Mars is the guitarist of the notoriously famous metal band Mötley Crüe. He has talked about his health problems in the band's autobiography on which the new Netflix movie The Dirt is based.
The new movie of Netflix called The Dirt
Netflix has released a new movie called The Dirt which is a biopic of the metal band Mötley Crüe. The movie is an adaptation of the band's autobiography called The Dirt: Confessions of the World's Most Notorious Rock Band. The movie is of 1 hour and 48 minutes duration and released on 22 March 2019.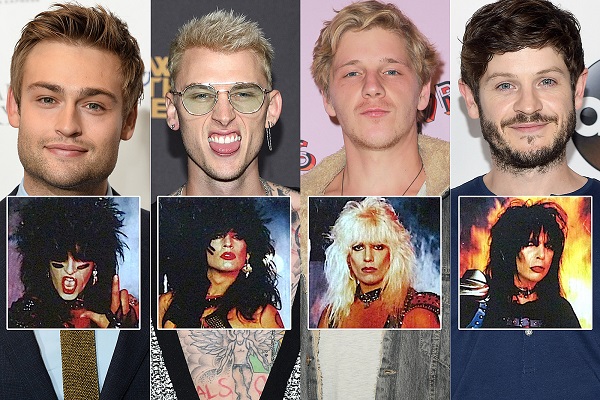 The cast includes the likes of Machine Gun Kelly, Pete Davidson, Douglas Booth, and others. Rich Wilkes has screenplayed it and Jeff Tremaine has directed it.
The Dirt-Good ratings and rave reviews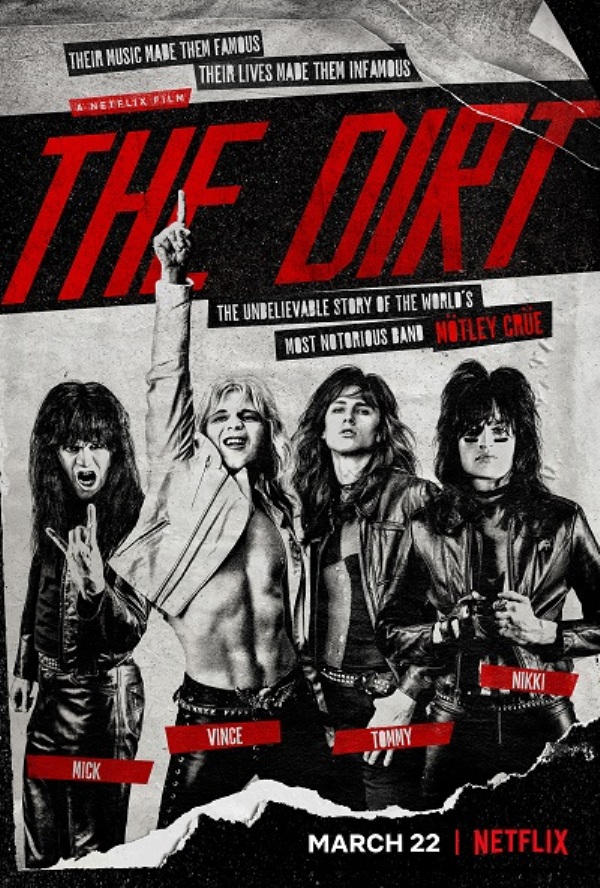 The movie has gathered rave reviews. Variety writes:
"We're just watching four fresh-faced actors in hair-metal wigs act out some of the greatest hits of rock debauchery as if they were exhibits in a rock n roll museum."
Screenrant said:
"NETFLIX'S THE DIRT HAS ALL THE SENSATIONALIST SEX, DRUGS AND ROCK 'N' ROLL OF MÖTLEY CRÜE, BUT LITTLE HEART DESPITE ITS ATTEMPTS TO HUMANIZE THE BAND."
RogerEbert.com opines:
"You could listen to Dr. Feelgood two full times during the run time of The Dirt and learn just about as much about the band as you do in this R-rated Wikipedia article of a movie. And you'd have way more fun."
The health problems of Mick Mars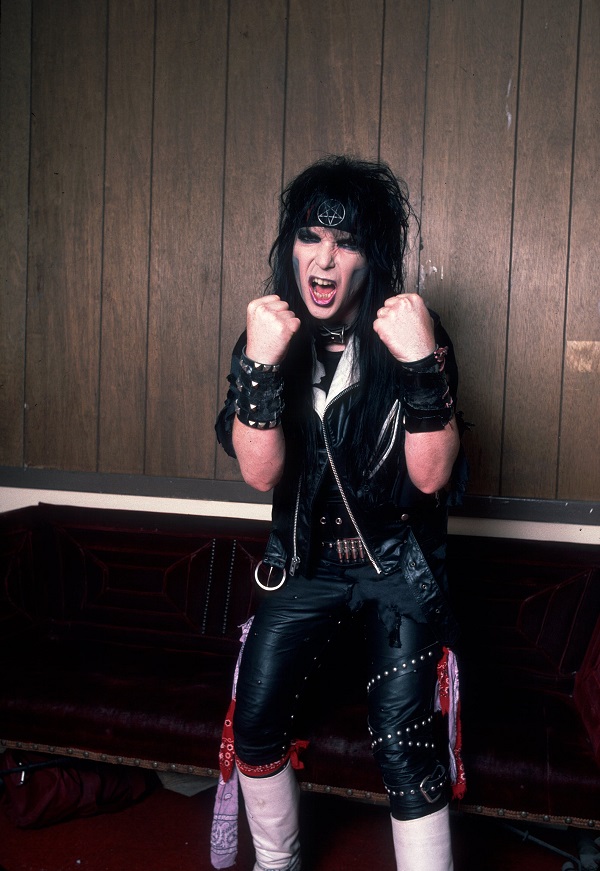 The movie also touches on the health issues of Mick Mars. Mars is, struggling with the debilitating and disabling disease Ankylosing Spondylitis since his age 17. It is a chronic form of arthritis which mainly affects the spine and pelvis area. There is chronic pain and it worsens with time. Sooner or later, disabilities also come in. There is no cure for it but only measures to decrease the disease process. He is battling this problem for the last 40 years and is more open to discussing it now. He says:
"My hips started hurting so bad every time I turned my body that it felt like someone was igniting fireworks in my bones. I didn't have enough money to see a doctor, so I just kept hoping that I could do what I usually do: will it away, through the power of my mind. But it kept getting worse.

Then, one afternoon while doing my laundry, I started having trouble breathing. At first, it felt like someone had plunged a knife into my back. But as the weeks passed, the pain kept moving around my back. Next, my stomach started burning, and I worried that my whole body was about to fall apart. I thought that there was a hole in my stomach, and acids were leaking out and destroying my bones and organs. I'd grab hold of doorknobs, anchor my legs into the ground, and pull with my hands to stretch my back and ease the pressure out."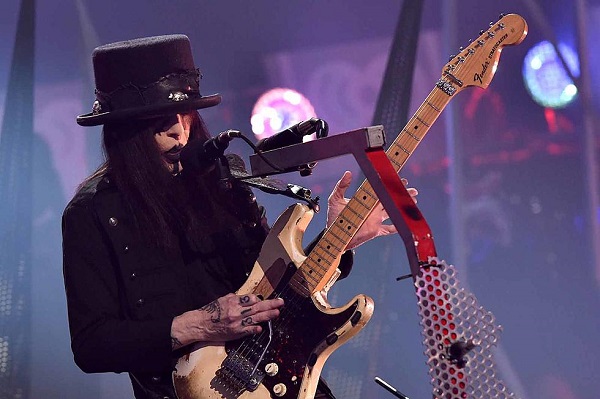 Environment and genetic factors interplay in its causation. Mick has developed scoliosis secondary to the disease. He has a hunched back appearance and lost 3 inches in height. But despite all odds, he has not lost the zest of his life and continues to hold it high.
Short Bio on Mick Mars
Mick Mars is an American guitarist and musician who is best known as lead guitarist for the heavy metal band Mötley Crüe from 1981 to 2015. Furthermore, he has co-written the songs for the band like CRASHDIET. More Bio…
Source: Wikipedia, pop sugar