'Never Have I Ever' star Poorna Jagannathan steamy audition with Ryan Gosling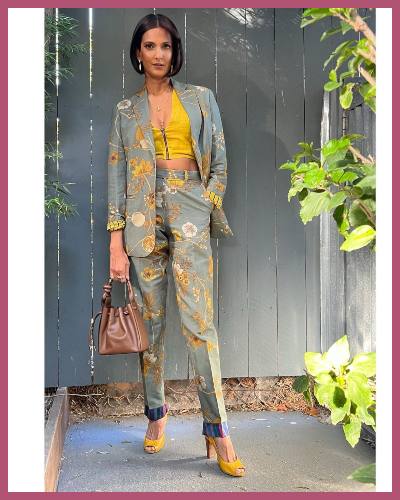 Poorna Jagannathan is a versatile American actress and producer
She is presently starring in the third season of "Never Have I Ever," which aired on Netflix
The actress is portraying a mother role, Nalina, who is the scene-stealer of the show
During the Season 3 promotion, the actress shared an amusing experience about auditioning with Ryan Gosling
---
On August 3, 2022, the third season of "Never Have I Ever" was released on Netflix.
The main focus of the show is Devi Vishwakumar (Maitreyi Ramakrishnan), a high school student struggling with her father's loss, adolescent social pressures, and the thrill (and embarrassment) of teenage crushes.
The series, created by Mindy Kaling, has been hailed by critics and is regarded as one of the best teen comedies on the platform.
In the show, Ramakrishnan is the main character, although her mother Nalina, played by Poorna Jagannathan, steals the show. Along with Devi, the character Nalina has grown throughout the course of the play.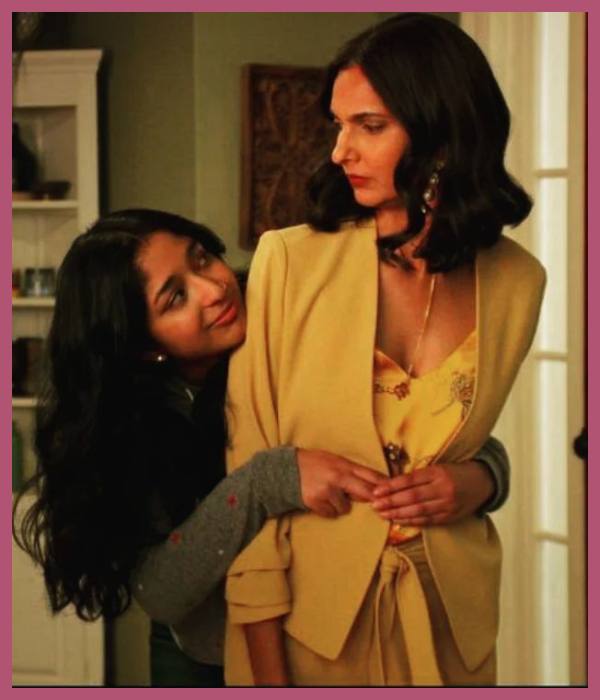 Jagannathan's character balances her dermatologist career with being a single parent to a hormonal adolescent. While also figuring out how to be a more tender and understanding figure in Devi's life.
The 49-years-old actress has acted in a number of motion pictures and television programs, such as "Gypsy," "The Night Of," and "Big Little Lies."
Also read "Ana De Armas Channels Marilyn Monroe for the New Netflix Drama"
The 49-years-old actress has appeared in several films and TV shows, including "Gypsy," "The Night Of," "Big Little Lies," and more. Similarly, she has faced unpleasant auditions and rejection as an actor.
During the Season 3 promotion, the actress shared an amusing experience about auditioning with Ryan Gosling.
Poorna Jagannathan: Awkward

audition she once did with Ryan Gosling
Jagannathan shared with The Hollywood Reporter about an awkward incident she encountered while auditioning with Ryan Gosling for a project.
She began,
"For whatever reason, this was before the Me Too movement, they chose a scene when we're making out and it's a part of an orgy,"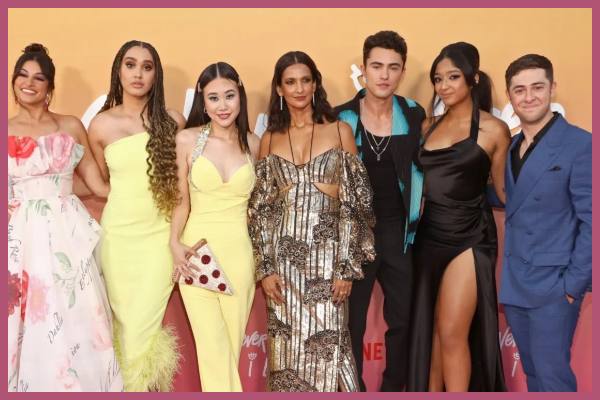 Jagannathan elaborated,
"You know, you have to go through so many levels and I was totally with it, I was totally on it. I had my grip on it (until) he started making out with me and I just melted and started giggling."
The 'Never Have I Ever' singer then laughed and remarked,
"I was not allowed into that cast office for many, many years," 
That would undoubtedly be embarrassing for anyone to witness. We're interested in Gosling's response.
Also read " Meet Angel Flores, star of Netflix's Queen Eye season 6!"
Short bio on Poorna Jagannathan
Poorna Jagannathan is a versatile American actress and producer. She is widely famous for playing the role of Safar Khan in The Night Of, as well as Nalini Vishwakumar in Mindy Kaling's Netflix original series, Never Have I Ever. See more…