New Couples in town! Tyler Cameron spotted leaving Gigi Hadid's Apartment!
The Bachelorette's cast Tyler Cameron was spotted leaving the apartment of model Gigi Hadid in New York City on Tuesday 6th August. It is known that it was their second date in two days.
From sources, it was revealed that the duo and left Frames Bowling Lounge with Hadid's friends at about 10:30 p.m. on Monday, August 5, and headed to a pal's apartment downtown.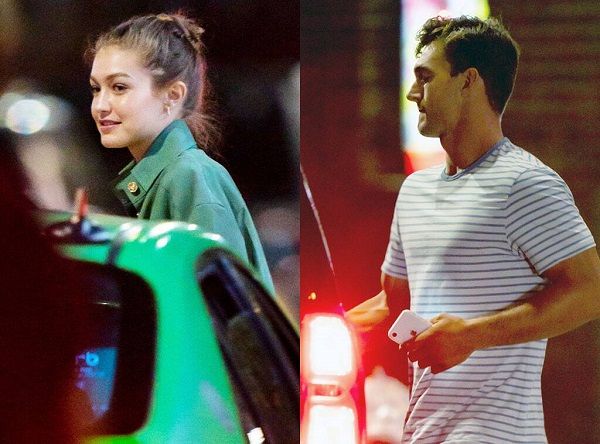 They made a stealthy exit and went to her place from there. After that, he was seen leaving her apartment in "happy face" around 8 a.m. and got into his car. Likewise, he was wearing a light gray T-shirt, navy blue shorts, white sneakers and crossing the street.
It was confirmed by US Weekly that the general contractor went home with Gigi on Sunday, 4th of August as well. It seemed like both of them were having a good time. Similarly, it was Monday when they met up again to hang with friends at the bowling lounge. The insider said,
"Tyler and Gigi were laughing together and she would touch his arm while she was laughing,"
He continued,
"Tyler and Gigi looked flirty the entire night and they were clearly focused on one another."
Also read
Is One Direction's ex-member Zayn Malik clearly obsessed with his girlfriend Gigi Hadid in the cutest way?? Find out the truth yourself !!
Kendall, Kylie Jenner, and Gigi, Bella Hadid at War! Is it really true or just a rumor? Find out!
Tyler Cameron after Hannah Brown on "The Bachelorette"?
One of the Bachelorette Hannah Brown is almost done with her season. The shooting of the show started in March and the show finals aired in late of July.
It was already predicted that this season is going to be a whirlwind. Tyler Cameron was rumored to be up to the final four and hometown dates.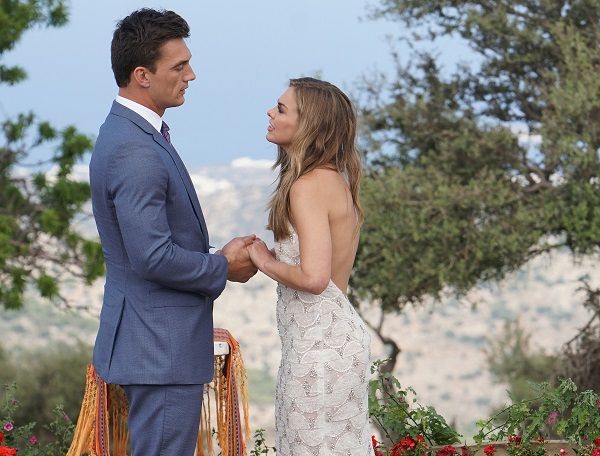 In the show, it seemed like they had a great time together. There can be seen some kind of physical connection between them. It is difficult to predict if they would make until the end of the show or not.
They were seen on a hometown date in his hometown. In the show, the parents of Hannah were impressed by Tyler.
Likewise, he even got the chance to address the consent situation more on that below and he proved yet again how much he respects Hannah and how much their bond is sweet and simple. He even talked about their relationship beyond the show. After Hannah sent him home, he said,
"I'm grateful for my relationship with Hannah. I have zero negative feelings or resentment towards her," 
Tyler Cameron's bio
Tyler Cameron was born on 31st January 1993 in Jupiter, Florida. He is a reality TV star best recognized for his appearance on the fifteenth season of TV reality series The Bachelorette. Likewise, he has done modeling works and has earned representation from Soul Artist Management and Next Models in Miami.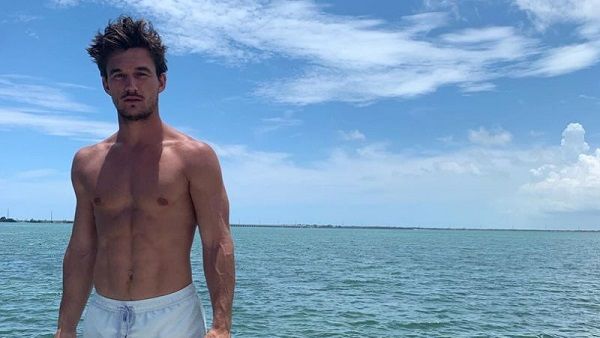 Similarly, he attended Wake Forest and later Atlantic University from where he earned his MBA. After that, he started his career as a custom home builder. After that, he started sharing modeling shots in his Instagram in May of 2018. Likewise, in the year 2019, he made his debut on The Bachelorette. According to his bio on Instagram,
"Tyler was drafted by the Baltimore Ravens but had to leave football because of a bad shoulder injury."
Also read 
Model Nats Getty married the love of his life Gigi Gorgeous! Know about his Youtuber wife
Is Marielle Hadid the half-sister of Gigi Hadid? Know about her married life and children
Short bio on Gigi Hadid
Gigi Hadid is an American fashion model. She became known especially after making her debut in the Top 50 Models ranking at Models.com. See more…
Source: people, marieclaire, usmagazine