Aaron Rodgers Went Out On A Date With Soccer Player Marie Margolius!! Are They Dating?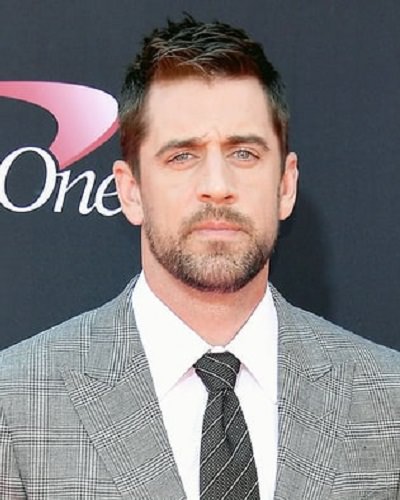 After the split with the longtime girlfriend Olivia Munn, Aaron Rodgers is dating another girl.
Recently, he was spotted with another girl, and she is none other than soccer player Marie Margolius. 
---
Here are more details about the new couple.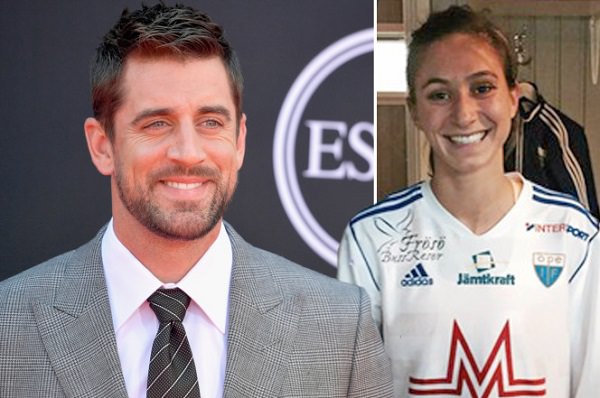 Update: Aaron Rodgers and Marie Margolius have parted their ways after having some differences.
You may also like to read Aaron Rodgers: the groomsman, his troubled love tale and the splitsville! Read on for more on this!
Aaron Rodgers and Marie Margolius were spotted going on a date
The NFL quarterback Aaron Rodgers came out for a date with soccer player Marie Margolius. Paparazzi spotted them together on a date on Sunday, August 13. According to the source, the new couple arrived at The East Pole in NYC's Upper East Side around 10 p.m.
Furthermore, the source revealed to the US Weekly:
"When they walked in, they asked for a quiet, private booth. They sat at an oversized U-shaped booth, but instead of sitting opposite one another, they both sat on the inside close to each other. His arm wasn't around her, but it was stretched out on top of the booth top behind her."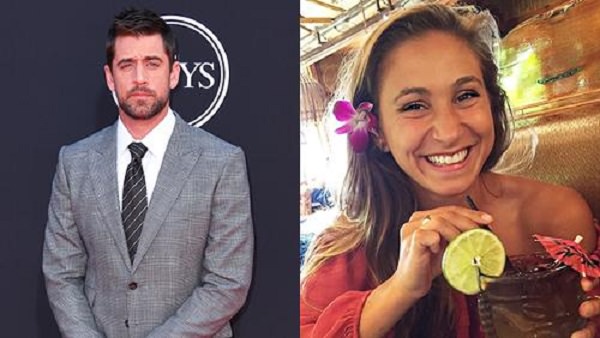 On their dinner date, Aaron enjoyed a bacon cheeseburger and glass of Malbec, while Marie went for monkfish and pinot noir. After the dinner, the duo sipped on espressos and came out together.
Moreover, the source added:
"He wore his hat tilted very low, and Marie did most of the talking to staff. They seemed pretty comfortable with each other."
Split-up of Aaron Rodgers and Olivia Munn
Favorite couple of people quit their relationship after three years of dating. Yes! you heard it right. According to multiple sources, Olivia Munn and Aaron Rodgers call off their relationship after three years. It is quite shocking and sad news for their fans that they are no more together now.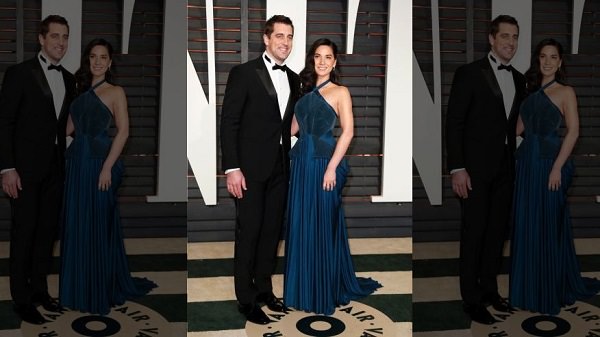 The very spicy love story of Aaron Rodgers and Olivia Munn has come to the end. Rodgers had been estranged from his own family after he started dating Munn.
According to the sources, Rodgers's family didn't like Munn pretty much and also thought she was not with him for good reasons. After he came to know that his family didn't prefer the love of his life, he chooses Munn over the family. Read the full story here…
Also read Danica Patrick Finally Revealed That She Is Dating Aaron Rodgers
More About Olivia Munn
Olivia Munn is an American actress, model, comedian, and television personality. She was credited as Lisa Munn in her early career, but since 2006, she has used the name Olivia Munn. Munn began her professional career in television journalism before becoming an actress. Munn is also a successful fashion model. She has booked campaigns for Nike, Pepsi, Neutrogena, and Hewlett Packard. See more bio…
More About Aaron Rodgers
Aaron Rodgers is an American Football Quarterback who is immensely popular as a player of 'Green Bay Packers' in the National Football League (NFL) since 2005. He is also famous for being a former college player for California with the 'Bert Bell Award' in 2011. See more bio…