Who is the new husband of YouTuber Trisha Paytas? Trisha marries a cardboard cutout of Hollywood star Brad Pitt!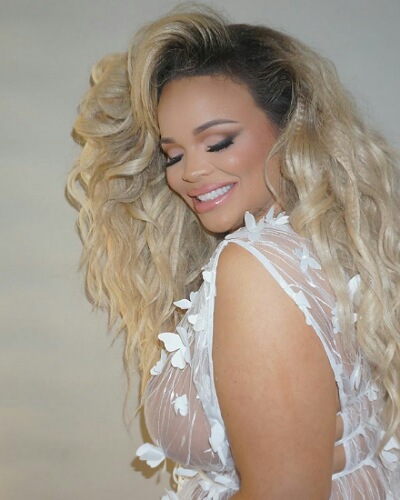 Who is the new husband of YouTuber Trisha Paytas. After one week of teasing about her forthcoming wedding, Trisha ultimately posted a video of her marriage. Who do you think was the bridegroom and now her husband?
Whom does Trisha Paytas marry?
YouTuber Trisha Paytas had been teasing about her upcoming marriage for a week. She then uploaded a video on her YouTube channel. It was about her wedding. She had earlier never announced who the bridegroom in her wedding is. People and her fans were eagerly waiting to know the man in her life. They were surprised on watching the video.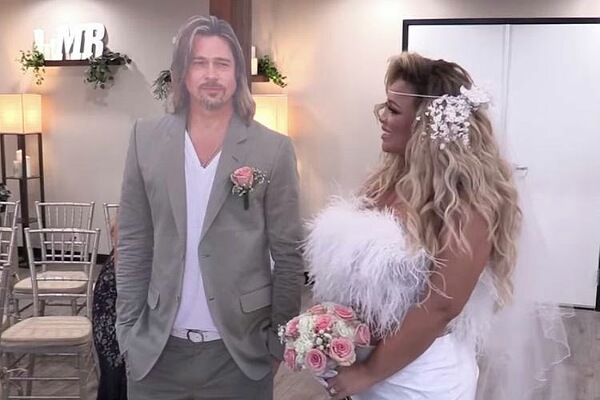 Trisha had uploaded a video of her marrying a cardboard cutout of none other than Hollywood actor, Brad Pitt. The wedding was in Las Vegas. She celebrated her nuptials on stage with the magician Criss Angel.
More about the wedding of Trisha Paytas
Trisha posted the video on her YouTube channel on 5 November 2019. She titled it:
"OFFICIAL WEDDING VIDEO."
In the video, her mother Lenna Paytas is walking her down the aisle. She drops her daughter at the end of the aisle of the conference beside a life-size cardboard cutout of actor Brad Pitt. Trisha then waves at the empty room and states lovingly at Brad Pitt's cutout. The minister standing there then reads the wedding vows of the couple.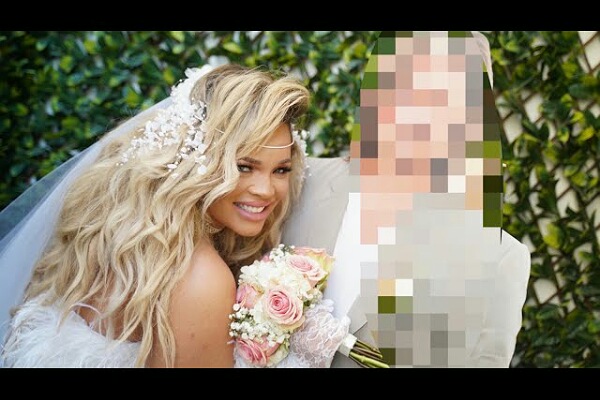 Trisha Paytas and her vows of marriage
The YouTuber said:
"I never thought I would find someone who wouldn't leave me, and who wouldn't talk back to me and judge me for being crazy,"
She added:
"This is real and this means a lot. From the moment I got you in the mail, I knew this would last forever."
She vowed to never burn the cutout. She then lit a candle, kissed the cutout, and left the room to the tune of Marry You of Bruno Mars.
Trisha Paytas and her engagement video
Less than 2 weeks back Trisha announced her engagement on her YouTube video. She then had teased about her soon-to-come wedding with many social media posts and a YouTube video called:
"CALLING MY EX TO TELL HIM I'M GETTING MARRIED!"
She did not reveal the identity of her mystery man and said  the affair would be a low-key one.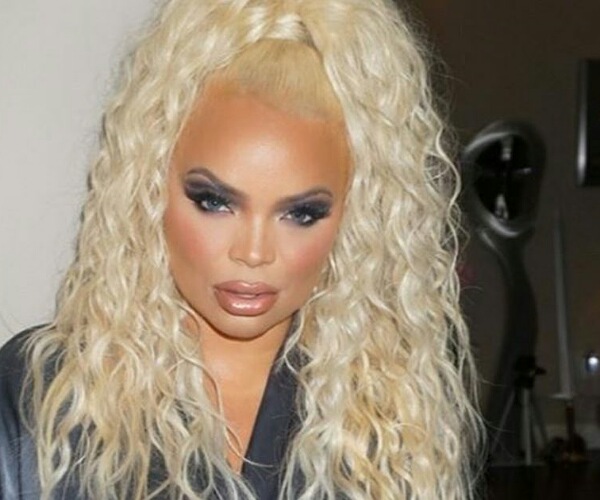 Trisha Paytas and her transgender video
Just 4 weeks back, she had falsely cone out as, a transgender. She put up a video of it on 7 October on her YouTube channel and labeled it:
"I AM TRANSGENDER (FEMALE TO MALE)."
She claimed that she is a gay man and always liked other gay men. She added that she likes glam and voluptuousness and is penis-envious. Additionally, she appeared in CBS show, The Doctors. On the show, she reiterated what she said in her video. She told the host:
"I've dated gay men, and this is what offended people in my video, when I date gay men, a lot of gay men think I'm not man enough because I don't have a penis,"
God! Save the world!!!
Short bio on Trisha Paytas
Trisha Paytas is a singer and actress from America. She is famous for her various videos on her YouTube channel. Currently, she has amassed over 3.4 million subscribers on her YouTube channel.
Moreover, she is also a social media personality with more than 423k followers on Twitter and almost 1.5 million followers on Instagram. As a musician, she has launched seven albums as well as also appeared in dozens of TV shows. More bio… 
Source: Insider