The new scandal of Laura Ingraham! Will Laura Ingraham of Fox News be sacked or forced to leave the channel?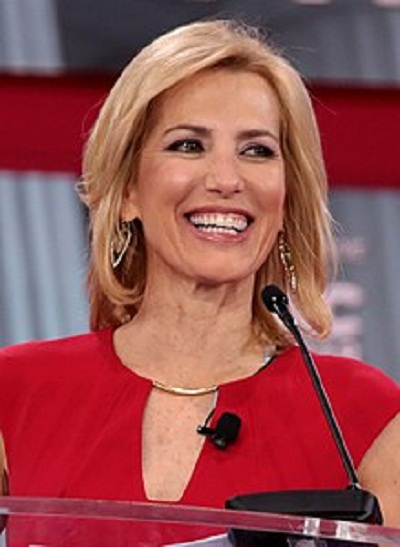 Laura Ingraham is an American talk show host.
Laura Ingraham-The break
Fox News host of The Ingraham Angle, Laura Ingraham is taking a one-week Easter Holidays.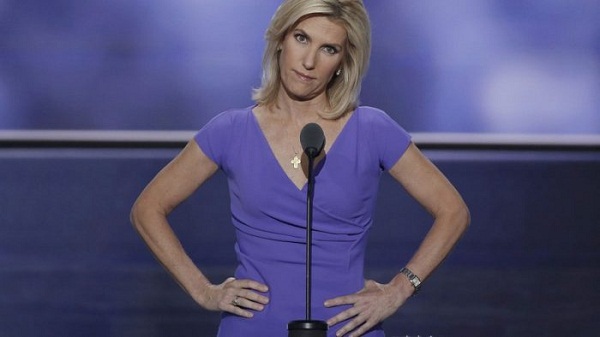 She said this Friday on-air:
"I'll be off next week for Easter break with my kids, But fear not, we've got a great lineup of guest hosts to fill in for me."
Fox News has said that the vacation was pre-planned but people have their own doubts amidst the recent scandal that embroiled Laura.
Laura Ingraham- Taunt, Recent controversy
Laura Ingraham found herself in a soup when she tweeted mocking the Parkland shooting survivor David Hogg's rejection from a few colleges.
David Hogg Rejected By Four Colleges To Which He Applied and whines about it. (Dinged by UCLA with a 4.1 GPA…totally predictable given acceptance rates.) https://t.co/wflA4hWHXY

— Laura Ingraham (@IngrahamAngle) March 28, 2018
This did not go well with the viewers and fans of David Hogg. After the online attack by Laura, David called for advertisers to boycott Laura's nightly show.
Pick a number 1-12 contact the company next to that #

Top Laura Ingraham Advertisers
1. @sleepnumber
2. @ATT
3. Nutrish
4. @Allstate & @esurance
5. @Bayer
6. @RocketMortgage Mortgage
7. @LibertyMutual
8. @Arbys
9. @TripAdvisor
10. @Nestle
11. @hulu
12. @Wayfair

— David Hogg (@davidhogg111) March 29, 2018
The next day Laura apologized for her remarks.
Any student should be proud of a 4.2 GPA —incl. @DavidHogg111. On reflection, in the spirit of Holy Week, I apologize for any upset or hurt my tweet caused him or any of the brave victims of Parkland. For the record, I believe my show was the first to feature David…(1/2)

— Laura Ingraham (@IngrahamAngle) March 29, 2018
… immediately after that horrific shooting and even noted how "poised" he was given the tragedy. As always, he's welcome to return to the show anytime for a productive discussion. WATCH: https://t.co/5wcd00wWpd (2/2)

— Laura Ingraham (@IngrahamAngle) March 29, 2018
But the damage was done. Several companies had already pulled out from her show. The companies which sponsored her show were-Nutrish, Jenny Craig, Office Depot, Expedia, Trip Advisor, Wayfair, StitchFix, Liberty Mutual, Principal, Nestle, Hulu, and Johnson & Johnson.
Some quietly pulled the ads whereas others made it a point to call attention to the controversy and the reason for the pull-out. Wayfair said that her comment was not consistent with their values whereas Tripadvisor stated that the line of decency has been crossed.
Hulu also pitched in and said:
I am cancelling my account. Let Hogg pay your bills.#IstandwithLaura

— betty kendrick (@betty_btek41) March 30, 2018
David's response to Laura's apology
David refused to accept the apology and told NY Times:
"She only apologized after we went after her advertisers. It kind of speaks for itself."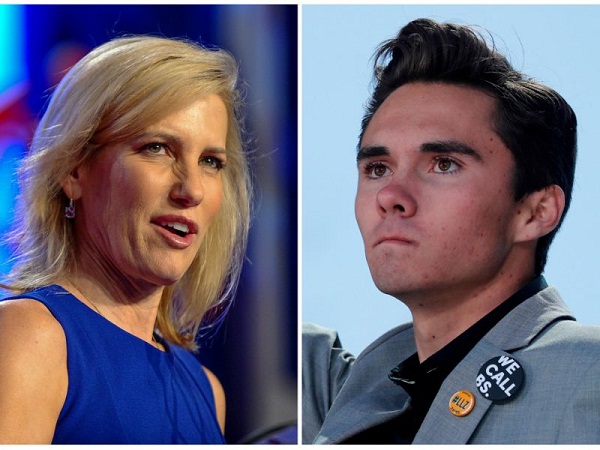 After she announced her vacation, David said:
"Have some healthy reflections this Holy Week."
Have some healthy reflections this Holy Week. https://t.co/bjSLmj3gyH

— David Hogg (@davidhogg111) March 31, 2018
What did Laura's supporters say?
Laura also has her own huge fan following. So there was a boycott of this boycott. Her defenders started #IstandWithLaura campaign against the ad boycotters.
I've always enjoyed @Nestle products, but I won't be using them again. I just remembered Hershey makes even better chocolate. Any company that allows a teenager to dictate their advertising policy probably can't be trusted to make good products. #IStandWithLaura

— George Molé (@FintoFile) March 31, 2018
Also, read Glenn Beck is married twice? Who is his current wife and does he have any children with her?
Examples of similar boycotts
The vacation announcement of Laura reminds one of the sudden vacations taken by former Fox personality Bill O'Reilly in April 2017 when his show was similarly boycotted by advertisers when he was caught in a sexual harassment scandal. However, it was noticed that he was sacked after the incident and during the so-called vacation.
Fox News is not new to such boycotts by its advertisers and sponsors. In November 2017, few advertisers boycotted Fox host Sean Hannity's show was also boycotted when he had defended Alabama Senate candidate Roy Moore, who people accused of pursuing sexual relationships with teens when he was in his 30s. Keurig, maker of coffee pod machines was the foremost to boycott his show.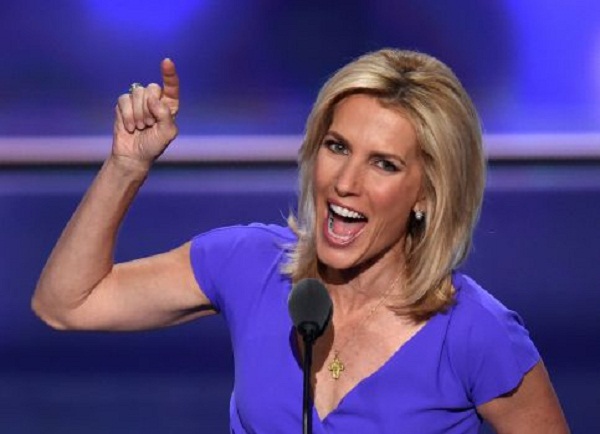 But Sean's fans lashed back at Keurig and the boycott was a failure and Sean's show continued. It was said that though there was a slight decline of advertisers for the show, the advertisers soon returned.
Back in 2011, Glenn Beck of Fox News had also spoken words against President Obama. He had called him racist and hence many advertisers refused to allow him to place their ads on his show.
There was declining viewership and revenue and hence the two parted ways quietly. The channel aired his last show on 30 June 2011 through his contract was up to December 2011.
You may like to read Fox News Anchor Peter Doocy is Married. How is his relationship going on? Does he have any Children?
The status of Laura and her problems
All is yet not well for Laura and her show. People feel that she too could be in for a harsh surprise. The use of social media to put pressure on advertisers is not new and has been successful in the past for ousting of Bill O'Reilly and Glenn Beck.
Update
She continues to host the Fox News show.
Short Bio on Laura Ingraham
Laura Ingraham is an American talk show host, New York Times bestselling author, and conservative political commentator. Additionally, she is famous for the show, The Laura Ingraham Show, and the official guest host on Fox News Channel's The O'Reilly Factor, and contributor on ABC's show This Week. Similarly, Ingraham is also a founder and editor-in-chief of LifeZette. More Bio…