The new website called Poosh of Kourtney Kardashian! What is it exactly?
Kourtney Kardashian had one month back teased about her Poosh mystery project. This project is finally out! What is it exactly?
Kourtney Kardashian and her Poosh project
Around a month back, Kourtney Kardashian had teased about a new project that she is launching. She revealed that its name was Poosh but did not further provide any more details about it. It was supposed to remain a mystery until its launch.
This Tuesday, Kourtney took to her Instagram and uploaded a topless picture of her standing in a chic living room and in her hand she is seen holding an electronic tablet. She is wearing nothing but underwear for this photo shoot.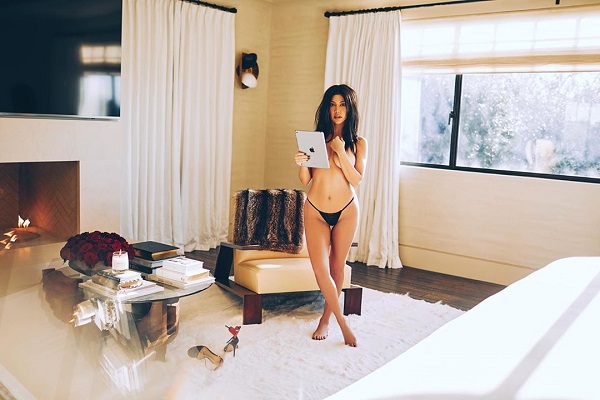 The mother of three captioned this photo:
"We're live. #pooshtheboundaries," 
The new launch is e-commerce and lifestyle website. It sounds similar to the health and wellness venture of Gwyneth Paltrow, 46. She states:
"life isn't black or white, it's not this extreme or that extreme, so why should a healthy lifestyle be so rigid?"

"The 'all or nothing' approach is antiquated. The very essence of healthy living is moderation. Healthy living is a mindset, and Poosh explores how the modern woman is able to achieve just this."

The site further adds:

"We're not about preaching or judging, we're about exploring and conversing. This isn't a monologue, it's a dialogue."
Kourtney Kardashian and her statement on the website of Poosh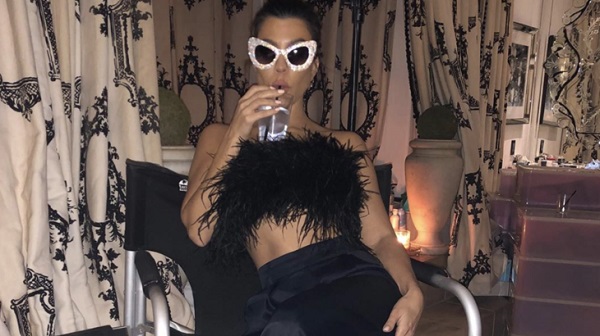 Kourtney has also inserted her words on her website for her new project called Poosh. She writes:
"I decided to launch Poosh because I felt that there was something missing in the healthy lifestyle space. Healthy living gets a bad rap; it's as though if you care about what you put in – or on – your body, then you're not sexy or cool. But this just isn't true, and Poosh is here to prove just that."
The reality TV star adds:
"People are constantly asking me how I do it all, from being a single mom to working full-time to still maintaining a social life. I get endless questions about food, kids, beauty, and fashion, so I decided to create Poosh, a curated experience and a destination for modern living."
What will Poosh offer?
As per the website, Poosh will cover life and style, health and wellness, home, and also entertaining. There are also blog posts and recipes on it. Some blogs have already published on the site. These include "Must-Haves for a Relaxing Night In", "Cool Books for Your Coffee Table", and "How to Look Good Naked,"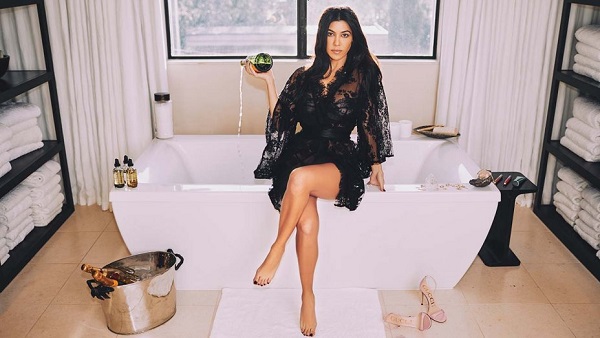 Talking about how the concept developed, Kourtney told Refinery 29:
"My sisters and I used to have our apps, which were partnered with a company, and it was restricting in certain ways. There was a barrier to entry; you had to pay to get it, and I [never wanted] to go that direction when we started. Sarah, one of my best friends since high school, and I had lunch together, and we were going over ideas. She's been working on different blogs and stuff for years, and has her own beauty blog. This was something that I really wanted to build on my own and do the right way — to get my voice across [with] a team that believes in trying new wellness trends and other things, and [who] get my vibe."
Kourtney is the oldest of the Kardashian-Jenner sisters but she is now following their footsteps.
Short Bio on Kourtney Kardashian
Bold and Beautiful Kourtney Kardashian is an American television personality, model, businesswoman, and socialite. She is best known for the reality series 'Keeping up with the Kardashians'. With the success of 'Keeping up with Kardashians' she even appeared in 'Kourtney and Khloe Take Miami' and 'Kourtney and Kim Take New York.' She is also an author who has written 'Kardashian Konfidental'. More Bio…
Source: Fox News, refinery 29