New Year's Eve celebration was delighted by the performance of Lauren Alaina!! Know about her relationships as well!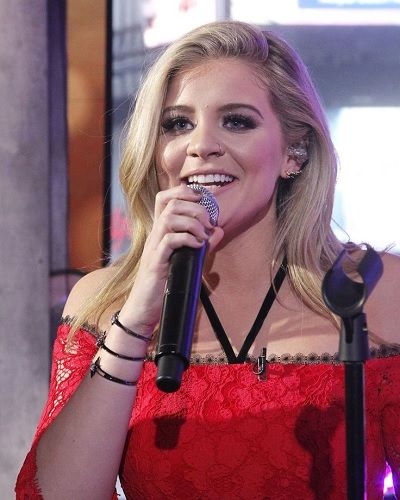 If you were there at the Times Square, you will definitely remember that celebration on New Year's Eve. 2017 couldn't have ended in a better way than that.
Lauren Alaina performed her recent hits including, Road Less Traveled, and What Ifs. And not only her own song she also filled the atmosphere with the song of Katy Perry as well.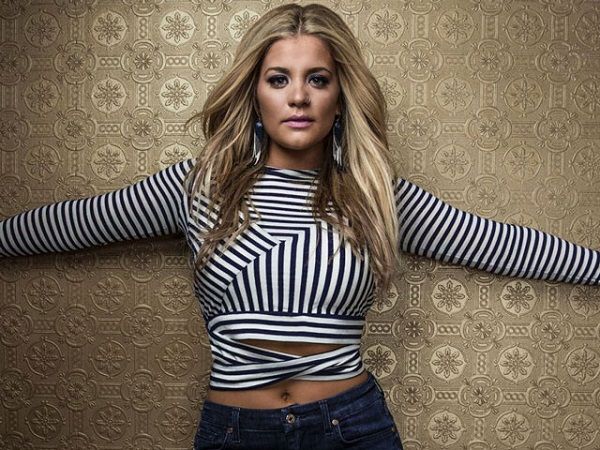 Another topic to discuss is her relationships. Is she really serious regarding her relationship with Alex Hopkins? Is she going to marry him?
Scroll further to find out.
The Celebration
There are lots of functions and events to welcome the new year. However, only some are really noticeable. And how can the celebration that was held at Times Square not be on that list? Take a look and decide it yourself!
The start was traditional as Andy Grammar was the one who sang John Lenon's Imagine. And then it was followed by the hits of Grammar that he performed himself.
The songs that he presented to the viewers include, Honey, I'm Good, Good to Be Alive, Fresh Eyes and Smoke Clears. Also, the eve was excited by the performance of the dance group Kinjaz and the USO Show Troupe who performed A Military Salute.
And not to forget, the delight from Lauren Alaina. Performing her hits in front of the great crowd on such a special day would have been her dream which eventually became reality.
She entertained more than a million number of viewers with the songs including, Road Less Traveled, and What Ifs. In addition, she also presented the cover of Katy Perry's Fireworks which was a bonus to get entertained.
Memorable 2017 for Lauren Alaina
What a great year Lauren had. At the start of 2017, she released her album, Road Less Travelled. And some days later she was also able to perform on Good Morning America.
Furthermore, she also toured with the likes of Martina McBride. She also collaborated with the artists including, Luke Bryan, Rascal Flatt, and Dallas Smith.
Later, her song Road Less Traveled was able to top the Country Airplay chart and What Ifs topped the Hot Country chart. So she became the first woman to top these both chart.
In addition, she also filmed her debut movie Road Less Traveled. Also, she got a nomination for CMA Award.
Looking back her successful year she said,
"I didn't knew that this year would ever come. A couple of years ago.. I pretty much felt like I've lost everything. I had zero money, my parents were going through divorce, I have to move to somewhere that I wasn't as comfortable because nothing has worked, but that was the beest thing that ever happemd to me because I relied so heavily on the music and I wrote about all of these things. And I wrote the whole record with the broken heart basically."
It clearly seems like, she was awarded her hard work. And she must be willing to present many other records for the fans and followers who are heavily appreciating her work.
You may like to read Raised by his single mother and all the hardship during his early days, Kane Brown has established himself as a successful country singer and songwriter!
Relationship
In addition to her career success, she has been successful to extend her relationship with Alex Hopkins which has been going for five years. Five years? Yes, that's what it is.
It is quite extraordinary that a celebrity os maintaining an unmarried relationship for half a decade. But Lauren and Alex have been able to do so. And it seems like, the relationship is not in any sort of trouble.
Since there are not any relationship rumors of both this couple, they might get serious regarding this matter someday. But for now, there is not any news or rumors regarding their progress.
Also read Singer Tyler Filmore is engaged to girlfriend Paige Korte!
Short Bio of Lauren Alaina
Lauren Alaina is an American country music singer, songwriter, and actress. She made it up to Finale of the tenth season of American Idol and ended up runner-up. Her latest album Road Less Travelled's title song achieved the first number one on the Country Airplay chart.
At the end of the year, with her topping Billboard chart continuously five times with her friend and former classmate Kane Brown on their duet What Ifts, second number one came. More bio…