The news of divorce rocks the marriage of Hong Kong-based model cum actress Angelababy with actor Huang Xiaoming!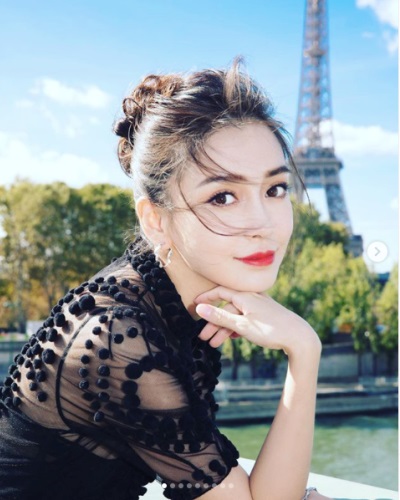 What is the percentage of truth in the rumors of separation which now has rocked the marriage of Hong Kong-based Chinese actress Angelababy and actor Huang Xiaoming? There is news that there is trouble in Paradise for the couple!
The divorce rumors of Angelababy and Huang Xiaoming
Last year, actor Huang Xiaoming had landed himself in the stock price manipulation controversy. The scandal was worth more than 897 million yuan ($ 177 million).
After this news broke, it was speculated that the couple was having a tough time in their relationship.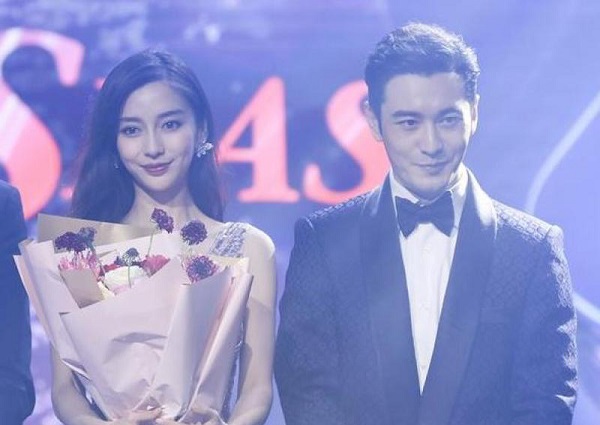 Angelababy and Huang were seen leaving an event in Shanghai separately the last month. This situation has added fuel to the already running rumors of trouble in their marital life.
But how true are these rumors? There have been no official statements issued by either party as regards these rumors. In fact, Angelababy's management company has denied any such happening. They said that it was fake news and an impossible thing to happen to the adorable couple.
Huang had also replied to a fan on Weibo and put a stop to these ongoing rumors. A fan commented:
"I like you and baby."
In response, Huang had said:
"Thank you. I also like baby."
In recent weeks, there have been two more splits documented amongst celebrity couples. These include Korean Song Joong-Ki and Song Hye-Kyo, also known as the Song-Song couple and Chinese actress Fan Bing Bing and Li Chen. The latter has come out with an official statement about it.
Click to read more about The 11th wedding anniversary of Ellen DeGeneres and Portia de Rossi this August! Are they heading for divorce anytime soon?
The relationship timeline of Angelababy and Huang Xiaoming
Angelababy and Huang had first met in the year 2009 in a karaoke bar. This meeting was through a mutual friend. They courted for 6 long years and wed in 2015.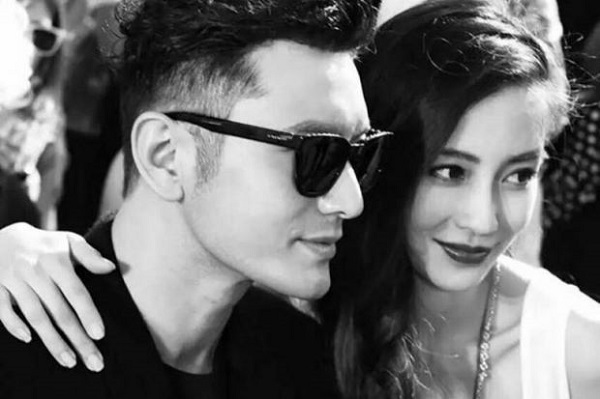 Earlier, Huang had proposed to Angelababy in the United States of America. He had presented to her a Chaumet Josephine Aigrette Imperiale ring which was worth more than $ 8 million.
There were nearly 600 guests for their wedding and these included eminent people such as Ni Ni, Li Bingbing, Wang Jianlin and also Jack Ma.
Huang had used a unique way to make the announcement about his wedding. He posted their marriage certificate online on Weibo for everyone to see and know. They had done the registration for the wedding and also had a civil ceremony in their native town of
The couple registered for marriage and had a civil ceremony in Huang's native town of Qingdao.
There was great love in their relationship. Angelababy is 30 now. But on her 25th birthday, the Chinese actor Huang, 41 had surprised her with beautiful flowers and a  Lamborghini worth HK$2.3 million.
The couple is seen together in the romantic film called 'Crimes of Passion'. In 2017, the couple welcomed a son named Little Sponge.
Angelababy and her previous relationships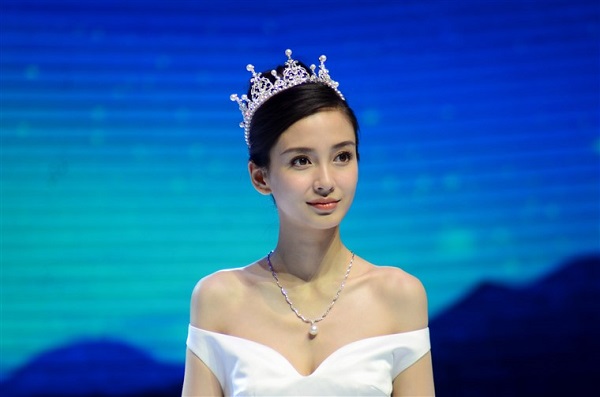 Prior to dating Huang, Angelababy had a past. She was in a relationship for 4 years with the celebrity William Chan. In the past, she was also linked to K-pop star G-Dragon.
In January 2019, there were some reports that the couple had called it quits. It said that Angelababy was cheating on her husband with My True Friend co-actor Deng Lun. Angelababy had to publicly dismiss these rumors.
Also read American actor Ben Browder at StarFest Denver! Know about his married life, children and net worth
Source: the star my, The Independent News