This news about Neil Fingleton made us shattered and heartbroken… The journey of Neil Fingleton including career, married life, children and much more…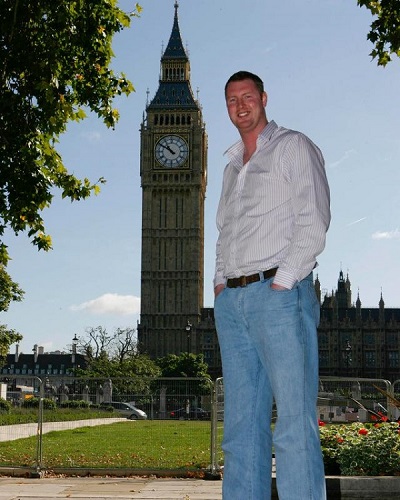 British tallest man and actor in Hollywood 
The 38-year-old, tallest British Hollywood actor is no more with us.
Yes, you heard it right. Neil Fingleton, the tallest British man, and Hollywood actor died on February 25, 2017, leaving all of us shattered and heartbroken.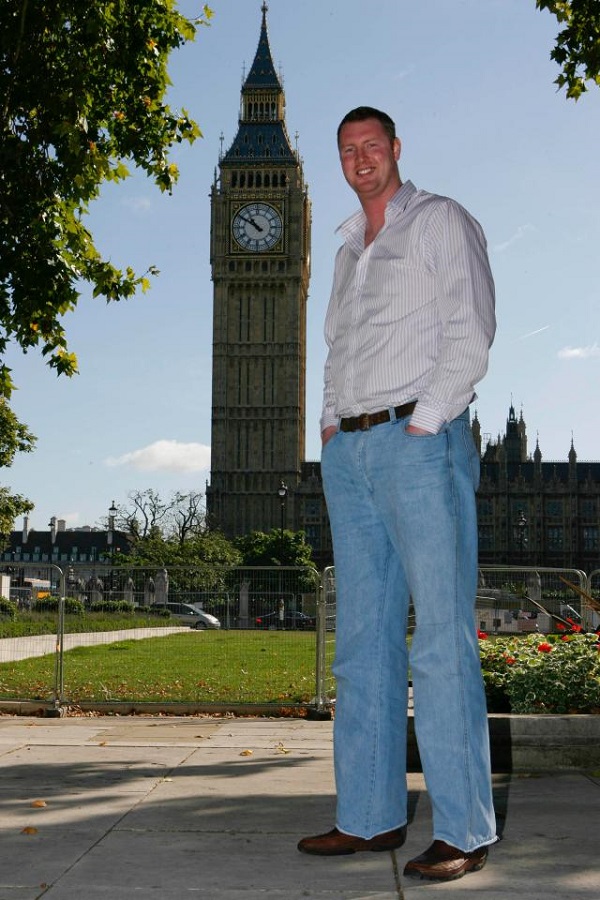 The promising actor in the Hollywood industry had featured in many A-listed movies like '47 Ronin', starring Keanu Reeves, 'Jupiter Ascending', starring Channing Tatum and Mila Kunis, and portrayed his very famous role "Mag the Mighty" in blockbuster hit TV series "Game of Thrones".
The unfortunate death of Neil Fingleton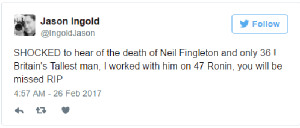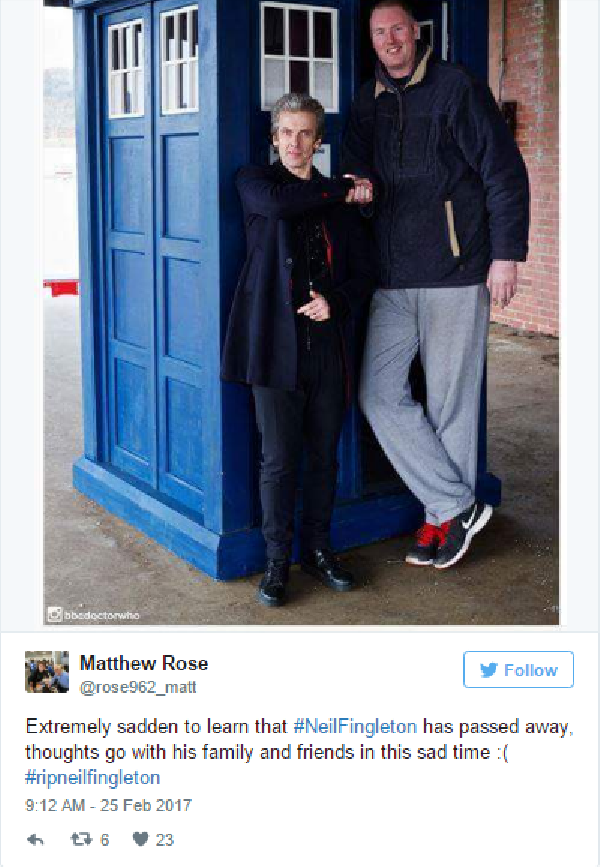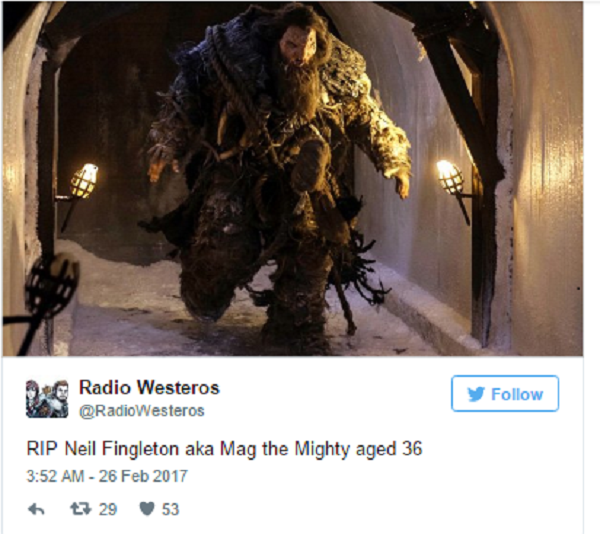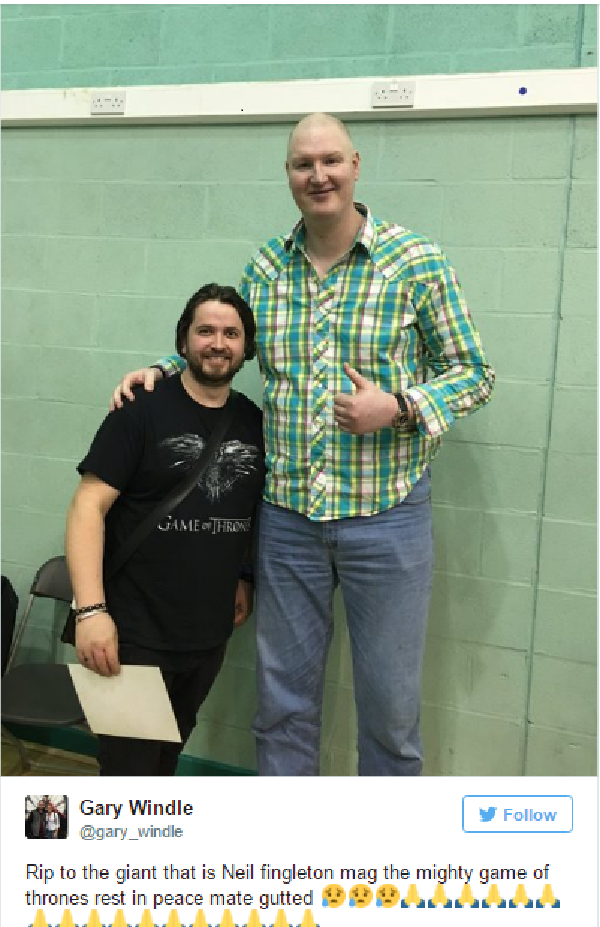 The unfortunate death of  Neil Fingleton brought a huge loss in the industry. He will always be remembered for his fabulous acting.
Neil Fingleton, left this world at the early age of 36, due to heart failure.
His family and beloved one are in a deep shock due to his unfortunate death. All his fans and beloved ones are giving heartfelt condolences to Neil.
Family and Fans are in deep shock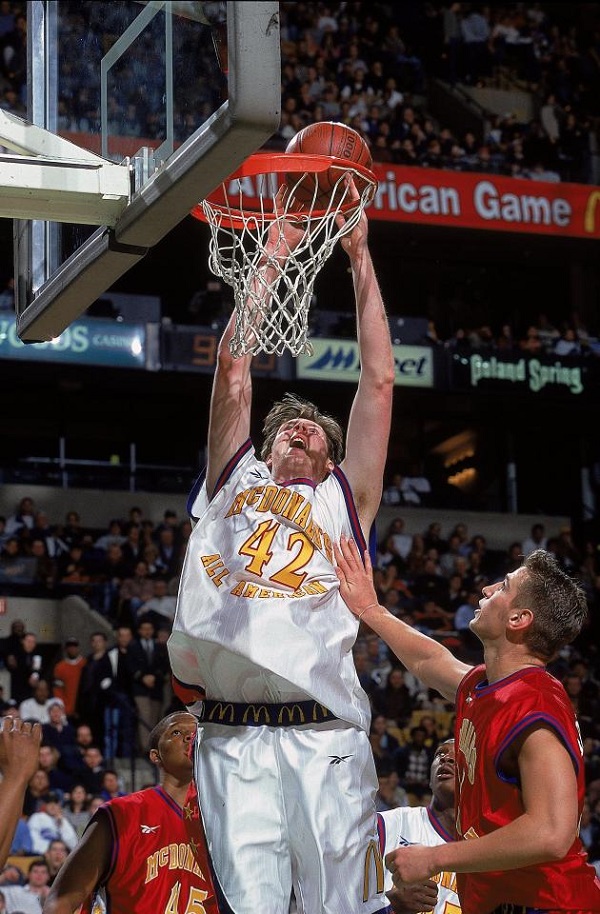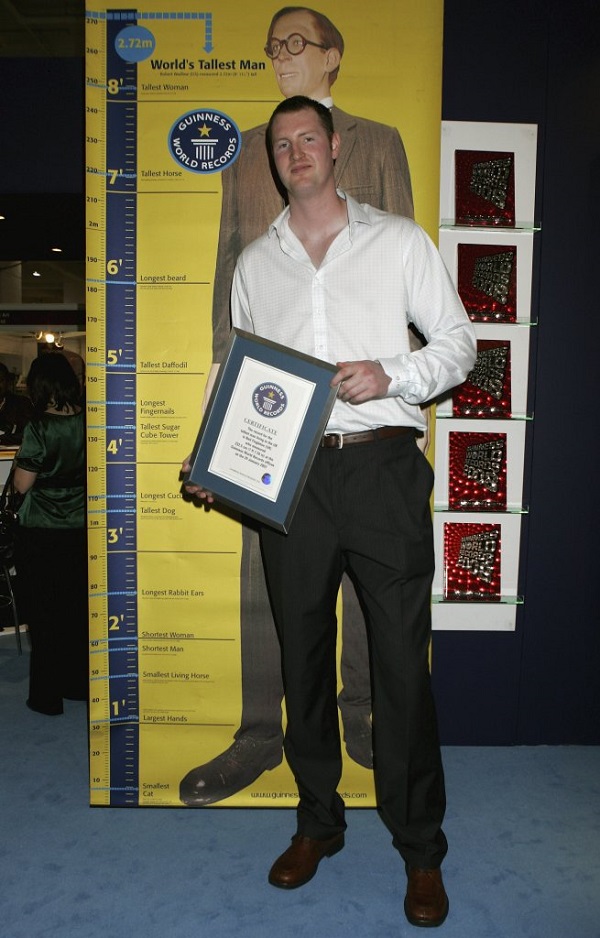 Daily Mail reports that the basketball player turned actor died due to sudden lethal heart failure on Saturday, February 25 in his own home.
All his fans from all over the world are in deep sorrow on learning of his sudden demise.
A Facebook group called The Tall Persons Club posted:
"Sadly it has come to our attention that Neil Fingleton Britain's Tallest man passed away on Saturday."
The tallest actor with a height of 7 feet 7 inches used to play basketball in college and was also a professional basketball player for the U.S. He was a cool guy as he called himself "a happy-go-lucky guy".
According to him, he didn't have any problem with his height as he thought it was pretty awesome to be that tall.
The 36-year-old Neil once told-
To be the tallest is like a special gift, it's unique. I've never had any problems with my height. The thing people have to understand is being exceptionally tall is not a disease – it's just a genetic thing."
Relationship timeline of Neil 
Neil has dated a number of girls ranging in height. He once said:
"My last girlfriend was 5ft 1in. For me, height has never been an issue. She wasn't bothered about it either. I've had girlfriends of all heights, all the way up to 6ft 2in."
The tall giant Neil's longtime girlfriend Rebecca Bristol, 26 had a height of 5'10". Referring to her, Neil had once said that she likes his height:
"She seems to like it – she says she has always liked tall men and I'm probably the tallest one she will find."
Later, Neil and Rebecca broke up and he moved to LA to try his luck in Hollywood.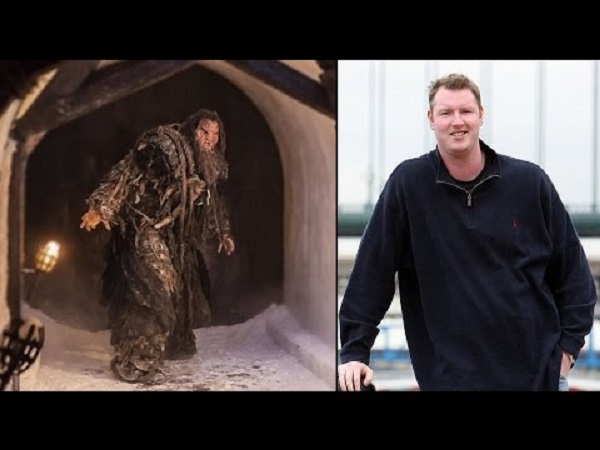 You may also like to read Jyoti Amge, smallest woman according to Guinness World Book of Records-Is she married?
Career of Neil in Acting Industry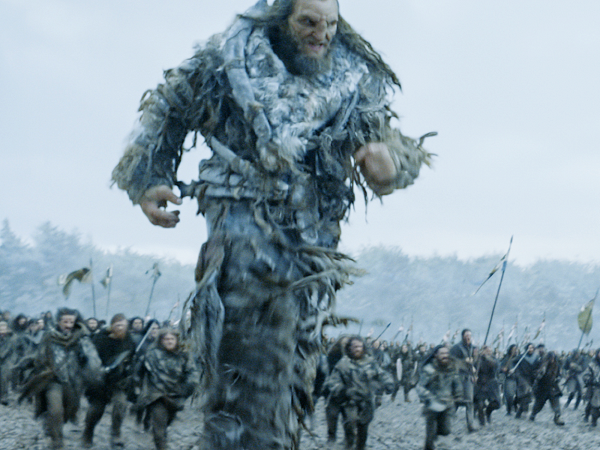 The professional Basketball player had a major turn in his life and came into the acting industry when he was announced as Britain's tallest man and won the Guinness World Record award.
He stepped into an acting career when he was starred in the British Documentaries Britain's Tallest Men and Superhuman: Giants.
In 2013, he appeared in 47 Ronin playing a Giant Armored warrior, Brute with Keanu Reeves. Afterward, he was also featured in a 2015 sci-fi movie and also grabbed loads of public attention.
His critically acclaimed role includes his popular role "Mag the Mighty" in Game of Thrones where he portrayed a character of a giant, supporting the Wildlings.
Neil Fingleton will always be remembered
As this unenviable man will never return but his memories will remain with us forever. Although his body didn't remain in this world but yet will be in history and in people's hearts.
We will forever miss him and remember him for his unbeatable acting. May his soul rest in peace.
Also read The highest altitude fashion show on land! Nepal sets a new Guinness World record!
Who was Neil Fingleton?
Neil Fingleton was an English actor and basketball player. He was the tallest British-born man and the tallest man in the European Union at 7 ft 7.56 in (232.6 cm) in height and among the 25 tallest men in the world. This title has been confirmed by the Guinness Book of Records in the summer of 2007; he took over from Christopher Greener who stood at 7 ft 6 ¼ in (229.2 cm) in height.