The NFL ex-quaterback star Terry Bradshaw surprises everyone by singing "Fly Eagles Fly" out loud!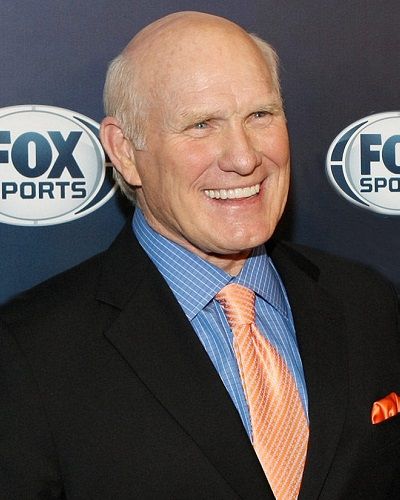 Terry Bradshaw has earned a lot of popularity with his talent in Football.
Terry was also one of the biggest parts of Pittsburgh Steelers who hold several records.
The 73-year-old professional player, however, surprised everyone recently.
---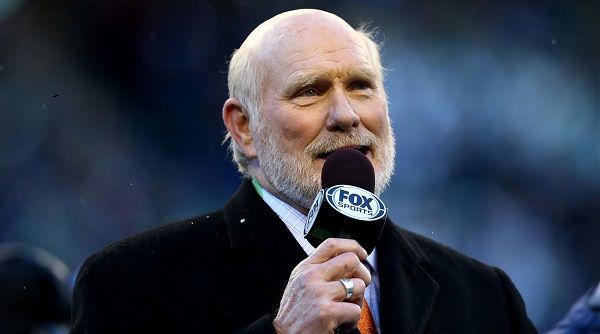 No one expected Bradshaw to sing for the Eagles
Terry has never played for other teams than Pittsburgh Steelers. Pittsburgh Steelers and Philadelphia Eagles also have a long-long competitive history between them. These two teams formed in 1933 are known to be rivals of all times.
This rivalry was just broken by Terry Bradshaw after he sang the theme song of the Philadelphia Eagles after their recent win against the Vikings in the NFC Championship Game.
Never had anyone imagined Terry to sing for Eagles. He started off by singing,
"Walking the streets I kinda learned the words of this great Eagles song!"

"Fly Eagles Fly!"
Not bad, Terry.@terrybradshaw leads the Eagles fans in a singing of "Fly Eagles Fly." pic.twitter.com/sXzdKqkBNv

— FOX Sports: NFL (@NFLonFOX) January 22, 2018
Of course, this legend has all the right to celebrate for the winning teams but this is a matter of surprise.
Disappointment?
Terry is a legend but sometimes people get offended by each other easily, very easily. Steelers fans were also disappointed when Terry was all excitedly cheering for their ultimate rival teams.
I can only imagine the level to which #Steelers fans are cringing watching Terry Bradshaw lead a raucous rendition of "Fly, Eagles, Fly".

— Mike Leslie (@MikeLeslieWFAA) January 22, 2018
Pittsburgh Steelers Hall of Famer Terry Bradshaw leading 69,000 fans in "Fly Eagles Fly" is not something I expected to see in my lifetime

— Will Bunch (@Will_Bunch) January 22, 2018
Terry Bradshaw singing "Fly Eagles Fly" is making a lot of people in Pittsburgh "Cry Stillers Cry" in their beer right now…

— Bill Schulz (@BillSchulz) January 22, 2018
There were some people who appreciated Terry for singing the song but again disappointment hit them hard after he tried to stop the song after singing a few lines. Steelers' cheering fans couldn't be stopped even if Terry tried.
Terry Bradshaw just doesn't understand you don't interrupt our fight song! #FlyEaglesFly #Eagles #NFCChampionshipGame

— Haley Moran (@haleymoran1313) January 22, 2018
Terry Bradshaw. You don't just start a Fly Eagles Fly chant and try to cut it off halfway through. You gon learn today 😂😂

— Tennyson Donyéa (@TennysonTV) January 22, 2018
Bradshaw's personal life
Terry's personal life is interesting besides his football life. He has been married FOUR times already. His first ever wife was Miss Teenage America, 1969, Melissa Babish. The two were together for just one year from 1972 to 1973.
Then he tied the knot with ice skater JoJo Starbuck in 1976. Well, this relationship did last longer than the last one but not too long than seven years. They got divorced in 1983.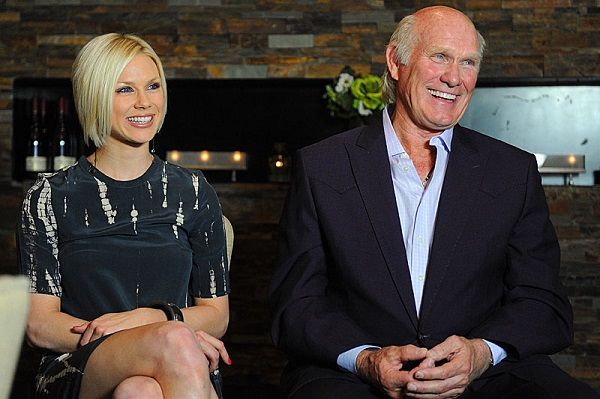 Another marriage was thought to be successful which was a prominent family attorney Charla Hopkins. The reason it was thought to be a successful one was that after this marriage, Terry finally became a dad for the first time.
From this relationship, Bradshaw had two children: Rachel and Erin. Rachel is also the widow of Rob Bironas. Both his children are singers.
You may like to read Tara Lipinski: her extensive honeymoon, the wedding and parties! Watch this section for all the details!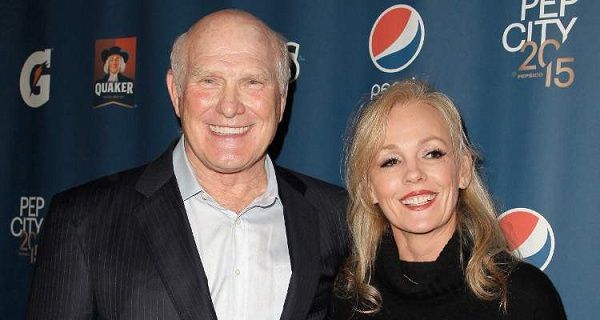 When it seemed like Bradshaw found a life partner, they got divorced in 1999 after 16-year-long-time of being a couple. And not long back in July of 2014, Bradshaw got married for the fourth time to his girlfriend of fifteen years.
Her name is Tammy. Hopefully, Terry has found his perfect partner in Tammy with his fourth-time marriage. After all, the couple dated for FIFTEEN years before tying a knot.
Bradshaw's ridiculous jokes of all time
Everyone has their own sense of humor and so does Bradshaw but sometimes his humor becomes ridiculous. One of his many humorless jokes can be the one including Hollywood star Brad Pitt. He said that he is often thought to be Brad Pitt.
"People always mistake me for Brad Pitt, everywhere I go — it has to stop!"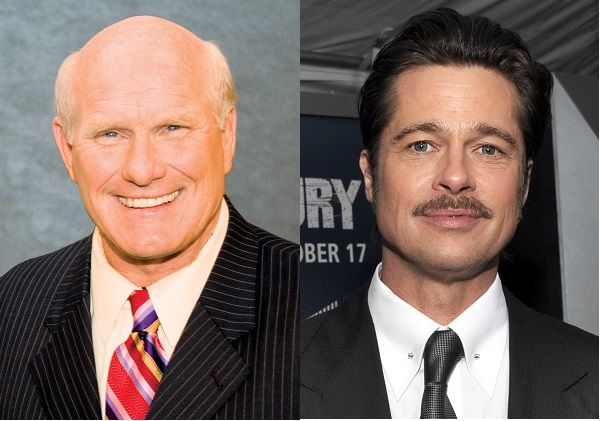 Do people really?
And the other one is when he asked Lady Gaga if her grandmother was still single. Okay… At some point, it sounds creepy. But don't you worry, he is married and that was just one of his jokes.
Also read Who is Terry Bradshaw married to after three failed marriages? Know about his marriage history and children
Short Bio on Terry Bradshaw
Terry Bradshaws is a former American football quarterback who played professionally in the National Football League (NFL). He has also been a TV sports analyst and co-host of Fox NFL Sunday starting from 1994. Bradshaw is also an actor, having participated in many television shows and films, most notably starring in the movie Failure to Launch. He played for 14 seasons with Pittsburgh, won four Super Bowl titles in a six-year period (1974, 1975, 1978, and 1979), became the first quarterback to win three and four Super Bowls, and led the Steelers to eight AFC Central championships. He was inducted into the Pro Football Hall of Fame in 1989, his first year of eligibility. Bradshaw was inducted into the College Football Hall of Fame in 1996. More Bio…