Catch Up on the NFL Star Adam Gotsis 3-foot Tattoo On His Back and BUM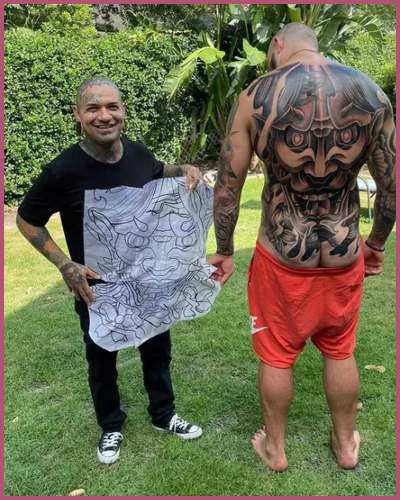 Adam Gotsis is an Australian professional American football defensive end for the Jacksonville Jaguars in NFL.
The NFL star has inked all his back and buts tattoo of a 3-foot tattoo of a Japanese Hannya mask. 
Learn about the net worth, tattoos, and career of NFL star Adam Gotsis. 
---
Jacksonville Jaguars star Adam Gotsis is body ready for his upcoming NFL season!
Adam Gotsis Flaunts New Tatoo in the Town
The Australian defensive lineman, 29, got himself a new tattoo of a 3-foot tattoo of a Japanese Hannya mask.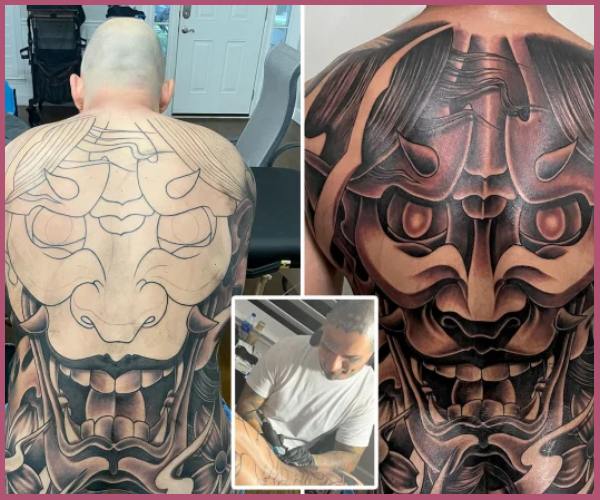 A Japanese Hannya mask is symbolic of good luck and wisdom which he wants to carry when he steps down to the stadium. The Jaguars has straight fоur lоsing seasоns and to overturn the fate in the new NFL seasоn.
Jacksonville Jaguars' defensive end has inked all his body signaling his epic body transformation. His tattoos cover his entire back and buttocks with amazing ink art.
His tattoo begins at his shoulders and covers all the way down to the top half of his butt of 6 feet and 4-inch tall body. He calls his tattoo saying,
Go big or go home, right?
Also, Read See Selena Gomez Just Got New Tattoo! How many tattoos does she have?
Where did the NFL Star Gotsis get his tattoo from?
Adam Gotsis, 29 visited Denver-based artist JB Tattoos and asked him to Florida to give Gotsis his two 12-hour sessions.
The tattoo art was first drafted on nine sheets of paper before being permanently tatted on the NFL star's body.
Eventually, during the inking session, the JB Tattoos artist was more than impressed with his endurance and pain threshold as he says,
"He flew me out to his Florida home and demanded that I complete a full back piece in two days. His back piece was defiantly a challenge."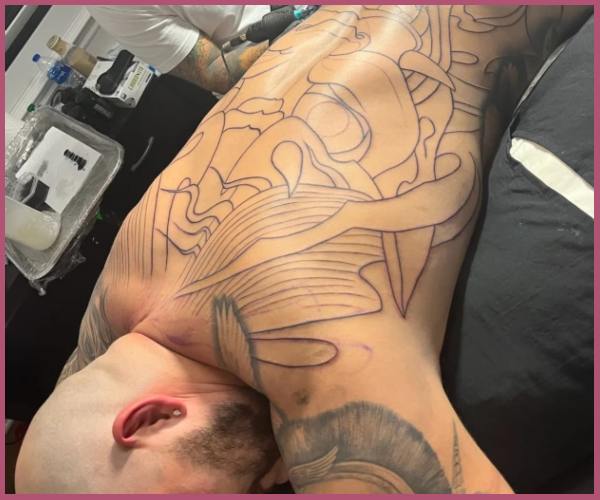 Who is Adam Gotsis?
Adam Gotsis is an Australian professional football player who plays like the American defensive end in the NFL.
Likewise, he signed with the Jacksonville Jaguars on August 2, 2020, and has been playing as a defensive lineman. First, he joined Denver Broncos in the second round of the 2016 NFL Draft.
The NFL star dated his college career four years playing for the Georgia Tech Yellow Jackets football team. He has a net worth of around $15 million as of 2022.
Also, Read Princess Eugenie Surprises Royal Fans with a New Tattoo!