Nick Cannon, American actor is father of a baby girl! Her name is Powerful Queen!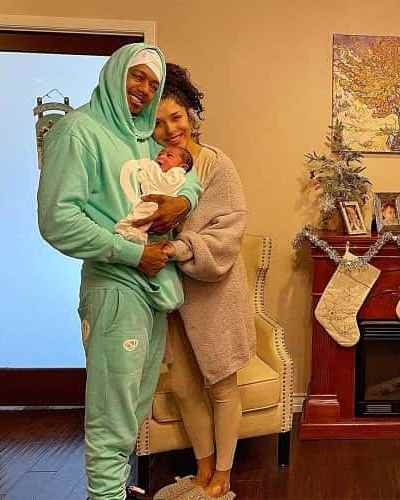 American actor Nick Cannon is a father! His partner Brittany Bell has delivered a cute little baby girl. And guess what they have named her? The couple has named the daughter Powerful Queen Cannon! They shared the news on their social media!
Nick Cannon and Brittany Bell welcome a daughter
The couple, Nick Cannon and Brittany Bell have welcomed a baby girl at the end of this coronavirus year 2020. They are elated and shared the happy news with their social media fans. Brittany uploaded a photo of the family on his Instagram on Saturday 26 December 2020 (Boxing Day) and captioned it:
"The best gift ever ♥️ we have been surprised with… A GIRL!!!!! Powerful Queen Cannon came this week perfect timing for Christmas,"
Further, she continued:
"So much more to share. All I can say is that Nick was my rock through the most intense yet empowering natural water birth. It was nothing but POWERFUL."
However, Nick did not update his fans on his social media. His last Instagram post was on 22 December 2020.
The couple's relationship and children
Nick Cannon, 40 and Brittany Bell are a couple after Nick separated from his ex-wife Mariah Carey. The two started dating and Brittany became pregnant with the rapper's first child in 2016. Their son, Golden Sagon Cannon was born on 21 February 2017. Brittany is a model and Nick is a comedian, actor, rapper, and TV host. And now Powerful Queen was their second child together.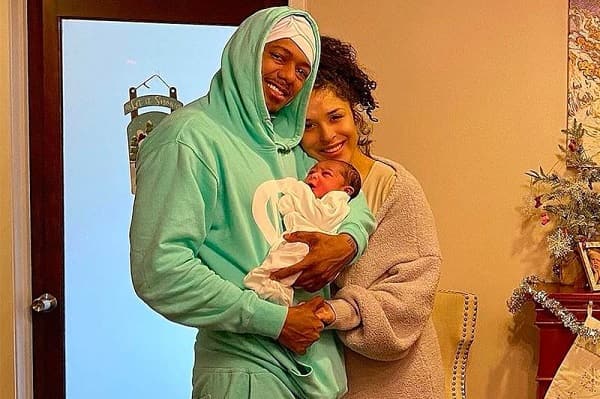 Prior to his relationship with Brittany, Nick was married to singer-songwriter Mariah Carey. They wed on 30 April 2008 at a private estate located at Windermere Island in the Bahamas. Exactly three years later, on their third wedding anniversary on 30 April 2011, Mariah delivered their twin babies. They are daughter Monroe and son Moroccan. But after six years of marriage in 2014, the couple separated. In 2015, there was a brief reunion but again they split and in 2016 divorced.
Nick and his health issues
Nick is a talented actor and comedian. He also raps and is a TV host. On 4 January 2012, Nick needed hospitalization for mild kidney failure. He was better and discharged. But again in February 2012 on the 17th Nick was in the hospital for pulmonary embolism. Further investigations on him revealed that he had lupus nephritis. He announced on it to his fans and followers on 5 March 2012.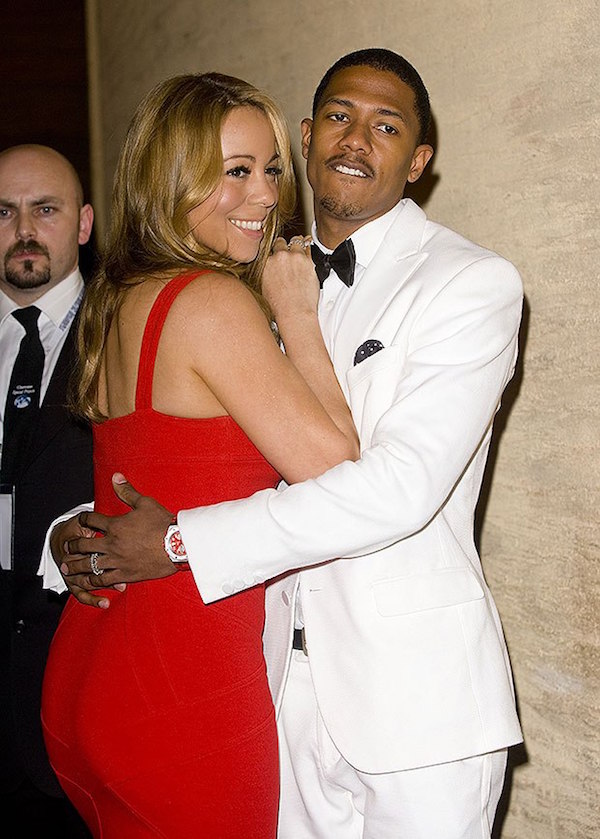 Nick also started to study criminology/Administration of Justice course at Howard University in 2016. He got the degree in 2020 and his minor was in African Studies.
Nick was involved in a racism controversy this year. Hence, ViacomCBS fired it for it. The comedian had said on the podcast with Professor Griff that he endorses the conspiracies that Jewish control finances. He also said that Jews have stolen the identity of Black people. For this, he cited the anti-semite, Louis Farrakhan. Additionally, Nick called white people savages and closer to animals. And said that they can only act evil. For this, he made a mention of the melanin theory. He apologized for his anti-Semitic remarks but also said that ViacomCBS needs to apologize to him for his termination.
For the complete bio of Nick Cannon, click here