Into the New Photos of Nick Cannon and Brittany Bell's son Rise Messiah!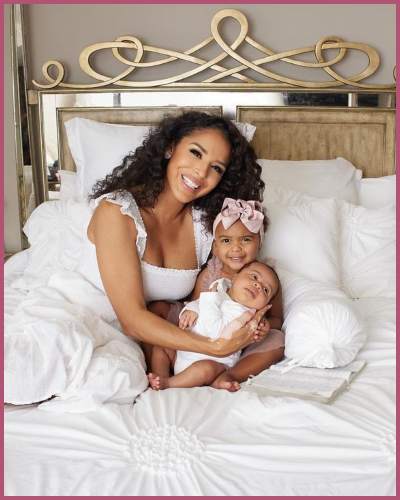 Were you waiting for Nick Cannon and his baby news?
Here's a new photoshoot for Brittany Bell and Cannon's baby son Messiah Rise.
This is exactly what baby Messiah Rise is looking like, all grown and photo ready.
---
The former Miss Guam Brittany Bell is enjoying motherhood with her baby Rise Messiah Cannon with Nick Cannon. Baby Messiah Rise, here he is!
Brittany Bell wrote a new poem for Nick Cannon's 10th baby Rise
The baby's mother Brittany Bell shared a carousel of sweet snaps from her 2-month-old's Rise Messiah photoshoot, along with a heartfelt poem.
She wrote,
"My Rise came right on time. Calling me higher in challenges of darkness to a renewal of Sunshine. My Rise is patient and full of growth."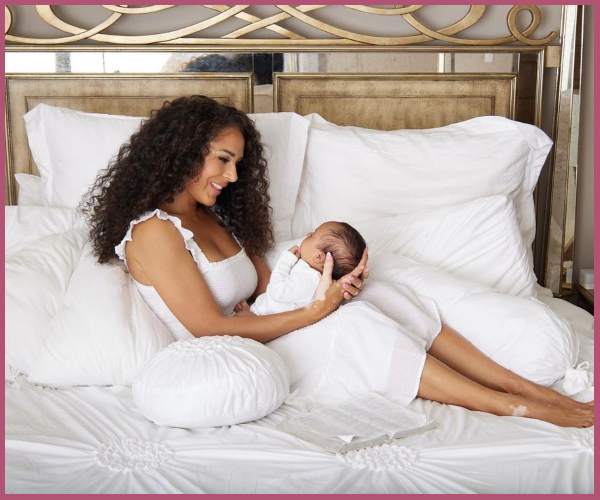 Brittany who also shares son Golden, 6, and daughter Powerful Queen, 23 months, with the Masked singer host Nick Cannon added some beautiful verses,
"My Rise has hints of Golden Warrior and Powerful Queen. My Rise is full of smiles and a joy I've never seen. My Rise is placed by God and is full of His presence. My Rise was meant for such a time as this and gives me a peace from Heaven."
The Wild 'N Out host was missing in the photoshoot with partner Bell, 35 but might be definitely enjoying the pictures. They were dressed in matching all-white outfits as Bell held the newborn on her lap and breastfed him.
She was laying on a bed covered in white bedding. She also shared pics of baby Rise Messiah. He was laying on a Bible that was open to Psalms 91.
Also, Read All We Know About Nick Cannon and His Dozens of Babies! Must Include Polyamorous Relationship
Who is Rise Messiah Cannon?
Rise Messiah Cannon is the 10th baby of American comedian and host Nick Cannon. He is the younger brother of Golden Sagon Cannon (born Feb 2017) and Powerful Queen Cannon (born December 2020).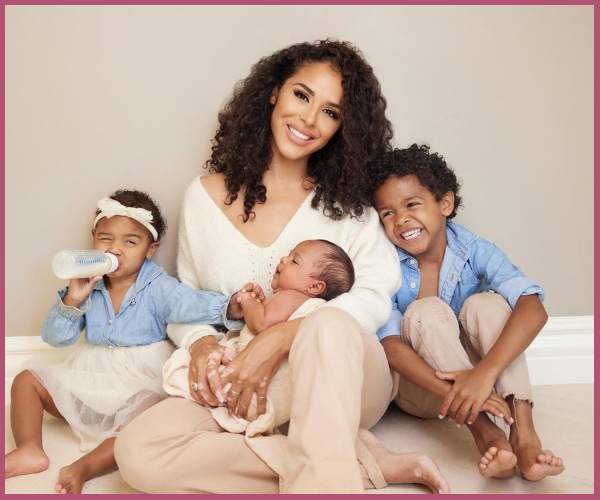 The third baby together of Nick Cannon and Brittany Bell, Rise Messiah Cannon was born on Sep 23, 2023. His birth and name itself was a controversial and trending topic. After all, Netizens on Twitter were making fun of Cannon and telling them he could only mess with his baby's name.
The baby had arrived after 48 hours of labor pain in September which the father of 12, Nick confirmed,
Probably the most difficult labor and delivery I have ever witnessed! 48 hours of excruciating pain and life-risking danger to welcome 10 pounds of Love and joy named RISE MESSIAH CANNON."
Also, Read When is the 11th Baby of Nick Cannon Due? Maternity Photoshoot, Bath Tub, Painting, Kisses, and All!