Nick Cannon Looks in Good Spirit as He Parties with His Ex- Jessica White at Strip Club!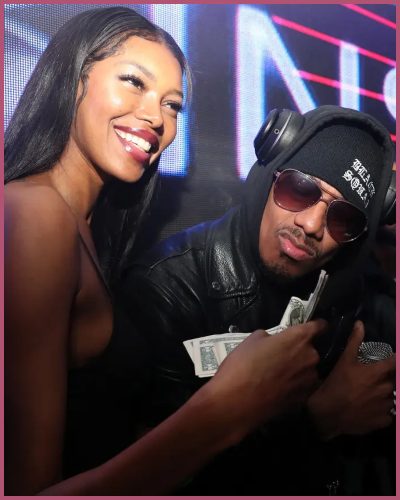 Nick Cannon and his ex-flame Jessica White partied together at a strip club in New York.
The former lovers enjoyed each other's company as they had a blast at the Halloween party.
The host's other former lover Justina was also present at the party.
---
Nick Cannon does not have bad blood with any of his exes
Nick Cannon shares a friendly relationship with his former flame Jessica White as he enjoyed a party with her during Halloween.
The on/off couple partied at New York's Upper East Side Jiggle joint Sapphire 60, where the father of 10 hosted a costume party for all his guests on Sunday.
Cannon wore a demonic clown costume and was
"throwing dollars in the air for hours as hot costumed revelers danced on the pole. It felt like he was interviewing for potential future baby mamas."
An insider who was present at the party said that the former talk show host was very good at his hosting job at the party and said:
"He was on the mic the whole time, cracking jokes every second. He really was amazing,"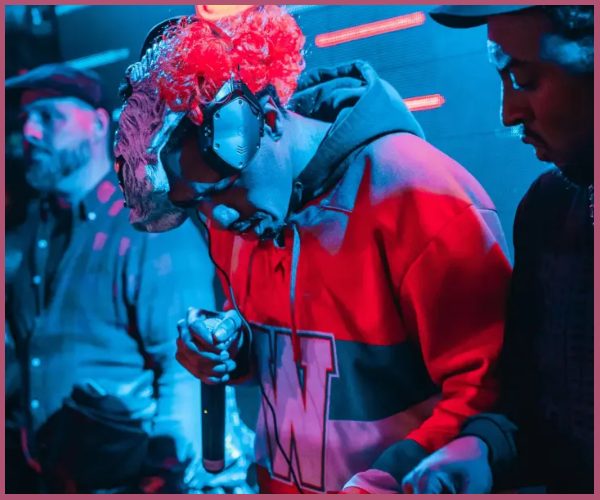 There was a costume contest for customers and entertainers and the best ones even won a $5,000 cash prize for the best look. The insider further revealed:
"Cannon even handled and emceed the whole contest… He introduced each one and named the winners,"

"Valentine danced on the pole and Cannon served as her hype man shouting her out on he mic,"
Some even felt that there was some sort of connection between the ex-lovers. Cannon played Usher's Bad Girl and some even claim that he dedicated the song to her.
White was very happy with the sweet gesture and revealed that she wanted to plan Valentine's Day party there with Nick.
We hear that Cannon and White arrived as well as left the party together.
Also, Read Jessica White splits from boyfriend Nick Cannon! Has he cheated on her?
Cannon received lots of beautiful messages from his baby mamas on his birthday
Earlier this month, the father of 10 celebrated his 42nd birthday and he received lots of love and well-wishes from his children and their different mommies.
Model Bre Tiesi wrote  on Insta:
"I know you hate your birthday, BUT ledge and I are going to celebrate you every year forever,"

"Thank you for the best thing that's ever happened to me. we love you. Cheers to a lifetime of love and memories I got you for life 💙♾ 🔥,"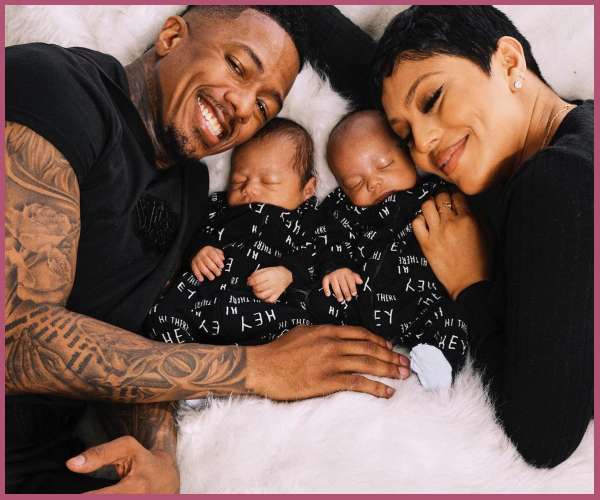 He also received a sweet message from his twins Zillion, and Zion's mom Abby De La Rosa, who is pregnant with the pair's third child.
On her Instagram story, the model wrote:
"Wake that ass up y'all and go wish Nick Cannon a happy birthday,"

"We are so beyond grateful for you and all that you do! Cheers to another fun-filled year!"
Cannon also revealed that he shared his big day with his kid Monroe, 11, whom he shares with his ex Mariah Carey.
Also, Read Nick Cannon's 9th child is getting death threats? Mother LaNisha Cole worried