Nick Cannon is Dad to 8! His relationship with Kids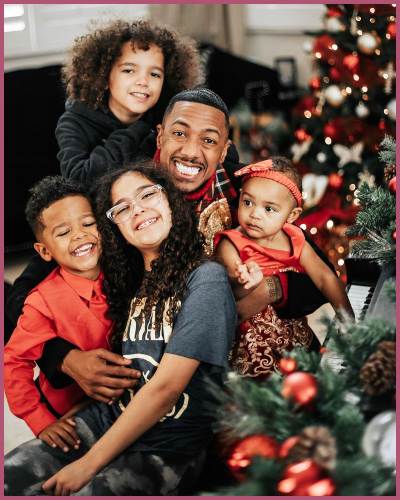 Nick Cannon is breaking his records with kids as he welcomes baby no 8 on June 28, 2022.
His baby mother Bre Tiesi welcomed their first baby together, a boy as announced on July 25, 2o22.
Babies after babies and Nick Cannon loves to spend his time with his kids. 
---
Nick Cannon, 41 is the father to a newborn baby son with model Bre Tiesi.
It's a boy! Father Nick Cannon is so happy to welcome his eighth child
The Wild 'N Out star and model Bre Tiesi welcomed a baby boy with her partner Nick Cannon, his eighth child, on June 28, 2022. She had all-natural birth at home for her son weighing 8 pounds and 10 ounces at birth.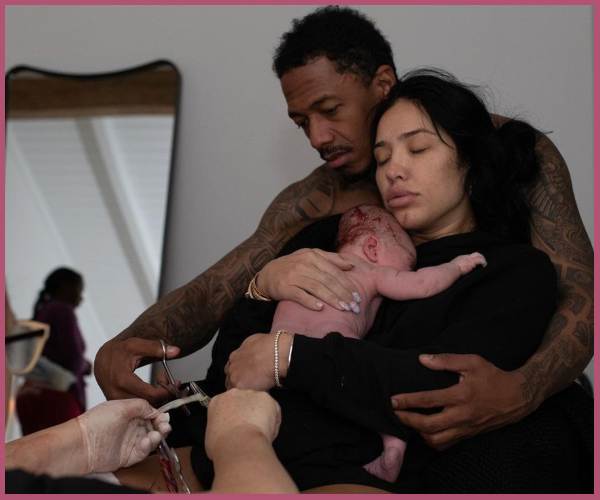 Model Bre Tiesi, 31, and the rapper, 41, welcomed a boy which the couple announced through the mother's Instagram post.
Eventually, the ex-wife of Johnny Manziel attached the videos and documentation of her natural induction, labor, and delivery, and also posted videos on Youtube.
"I did it. An all natural unmedicated home birth. This was the most humbling / limit pushing yet awakening and completely empowering experience. I can't thank my team enough for delivering my son safely."
Further, on how the arrival of her son, during post and pre-pregnancy phases she commented,
"This experience has changed me forever and I couldn't of asked for a more amazing and supportive partner."
Nick Cannon and Bre Tiesi could not thank each other enough for the beautiful miracle
The model mother of Nick Cannon's baby is so excited to have Nick Cannon by her side as she mentioned,
"Daddy showed the f up for us.. I couldn't of done it without you. 💙 I can't believe he's here 🤗"
The comedian who is now the dad to 8 responded in a very cute way complimenting his lady saying,
"You never cease to amaze me!! Full of passion, drive, focus, brilliance and most importantly love!!! ❤️❤️❤️❤️"
View this post on Instagram
Not only did he talk about the amusement but also he continued pouring his whole heart into the comment section,
"Honored and privileged to experience this beautiful miracle with you! Thank you for the greatest gift any human can give to another. For this my love is forever indebted."
Nick Cannon and his babies
Cannon prior to welcoming a baby boy in June 2022 is father to seven other kids. The Masked Singer contestant has  11-year-old twins Monroe and Moroccan with ex Mariah Carey. He is also co-parenting 5-year-old Golden "Sagon" and 19-month-old Powerful Queen with Brittany Bell.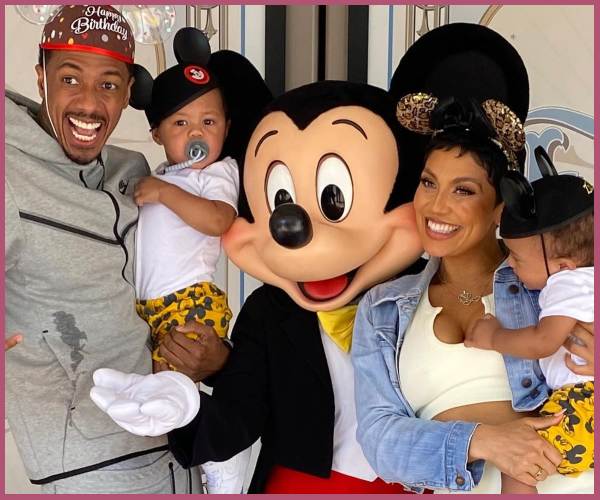 Not only that, Cannon has babies, 13-month-old twins Zion Mixolydian and Zillion Heir with Abby De La Rosa. Unfortunately, his son Zen with Alyssa Scott passed out in December 2021 after being diagnosed with brain cancer.
Also, Read Nick Cannon, 40 expecting his 8th child with model Bre Tiesi; Guests fired blue confetti into the air
Is Cannon a good father or father of many?
Indeed father Cannon fulfilled his duties and never failed to disappoint his kids as he often talk to them. According to him,
"If I'm not physically in the same city with my kids, I'm talking to them before they go to school via FaceTime and stuff. And then when I am [in the same city, I'm] driving my kids to school, like making sure I pick 'em up."
It's even true that he has many kids with many women but is 8 his ultimate target. Does not seem so as the actor, who welcomed three children in 2021, had also passed statements about his no of kids lately hinting toward his kid's planning.
"If you thought it was a lot of kids last year…"
Also, Read Alec Baldwin, 64 expecting Baby no. 8 with wife Hilaria Baldwin