Nick Crompton quits Jake Paul's Team 10! What are the reasons he sighted and who followed in his decision?
Nick Crompton reached to fame when he collaborated with Jake Paul in the video "It's Everyday Bro". After the initial success, the Youtuber then had made a decision to become an integral part of Team 10.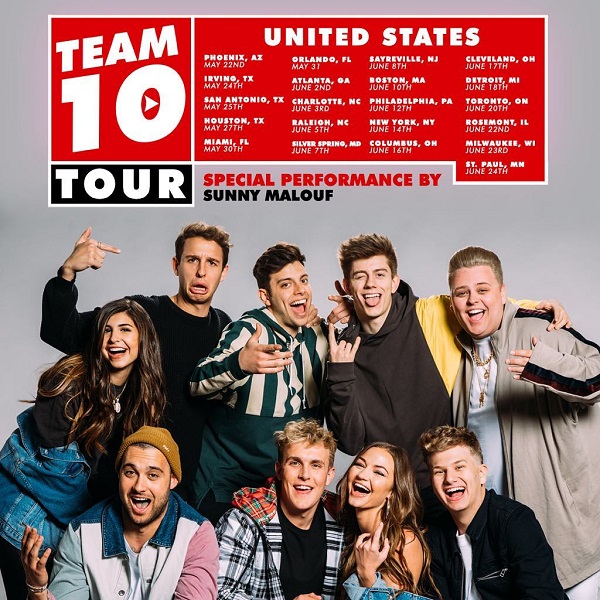 Nick's letter on Twitter
But now after 2 years as Team 10's COO (Chief operations officer), Nick has decided to leave it all behind! On May 4th of this year, the Youtube star posted a sincere letter to his fans on Twitter:
"I figured I owed you an explanation as to why I made the decision to resign as Chief Operations Officer of Team 10.

I want everyone to know that the past two years of building Team 10 have been the best years of my life.

In the past, I have been very disappointed in the way some talent have chose to depart ways with Team 10, which is why I want to make it clear as to why I am leaving.

Due to internal changes being made within our various businesses that I don't agree with, I have resigned both as chief operations officer and as talent. I still love my Team 10 family but the vision for the business, people involved, and direction it's now going in no longer makes sense to me.

I have been increasingly lucky to work with such amazing, hardworking and talented people and I want to thank everyone at Team 10 that has been part of the journey. Whether you are current talent, old talent, current staff or old staff, We built something so unique that touches and helps so many people."
Also read: Disney Millennial Star And YouTube Vlogger Jake Paul Is Accused Of Terrorizing The West Hollywood; Neighbors Says That He Is Making The Living Hell For Them With The Stunts And Parties
It's time to move on from Team 10. pic.twitter.com/8CrDcOTzmH

— Nick Crompton (@TheNickCrompton) May 5, 2018
He also mentioned his former team member ex-Disney star Jake Paul in his lengthy and heartfelt post:
"I also want to take this opportunity to thank Jake and ask the world to lay off him a little bit. He is one of the most kind hearted and generous people I know. There's a whole side of him that the public rarely gets to see. I try to keep my distance from 'drama' which is why I almost never comment on it but I would like to say that 99 percent of what you read about him is hilariously untrue."
He then ended his post saying he has a number of other "projects in the pipeline" and also added that he is open to hearing from potential investors and opportunities.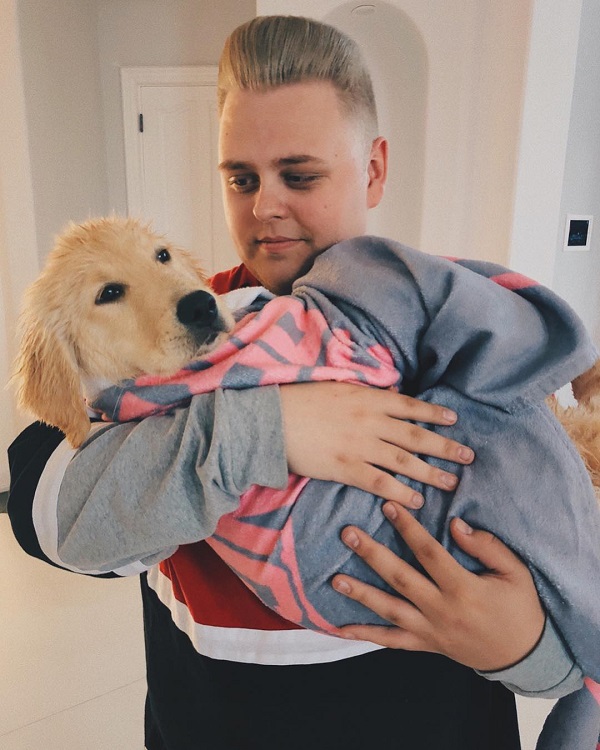 Also read: Youtubers Jake Paul and Alissa Violet are over!! Took the Break-Up to Twitter and It is MESSY!!!
Team 10 responds!
In response to Nick's departure from team 10, Team 10 also posted a letter on Twitter, dedicated to all their fans and supporters.
Loyalty is everything. Pls read. pic.twitter.com/4AZHD1Whxw

— Team 10 (@Team10official) May 5, 2018
So was Nick fired or he quit himself?
Other members to leave
Within the past year other Team 10 members including, Alex Lange, the Martinez Twins and Tessa Brooks have also resigned.
And only days after Nick's shocking announcement, another Team 10 member Chance Sutton also announced that he too is leaving Team 10.
Also read: New Love!! Jake Paul's Ex-girlfriend Alissa Violet Has Got The New Boyfriend None Other Than Fellow YouTuber Faze Banks; The Couple Publicly Announced Their Love In One Of The Video
Nick Crompton short bio
Nick Crompton was born on February 5, 1995, in Bradford, England. Not much is known about the famous social media star's family, education, and childhood.
Nick's career started in 2012. It was summer and one day he took out his camera and started recording- taking about everything. He then started a Youtube channel where he uploaded these videos. As he got better with them, he too gained fame.
Now he is a talented Youtuber based in Los Angeles, California.
Also read: Brother Jake Paul Finally Talked About Logan Paul's Suicidal Forest Controversy; Says He Did Not Mean To Offend Anyone
Reference: (thecelebritycafe.com, dailydot.com, metro.co.uk, thefamouspeople.com)