Nick Gordon: his new legal troubles, his affairs and his strained relations with his late girlfriend's family: Click on to know all about it!
Nick Gordon embroiled in new domestic violence case
Nick Gordon, the boyfriend of late Bobbi Kristina Brown had landed himself into another legal tangle! On 10th June 2017, Sanford, Florida Police took Nick Gordon into their custody on charges of domestic violence and unlawful imprisonment of his current girlfriend. The Sanford Police public information officer told US Weekly:
"At 8:04 a.m. this morning, a female came to the Sanford Police Department to say that she had been battered and that Nick Gordon would not allow her to leave the residence,"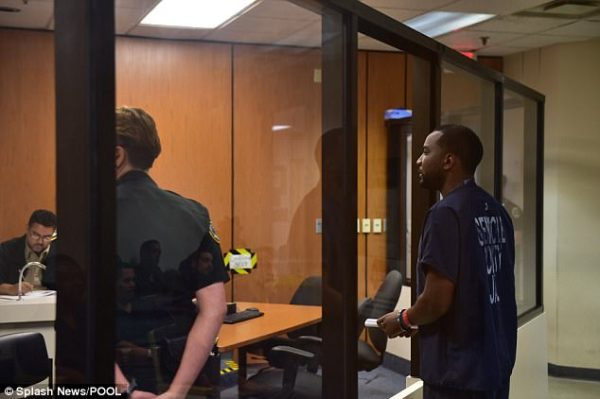 The police swung into action immediately and went over to his residence where they arrested him. He was at the poolside of his house. He cooperated and did not resist the arrest. He was slapped with charges of domestic violence and false imprisonment, the Seminole County Sheriff's Office informed. Nick Gordon was presented in court on 11th June 2017. He was ordered by the Judge to wear a GPS ankle monitor and to be not seen near the alleged victim and his 26-year-old girlfriend of two months, Laura Leal. He was released on bail and on a bond of $ 15000 (for kidnapping charges) and an additional $ 500 (for domestic battery charges).
It is alleged that Nick had punched her in the face and back of her head with a closed fist in a fit of jealous rage and held her captive in his house on Friday night. She had multiple bruises and marks on her arms.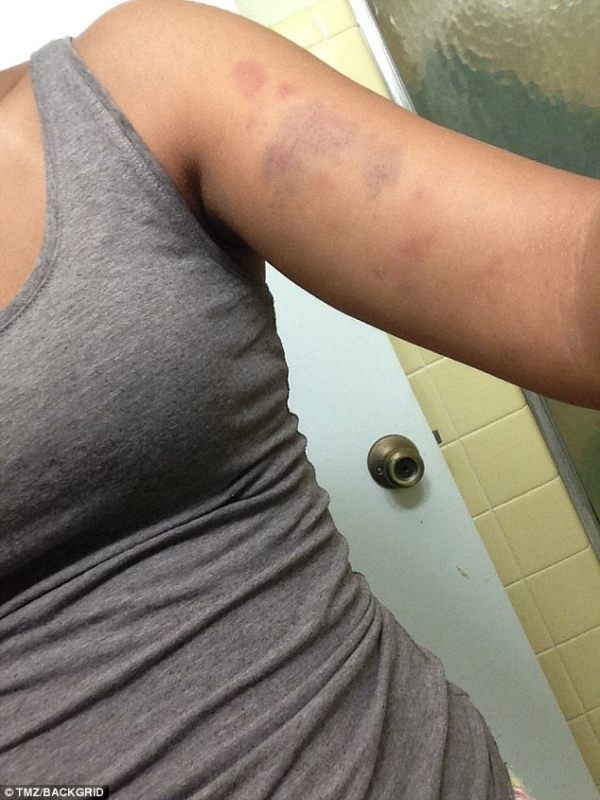 Laura Leal also told the police that she had gone with Nick to eat at Duffy's Sports Bar in nearby Lake Mary, Florida on 9th June 2017 night. They also watched Game 4 of the NBA Finals between the Cleveland Cavaliers and the Golden State Warriors.
After their return home, they entered into a heated argument at around 12.30 am -1 am. It soon turned physical and Nick then punched and detained her. Leal then managed to wake up Nick's mother, Michelle Gordon who was sleeping in the nearby bedroom. Nick's mother then took Leal to her sister's (Carla Leal) Chome who then took her to the police to file the FIR. After the police procedure, Leal's sister then took her to the nearest emergency clinic. The topic of the argument was Nick's suspicion that Leal was trying to hook-up with one of his friends at Duffy's. Leal says that her love for Nick is genuine and she denied that the relationship was toxic. Nick did not allow Leal to use the laptop to contact her sister on Facebook. Nick had also smashed her cell phone a few weeks before this incident and hence she could not contact anyone.
Legal responsibility for Bobbi Kristina Brown's death
American actress, singer, and reality TV personality Bobbi Kristina Brown was the only child of singers Whitney Houston and Bobby Brown. Her parents divorced when she was 14 years old and Houston got her custody. In February 2012, Bobbi Kristina's mother died in a hotel bathtub which was attributed to heart disease and cocaine overuse and an accidental drowning. Bobbi and Nick were friends and she considered him as a big brother. However, Bobbi surprised her parents' families when she said that she had got engaged to Nick Gordon. They supposedly married on 9th January 2014. However, her father's lawyer refused this marriage in early 2015. On 31st January 2015, Bobbi was found unresponsive face down in a bathtub by Nick Gordon at her Alpharetta, Georgia home. Gordon gave her CPR till emergency help arrived. She had some breathing when she was shifted to hospital but had suffered severe brain damage. She was put into a medically induced coma but succumbed on 26th July 2017. Her autopsy showed that cannabis and alcohol and a prescription medication were found in her blood. However, it was not sure as to whether it was accidental or intentional death. Gordon's estate filed a case against Nick Gordon of injecting Bobbi with 'toxic drugs' and then drowning her in the bathtub. He was said to the legally responsible for the death in a civil case. He was ordered to pay Bobbi's family $ 36 million. The Judge said in his statement:
'The Defendant will not escape justice nor ever profit from his misdeeds. We hope that in some small way this will allow Krissy's family to continue their quest for peace,'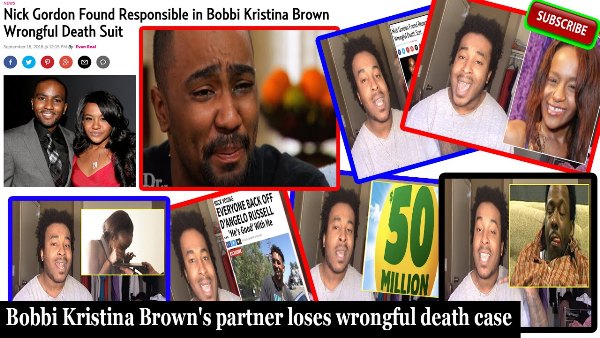 Nick Gordon's remembrance of Whitney Houston and Bobbi Kristina Brown
In February this year, Nick Gordon posted a photo of him with Whitney Houston and Bobbi and tweeted:
"Can't believe it's been 5years. I miss you. I know you and Kriss are enjoying each other up there. RIH."
Earlier in January, Nick Gordon had sent an emotional tweet which said:
"You're the first thing I think about when I wake up and the last thing I think about before I go to sleep. I love&missyou RIH my angel."
He also uploaded an old picture of the duo kissing each other.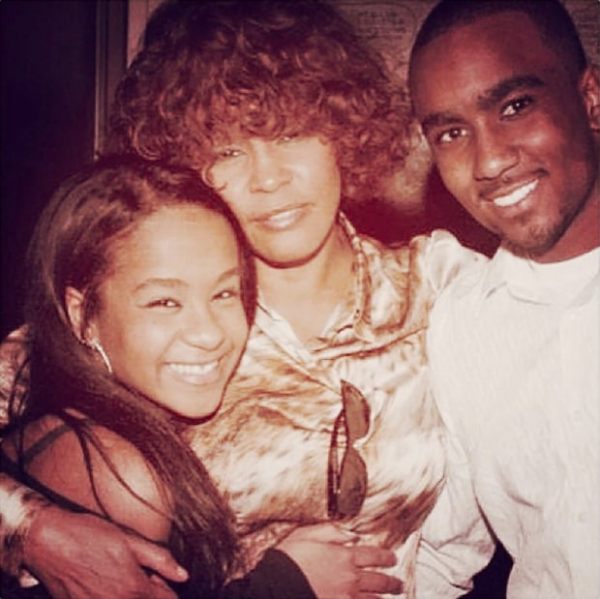 Short Bio of Nick Gordon
Nick Gordon was the boyfriend of late Bobbi Kristina Brown, the only daughter of American singers Bobby Brown and Whitney Houston. He was reared by Whitney Houston since the age of 12 years after his mother Michelle Gordon expressed her inability to rear him. He stayed in the same household as Whitney Houston. Bobbi used to consider him as her 'big brother' but few months after her mother's accidental drowning in a bathtub in a hotel room, Bobbi announced her engagement to Nick Gordon. It surprised all and they felt that it was an incestuous relationship. But they continued their affair and even declared that they were married.