Nick Jonas joining Blake Shelton, John Legend and Kelly Clarkson on The Voice as a coach for Season 18!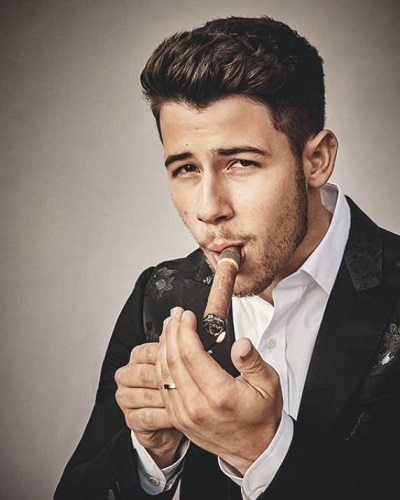 There is big news for Nick Jonas fans!
Big news coming…
😎✌🏼

— Nick Jonas (@nickjonas) October 7, 2019
Ellen reveals about the gig
NBC confirms Nick Jonas will join The Voice as a coach for its eighteenth season in the spring of 2020.
The youngest among the Jonas Brothers will be joining fellow singers Blake Shelton, John Legend and Kelly Clarkson. Gwen Stefani will not be returning to the competition series next season. Gwen's place will be replaced by Nick.
This great gig was announced on "The Ellen DeGeneres Show" on Monday. Nick shared the news during their appearance on The Ellen DeGeneres Show with his brothers, Kevin and Joe. Ellen also revealed a video of Blake, Kelly, and John welcoming Jonas to The Voice team.
On joining The Voice team, Nick shared as:
"I'm so excited to be a part of The Voice family, It's such an awesome group of individuals, and I can't wait to help these artists really build and hone in to find their unique voices."
I got @NickJonas' big news right here. pic.twitter.com/3zQBqrVOBi

— Ellen DeGeneres (@TheEllenShow) October 8, 2019
Welcoming Nick to The Voice
Fellow judges of the show welcome Nick to the family. In the video revealed on "The Ellen DeGeneres Show", Blake said:
"Nick Jonas! How are you doing, buddy? I heard that you're going to be a new coach on The Voice and I wanted to, first of all, say congratulations, I guess. But second of all, I wanted to voice some concerns that I have. I'm going to have to look through the rules because this is my TV show. I'm not even sure if you're old enough to be a coach on The Voice, but I'm certain that you're going to get your butt kicked buddy." 
Kelly Clarkson says she and Jonas should team-up.
"I just want to say congratulations. I do definitely feel like the two Texans should maybe team up and form an alliance, I'm just saying."
Meanwhile, John Legend also wants Nick to help him beat Blake.
"Our mission is to destroy Blake Shelton. We have to form an alliance — me, you, Kelly. We team up, we beat Blake, nothing else matters. Deal? See you soon."
Big news is here… 😎✌🏼 #NickJonasJoinsTheVoice pic.twitter.com/NJb9okHYuF

— Nick Jonas (@nickjonas) October 8, 2019
Also read: The Most Supportive Girlfriend Ever, Sophie Turner Just Wore Merch from Boyfriend Joe Jonas' Band
Music prodigy
It seems everybody is happy with Nick's entry on the show as a coach. Being Nick's first season as a coach, he is familiar with the Voice stage. The President of NBC Entertainment's Alternative and Reality Group – Meredith Ahr, says:
"As a member of one of the hottest pop groups, Nick's success in navigating all aspects of the music industry is exceptional, We were so impressed by his innate musicality, technical aptitude, and passion that he brought to Songland earlier this year and know he will be an incredible fit as a coach on The Voice. We are excited to see Nick lend his mentorship, relatability, and breadth of knowledge to a new crop of artists."
What a day… after a great event at the @grammymuseum we were presented with platinum plaques from @republicrecords for #HappinessBegins! It's hard to believe how much has happened in just one year. Thank you to all of you for continuing to make our dreams come true. pic.twitter.com/nqzRPYFEj7

— Nick Jonas (@nickjonas) October 8, 2019
Nick's wife Priyanka Chopra also said she is super excited about this. During her promotion for her movie, The Sky Is Pink she sais:
"He knows about music so much. He's literally been a music prodigy since he was seven years old so I think it'll be amazing to see him working with new musicians and adding to that, Blake [Shelton], you better watch out."
Reference: (vulture.com, people.com, foxnews.com, globalnews.ca)