Nick Jonas does workout with battle ropes! "No days off" says his fitness coach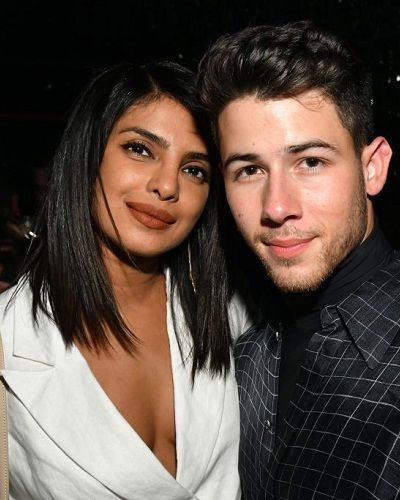 Hollywood and Bollywood Babe Priyanka Chopra is engaged now and it is learned that her fiance Nick Jonas is getting ready to marry the famous actress cum singer.
---
Update on Nick Jonas and Priyanka Chopra's marriage
In December 2018, Nick Jonas and Priyanka Chopra married at Umaid Bhawan Palace, Jodhpur. Their marriage happened in Hindu tradition and Christian Ceremonies.
Nick Jonas and his workout video
Nick, 25 shared his workout via a video and it was a high-intensity battle rope workout video. He had inserted the caption:
"Sweaty Tuesdays… @mattblank923 with another killer workout."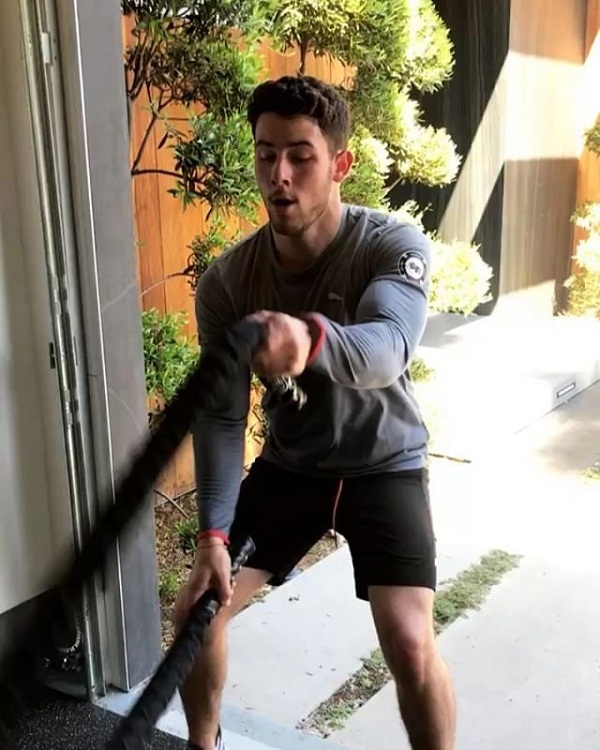 The battle rope workout is a tough one and is excellent for the heart and arm muscle development and strength. Nick was doing his practice with his fitness coach Matt Blank who is from LA. Matt had posted the same video but captioned it differently.
He wrote:
"No Days Off @nickjonas".
It implies that Nick is seriously into fitness and workouts after he got engaged to the beauty queen. In the video, Nick has a long-sleeved shirt and has a serious look on his face as he does the practice.
Also read Priyanka Chopra becomes a tech investor and has put money in Holberton School and dating app Bumble!
About Nick Jonas and Priyanka Chopra's relationship timeline
Priyanka and Nick have come a long way from the red carpet non-couple to the current adorable couple. It all began at the Met Gala in May 2017.
They came in together and sparked rumors that they were a pair. They attended Rihanna's after-party at 10AK and were photographed together.
When inquired about dating Nick on The Jimmy Kimmel Live Show, Priyanka denied it.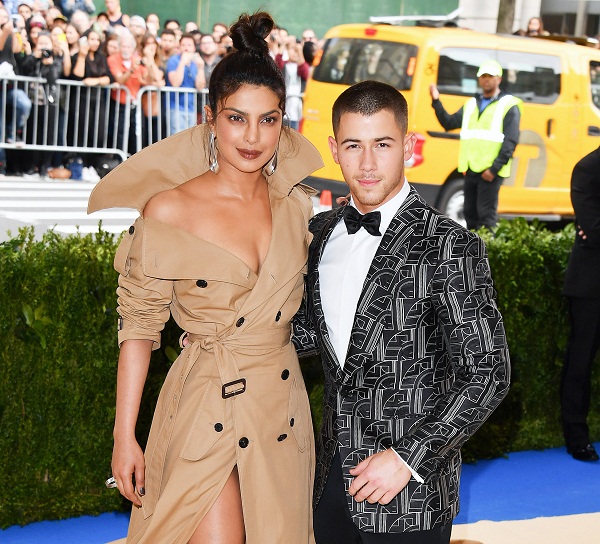 In October of the same year, Sophie Turner got engaged to Nick's brother Joe Jonas and Priyanka congratulated her online. People and the media found some connection there and felt it means that Priyanka was close to the family of Nick as well.
In May 2018 came the Memorial Day weekend and the two were spotted on a yacht with other people but seemed to be super cozy with each other. They were sighted at the Hollywood Bowl watching Beauty and the Beast Live.
They were also at the Dodger's Game together and seemed to be an inseparable piece. But people were still in doubt since no confirmation had yet come.
The same month they were seen on a dinner date at Toca Madera in West Hollywood, LA. A source said:
"They were very affectionate with each other and seemed to not care who saw."
They laughed and danced together and Priyanka even had run her hands through his hair at one point in time. In June 2018, she posted a picture of her eating with friends at a restaurant, and Nick and Priyanka had exchanged some sweet nothings in the comment section.
More on their relationship
Pictures of the two together attending some wedding functions surfaced. Nick attended a beachside marriage function of Priyanka's cousin in Atlantic City, NJ. They were at the family brunch as well.
She was introduced to his family and the two came together for a vacation to India and Nick was formally introduced to her family.
After the Goa vacation, there were some Instagram pictures with comments from the other and they left for Brazil together.
They were seen everywhere together and it was learned that Nick was staying with her in her NYC Apartment. By July 2018 it came to be known that they have gotten engaged.
He handpicked the perfect ring for her. In August, Priyanka was flaunting a very sparkly ring. It was in August that they confirmed their relationship on their Instagrams. The same month the families of both sides met and had a traditional Indian-type engagement (called Roka).
Also read Priyanka Chopra was stunning in Trench Coat Dress holding Gala Red Carpet. The sky is the limit for her career point
Short Bio on Nick Jonas
Nick Jonas is an American singer, songwriter, producer, and actor. He released his eponymous debut album in 2004 and rose to fame as a member of the boy band the Jonas Brothers. His album 'Nick Jonas' entered the top ten of the Billboard 200. He has more than 30 credits as an actor for appearances in various movies and television series. More Bio…
Short bio on Priyanka Chopra
One of highly paid and Padma Shri honored Priyanka Chopra is an Indian actress, singer, model, film producer, and philanthropist. She is best known as the winner of Miss World 2000 pageant. She is commonly also known for her role as Alex Parrish on the ABC thriller series Quantico. See more…
Source: popsugar, indiatvnews, FJ gupshup