Nick McDonald Talks about The Boldest Visitor Caught on His CCTV!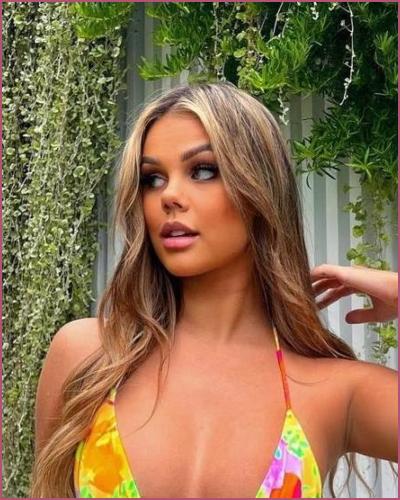 Nick McDonald is the owner of a $4 million mansion in Gold Coast, Australia.
Many influencers come and pose in front of his lavish home for pictures and videos.
Recently, McDonald shared a video of a woman stripping in front of his luxurious pad.
---
Nick McDonald shares a clip of an Instagrammer stripping outside his house
Nick McDonald, is the proud owner of a $4 million dollar Gold Coast home where he regularly catches people posing outside for pictures.
But this time, the owner noticed something different was going on outside his posh home.
Recently, Nick caught an Instagram model taking off her clothes on CCTV footage.
The female whose name was later discovered as Holly Cheesman was seen stripping off for swimsuit photos outside the multi-million dollar Australian property.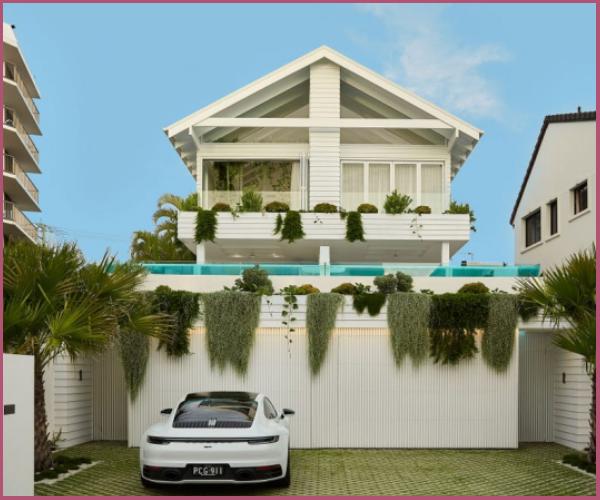 In the video which is only 10 seconds, Holly can be seen handing her phone to someone off-camera as she starts taking her clothes off for pictures.
Chessman now uses the photo taken outside the pad as her IG profile picture. She is a beauty influencer who has almost 13,000 followers on Instagram.
Also, Read WTF? Drew Barrymore Destroys Her Home with Hammer for Renovation!
It is not the first time Nick has seen a visitor outside his home
Nick said that he regularly sees people roaming around his house for photos and videos for their social media.
Despite having met many visitors, Nick admits that Cheesman's visit was the boldest yet as he revealed that a group had previously asked for permission to take pictures outside.
McDonald shares the beautiful house with his wife Bridgette and takes the property's attention as a compliment.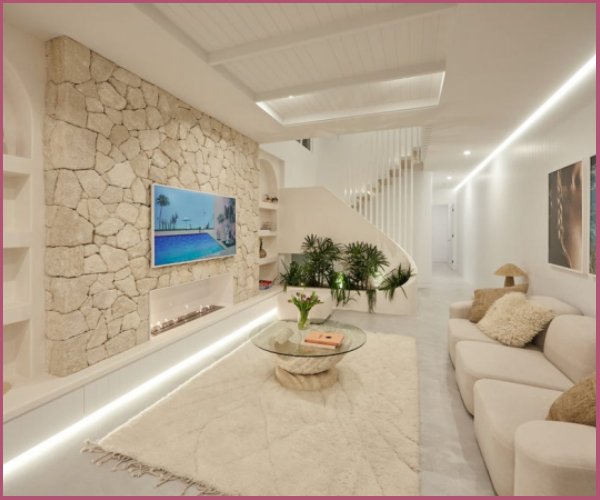 He further admitted that he knew his home would be an attraction for many after renovating the swanky pad in Palm Beach.
He said:
"We designed it so it would be show-stopping."
The house has a pool, a gym, and a cinema. But most important, it's the amazing white facade that the owner thinks is too irresistible for people passing by.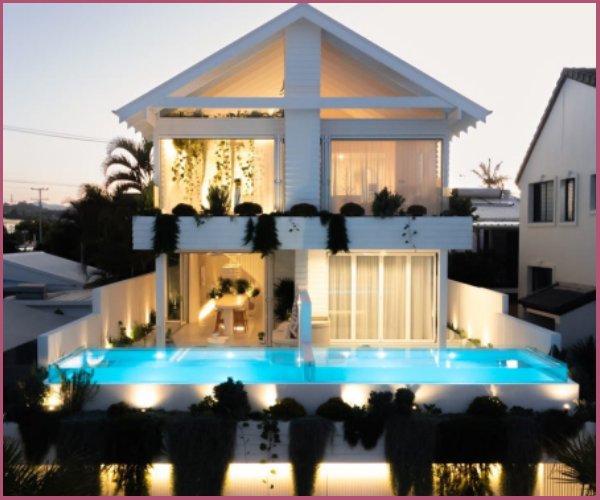 Ed Cherry, the man who is the owner of Mactech Construction and who is the builder of Nick's stunning house said that he always knew the expensive house would attract many social-media personalities.
He said:
"He understands it's what comes with having a beautiful home,"
Also, Read The Rock Gifts His Mum A Brand New Home. A Look At It And It's Worth