Nick Young, NBA Player Engaged To Keonna Green. Proposed 3 Years After The Iggy Azalea Cheating Scandal!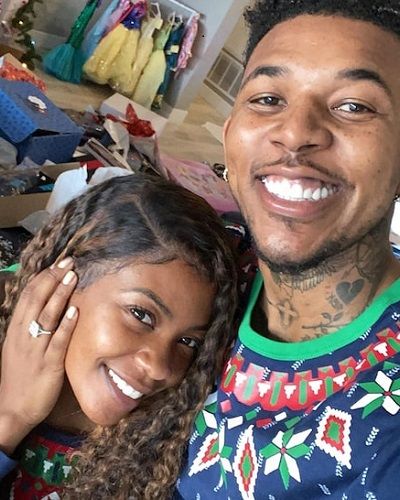 NBA player Nick Young has much more to celebrate this Christmas. He finally popped the question to his longtime girlfriend, Keonna Green on Christmas 2019. Nick and Keonna Green have three children.
Nick Young proposed to his longtime girlfriend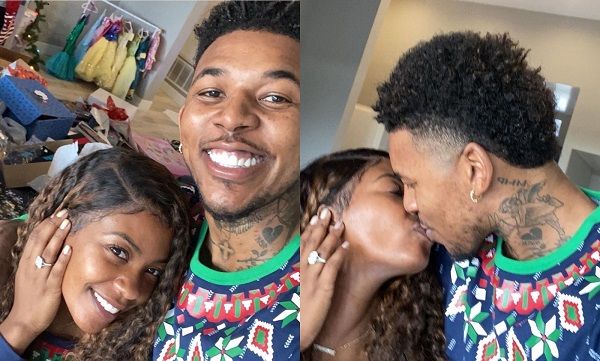 The NBA player Nick Young is in a relationship with his now-fiance Keonna Green. The duo is also a parent of three children Nick. Jr, Navi, and Nyce Amaru.
The duo was in the matching pajama celebrating the holiday when he popped the question to the love of his life.
Green was unwrapping the present, she got the cutest and most special surprise from Nick sitting down on a knee with the ring box in his hand. Before opening the ring box, the player admitted his feeling saying:
"Know it's been way overdue, baby. I love you. I want to spend the rest of my life with you."
Green was holding their youngest child while she was all teary after the proposal. He, then took out the ring saying it was just a big rock until she wears it on her finger.
For completing the sweetest surprise for his now-fiance he took help from their children. Afterward, he walked up to his son saying 'We did it, son'.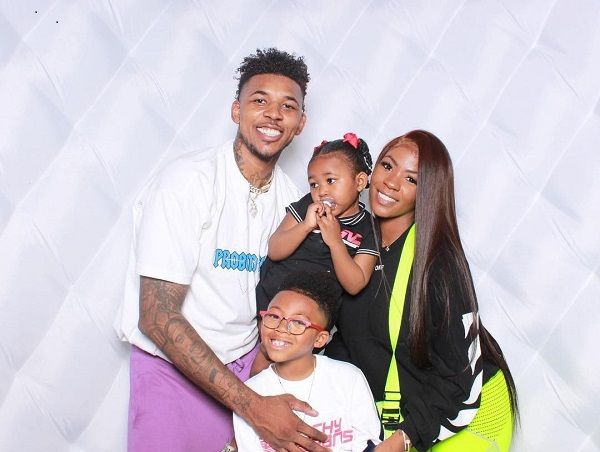 The longtime couple is in an on-and-off relationship since high school. They went through many roller coasters from his cheating scandal to his engagement with Iggy Azalea.
Relationship with Iggy Azalea and cheating scandal
Three years back, his former fiance Iggy Azalea parted her way from the NBA player. She broke up after the cheating scandal of the player with his on and off girlfriend, Green. Just after a month of Iggy and his break-up, he welcomed his second child with Green.
The rapper ended a year-long relationship with him after he cheated on her with Green who was his mother of his at the time. Green was pregnant with the player's child when he was still engaged to the rapper. The heart-broken rapper addressed the cheating scandal on her Twitter:
"I have never even been told by Nick that his baby mother is pregnant. This is just like a second shot to the chest. And I feel like I don't even know who the hell it is I've been loving all this time."
Despite the duo trying to work out after the cheating scandal they could not save their relationship. In Marc 2016, a video went viral on the internet where the NBA player was bragging about cheating on her with other women too. This also ended the relationship of the pair who got engaged in 2015.
You may also read- Cardi B And Offset Are Doing Everything To Save Marriage After The Cheating Scandal!!
The online dispute between Nick and Iggy after the split
The breakup of the former duo NBA player and Iggy were all over the internet after their online dispute. After the rapper posted the reason behind their split, the NBA player also tweeted a reply saying:
"If you perfect then be perfect I live in a world where ppl f— up learn from it and move on, hate me or love me I'm still going to love life man."
Afterward, at the time, she also went up to Instagram saying she still wishes nothing but the best for her ex. She wrote: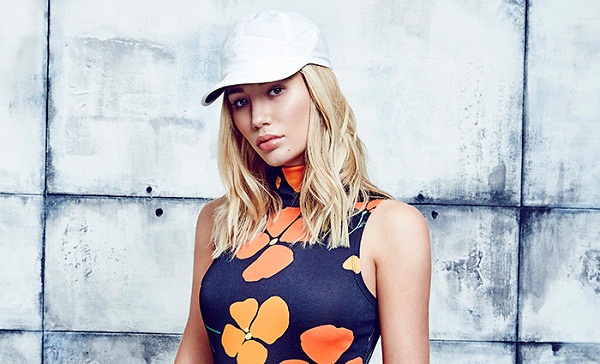 "Unfortunately although I love Nick and have tried to rebuild my trust in him – It's become apparent in the last few weeks I am unable to,I genuinely wish Nick the best. It's never easy to part ways with the person you planned [your] entire future with, but futures can be rewritten and as of today mine is a blank page."
She also mentioned that she needs time because finding out the person she loves was the father of a child of another woman is difficult. However, both of them have moved on from their relationship and are happy in their own respective life.
You may also read- Ben Foden regrets cheating and splitting from his wife of 6 years Una Healy last summer!
 More About Nick Young
Nick Young is an American basketball player who last played for Golden State Warriors and has recently won the NBA championship with them in 2018. His positions are shooting guard and small forward. Furthermore, he was the two-time first-team all-conference selection in the Pac-10 while playing for USC Trojans at the college level. See more bio…
Source: MTO News, PEOPLE, Urban Island, Metro